Ostseemühle Langenhanshagen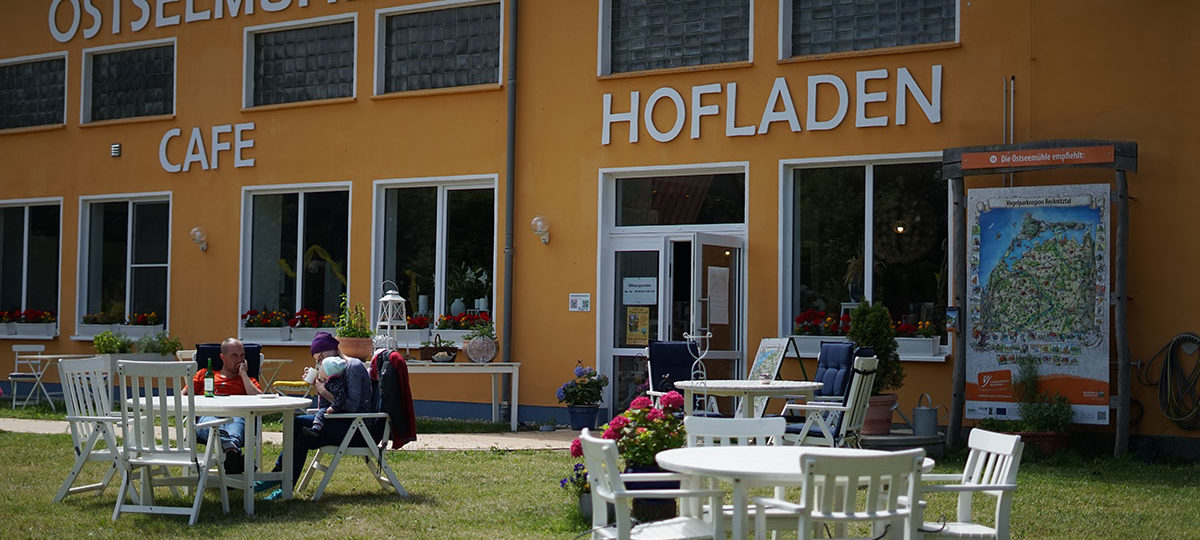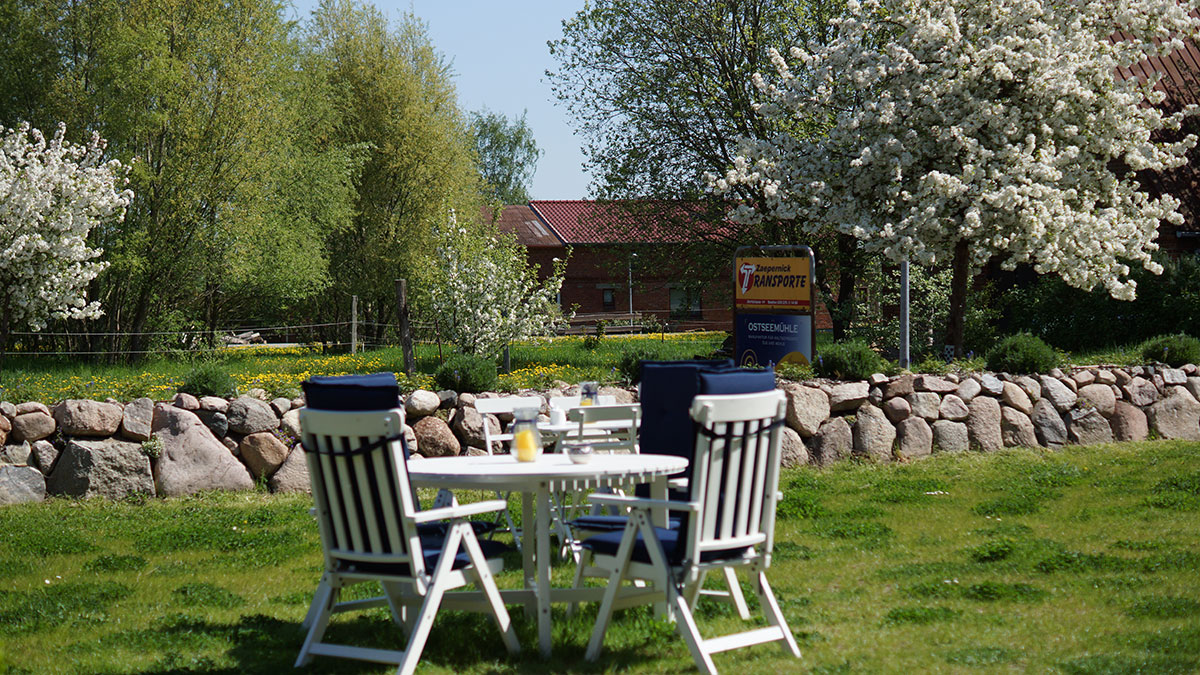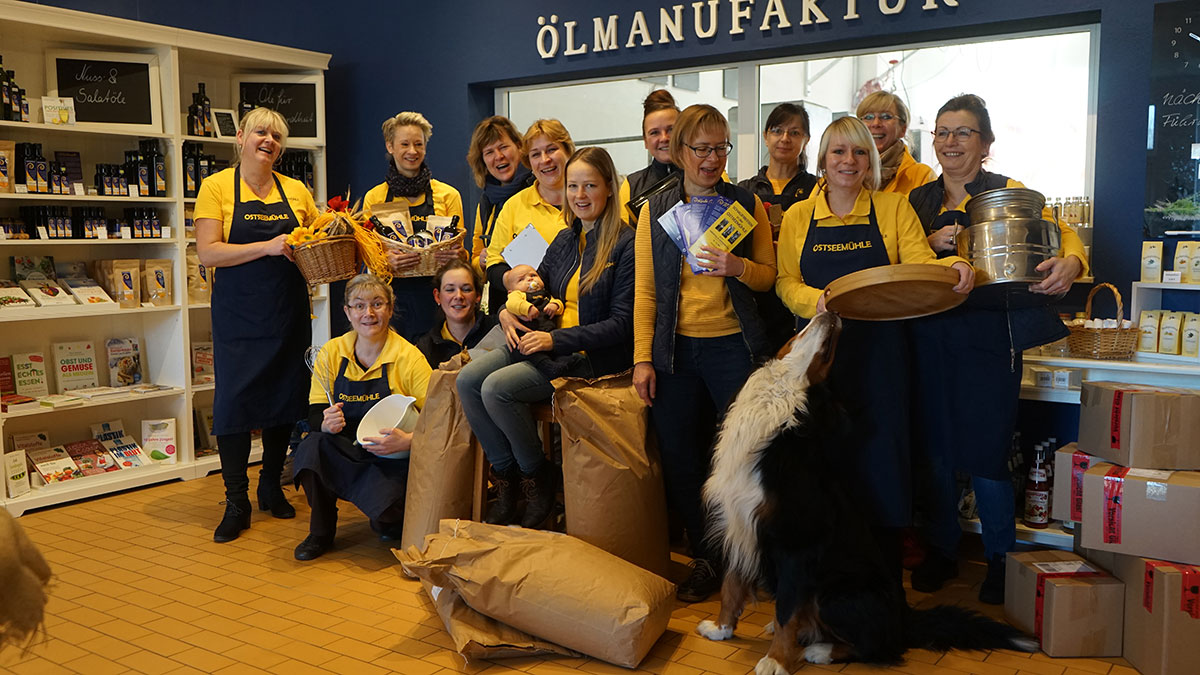 View all photos
X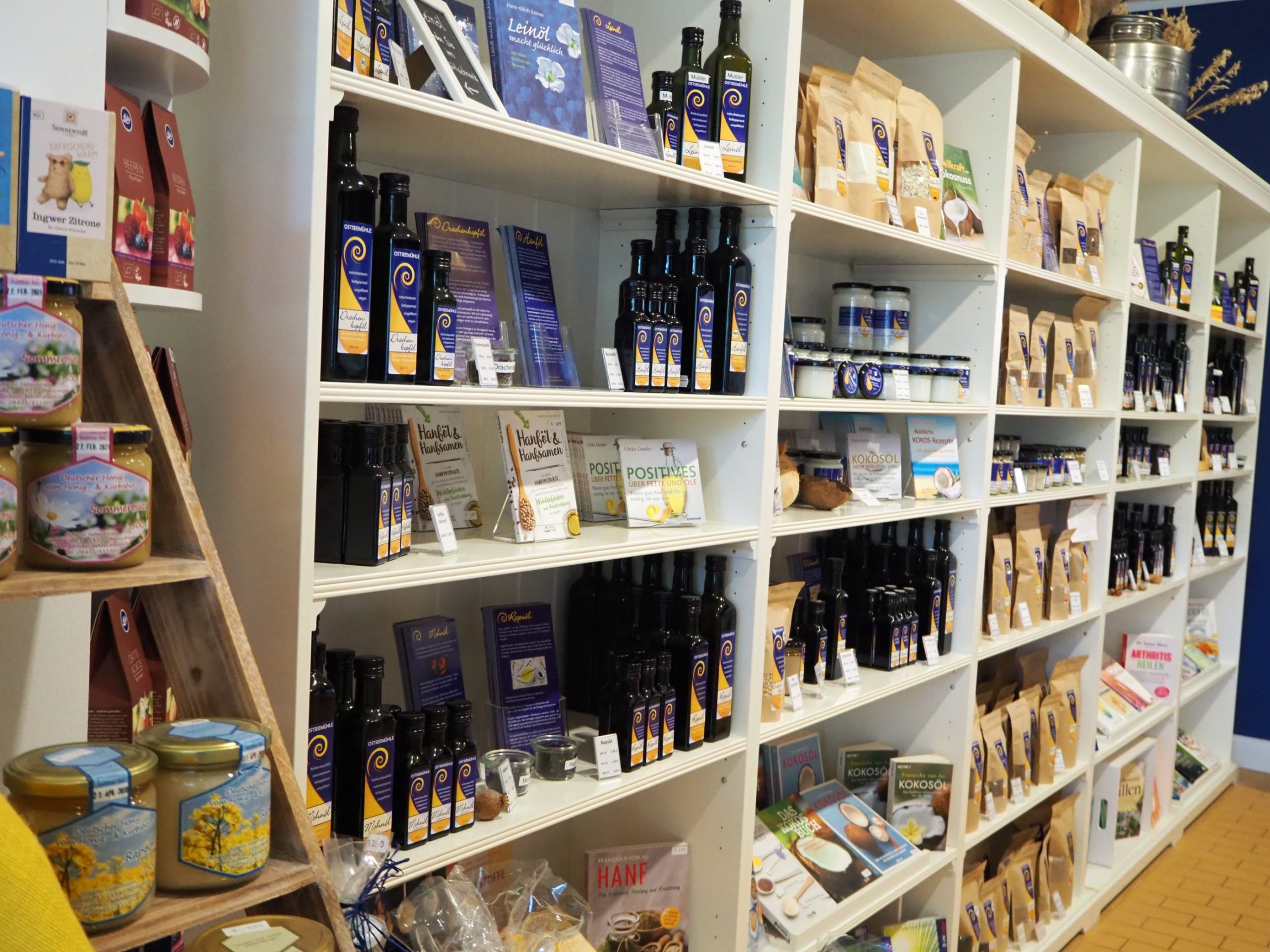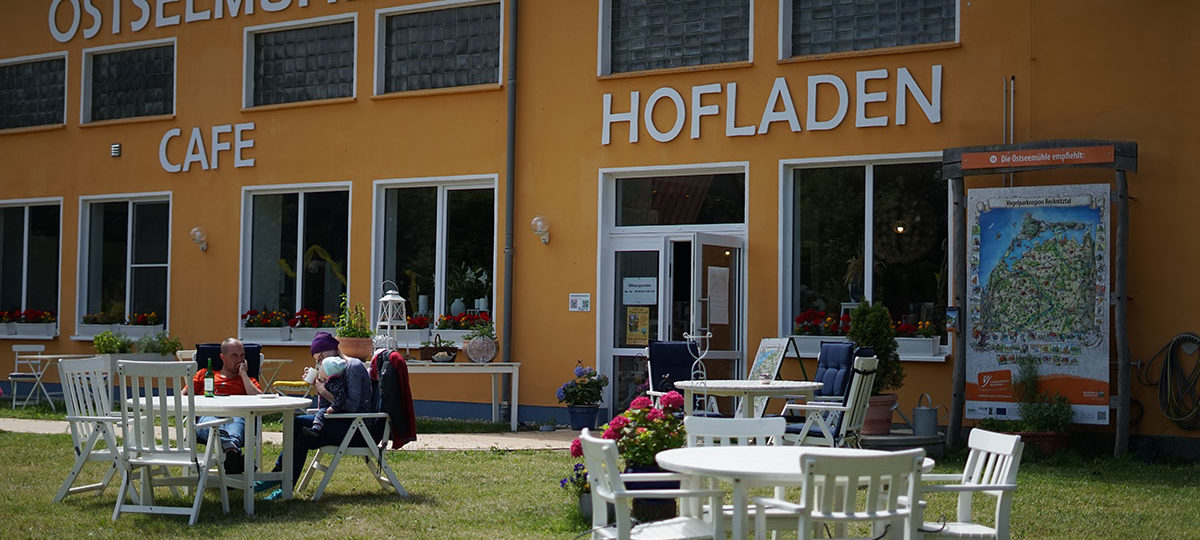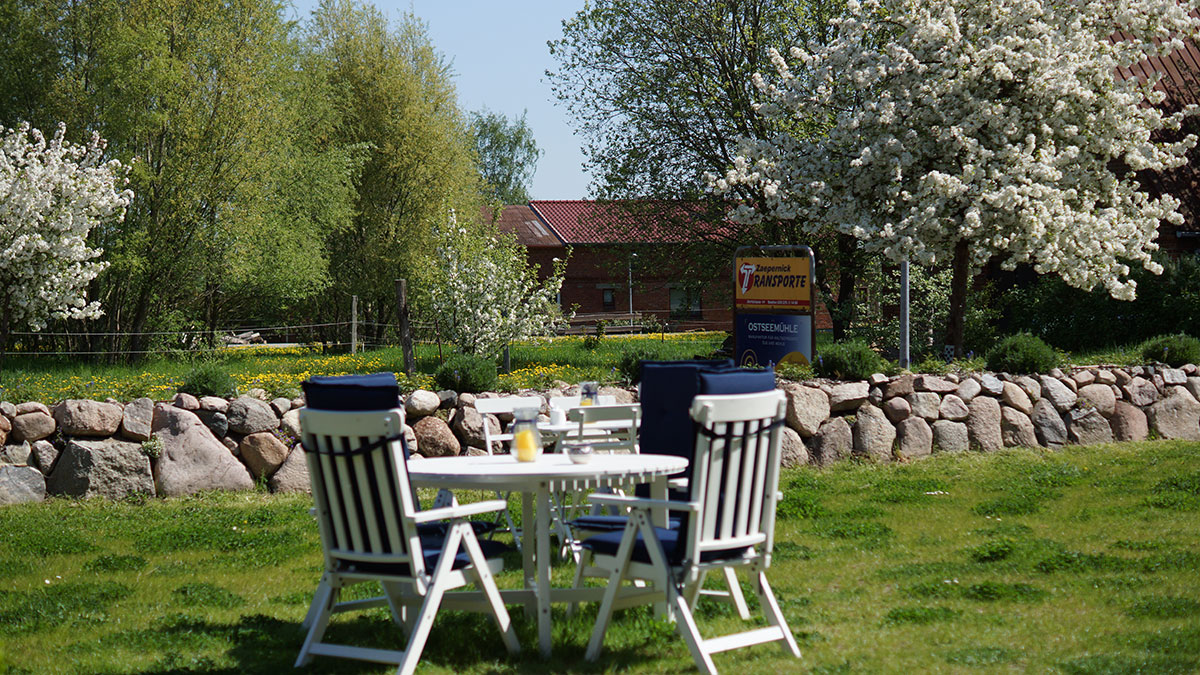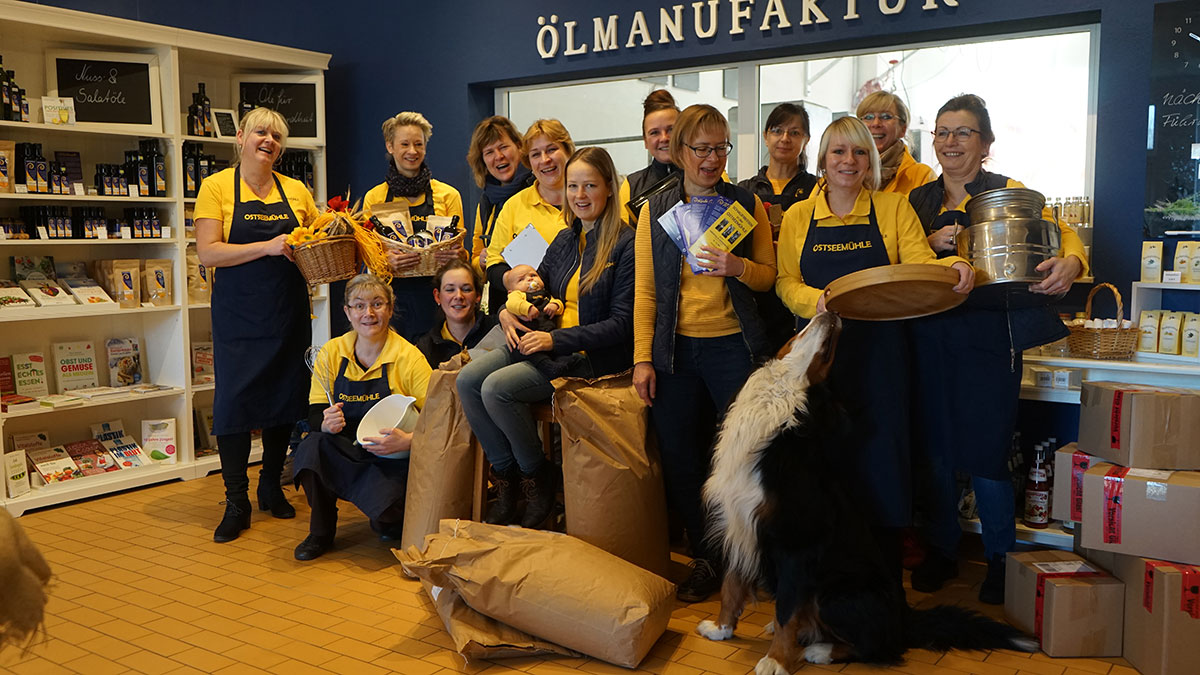 We hope you enjoyed your visit and we love to have your feedback. How well do the Ostseemühle Langenhanshagen deliver wellbeing to visitors?
Cancelm
Enjoy tasty regional products and relax in a calm and cozy atmosphere. You can learn more about healtyh food and take home some of our most favorite cake recipes.
Enjoy a break from your daily routine, browse through the many books in our reading corner and pick up some recipes. You can try our home-made cake together with a freshly brewed coffee. Slow down and take in the charming atmosphere or take a look into our production. Our staff is happy to share their experiences with our products and will give their best to answer your questions.
The offer varies from "Grandma's old recipes" to modern own creations. But they have one thing in common: ingredients from the oil production. Our aim is to offer healthy regional products in a wellbeing atmosphere. The collection of books on a healthy lifestyle and healthy cooking / baking can be read while staying in the café. Furthermore, a collection of recipes is available for all guests to take home. The coffee served in the Ostseemühle is roasted in a nearby roast house which is engaged into wellbeing tourism as well.
We produce several different oils in our manufacturing. By the end of the process, there are lots of valuable products, which are originally seen as "waste". In order to use the maximum percentage of the raw material to be as sustainable as possible, the team decided to further work with it. The dry leftovers for example are used as flour for our homemade cakes.
Contact information
+4938225-519840
Dorfstraße 14, Langenhanshagen 18320 Trinwillershagen, Germany
Opening season: Mo-Sa 9-17:00

Where we are at: