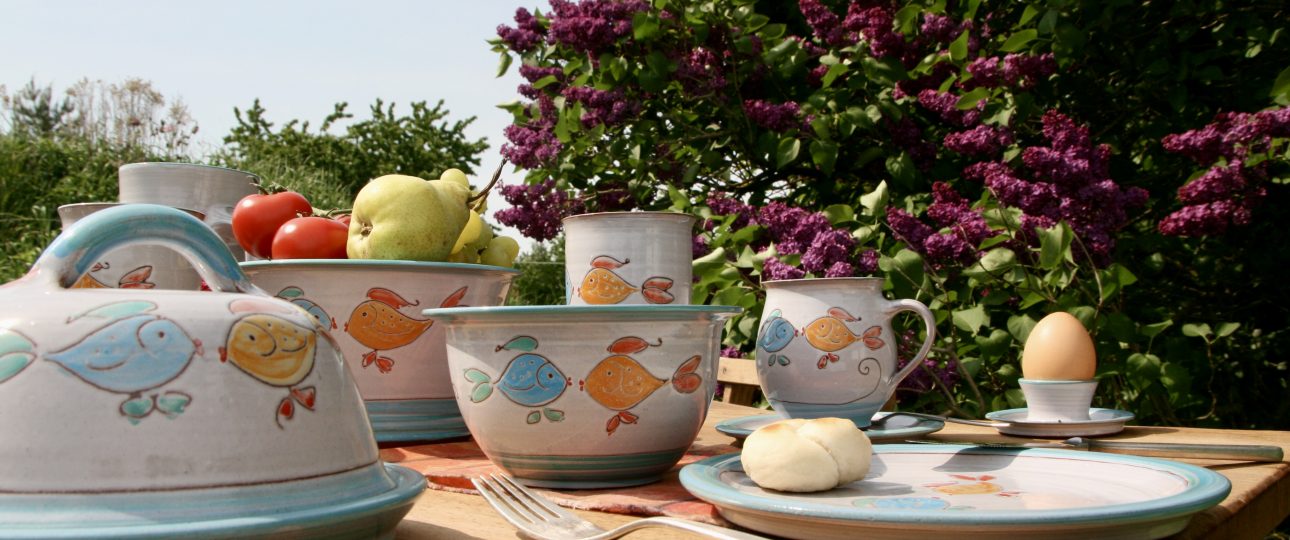 Photo by Yvonne Marquardt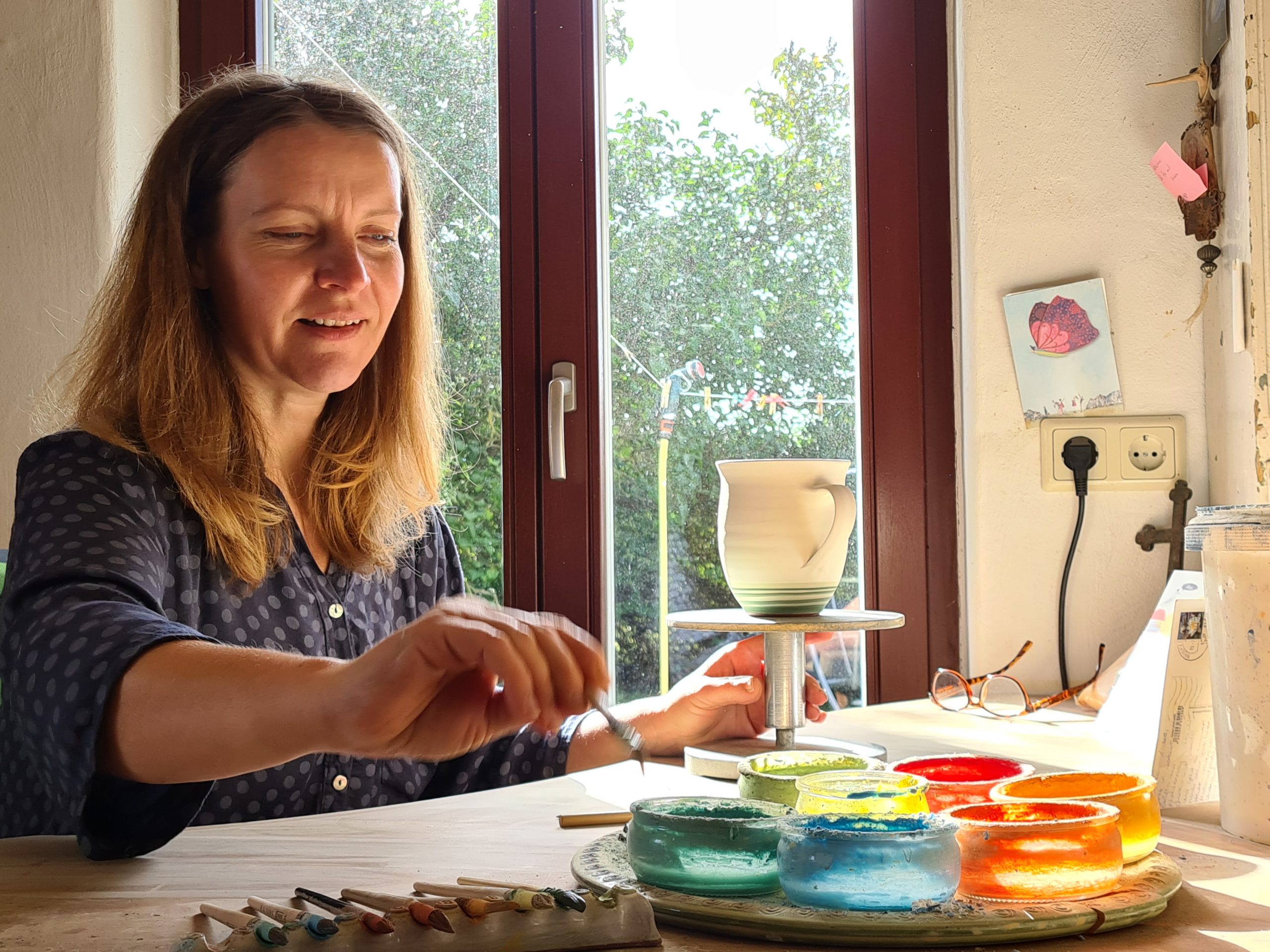 Photo by Yvonne Marquardt
Photo by Yvonne Marquardt
We hope you enjoyed your visit and we love to have your feedback. How well do the Keramik m-1 deliver wellbeing to visitors?
Cancel
Meine Keramik ist fröhlich farbenfroh harmonisch und praktisch. Absolut alltagstauglich und spülmaschinengeeignet. Kunstvolle Schmuckstücke für Haus und Garten mit liebevollen Details die Freude machen. Machen Sie sich selbst ein Bild von schöner Keramik und besuchen Sie mich in meiner Werkstatt. Einfach kurz anrufen oder Sie kommen auf gut Glück vorbei. Ich freue mich auf Sie
In meiner Töpferei arbeite ich mit Fayence-Malerei. Bei dieser Technik wird die weiße Glasur auf den geschrühten roten Ton gebracht. Anschließend wird farbiges Dekor mit dem Pinsel aufgetragen und bei 1120°C gebrannt. Zu meinem Sortiment gehören zwei Dekore, Tulpen und Fische. Die Tulpen stellen für mich die Frische des Frühlings dar und die Fische sind der Bezug zur Ostsee. Die Stücke sind komplett handgefertigt und handbemalt.
Keramik -m1 ist eine von Yvonne Marquardt geführte kleine Manufaktur, in der alle Produkte handwerklich gefertigt werden. Jedes Stück wird auf der Töpferscheibe gedreht und handbemalt.
Contact information
+49 38221-42588
+49 163 66 80 122
Butzebarg 1, Marlow, Deutschland
Opening season: Das ganze Jahr

Where we are at: