Photo by Yvonne Marquardt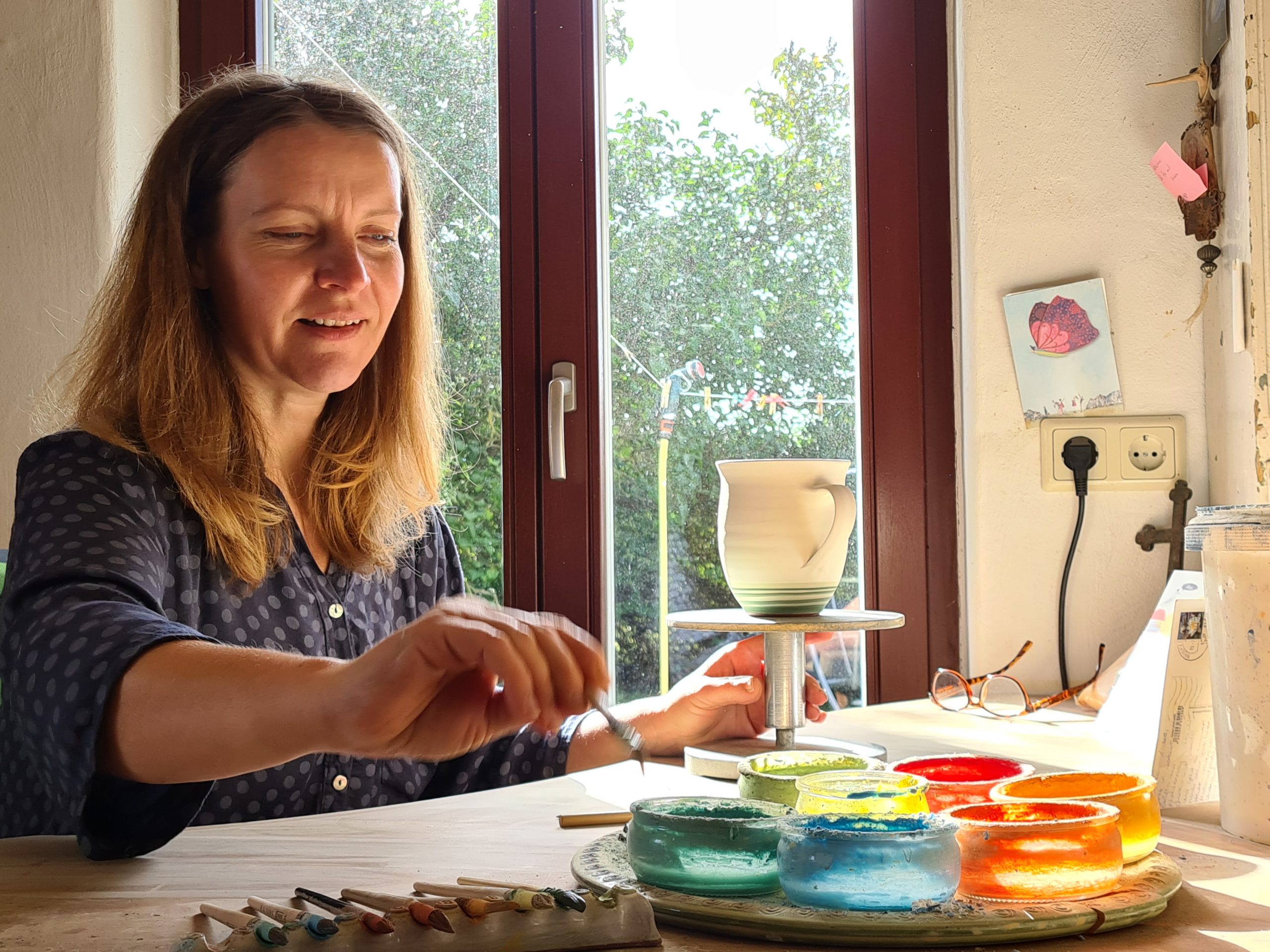 Photo by Yvonne Marquardt
Photo by Yvonne Marquardt
We hope you enjoyed your visit and we love to have your feedback. How well do the Keramik m-1 deliver wellbeing to visitors?
Cancelm
My ceramic is cheerful colorful harmonious and practical. Absolutely suitable for everyday use and dishwasher safe. Artful jewelry for home and garden with loving details that bring joy. Paint yourself a picture of beautiful ceramics and visit me in my workshop. Just give me a call or come by on the off chance. I look forward to you
In my pottery I work with faience painting. In this technique, the white glaze is brought on the scalded red clay. Then colored decoration is applied with a brush and fired at 1120°C. My range includes two decorations, tulips and fish. The tulips represent for me the freshness of spring and the fish are the reference to the Baltic Sea. The pieces are completely handmade and hand painted.
Keramik-m1 is a small manufactory run by Yvonne Marquardt, where all products are handmade. Each piece is turned on the potter's wheel and hand painted.
Contact information
+49 38221-42588
+49 163 66 80 122
Butzebarg 1, Marlow, Deutschland
Opening season: Das ganze Jahr

Where we are at: