Marlower Kanu- und Bootsverleih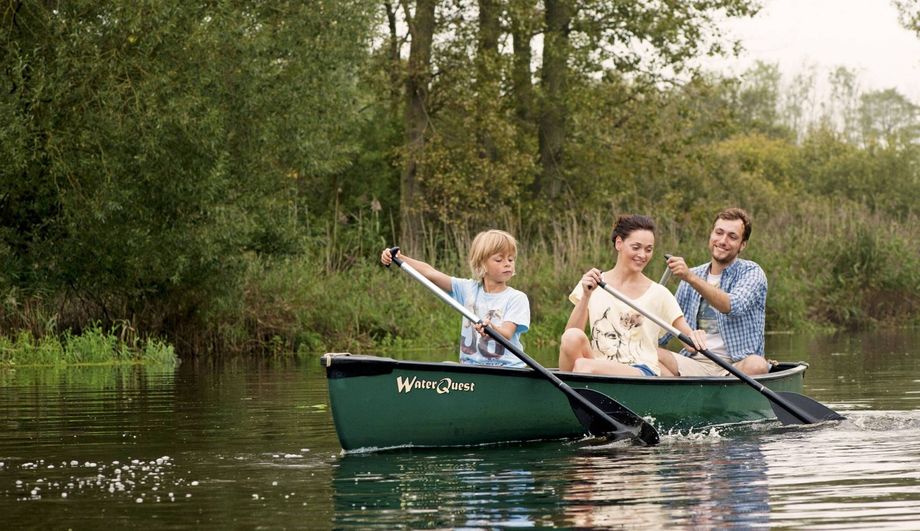 We hope you enjoyed your visit and we love to have your feedback. How well do the Marlower Kanu- und Bootsverleih deliver wellbeing to visitors?
Cancel
Individuelle oder Gruppentouren als Anfänger, Einsteiger oder Fortgeschrittener; Tages- und Mehrtagestouren; geführten Touren und Kombitouren Paddel & Pedal und entspannte Angeltouren in der unberührten Natur. Entdecken, erleben und genießen Sie eine unverwechselbare Landschaft auf dem Wasser und zu Land in der Vogelparkregion Recknitztal unweit südlich der Ostseehalbinsel Fischland-Darß-Zingst.
Der Wasserwanderrastplatz ist ein idealer Zwischenstopp zum Verweilen und Entspannen.
Von hieraus können Sie zu individuelle Touren im Kanu, Kajak, Tret- und Ruderboot, geführten Bibertouren und Floßfahrten unternehmen, ihren Teamgeist mit selbstgebauten Flößen entwickeln und stärken und / oder zu Wander- und Radtouren in die nahezu unberührte Natur des Recknitztals starten. 
Hierzu können vor Ort Boote ausgeliehen oder eigene Boote zu Wasser gelassen werden.
Der Marlower Kanu- und Bootsverleih ist ein Familienunternehmen, das seit 2012 Touren und Event auf und entlang der Recknitzt veranstaltet. Bei uns arbeiten 7 MitarbeiterInnen, die uns das ganze Jahr über unterstützen.
Contact information
+49 174 6789343
Opening season: Mai - Oktober