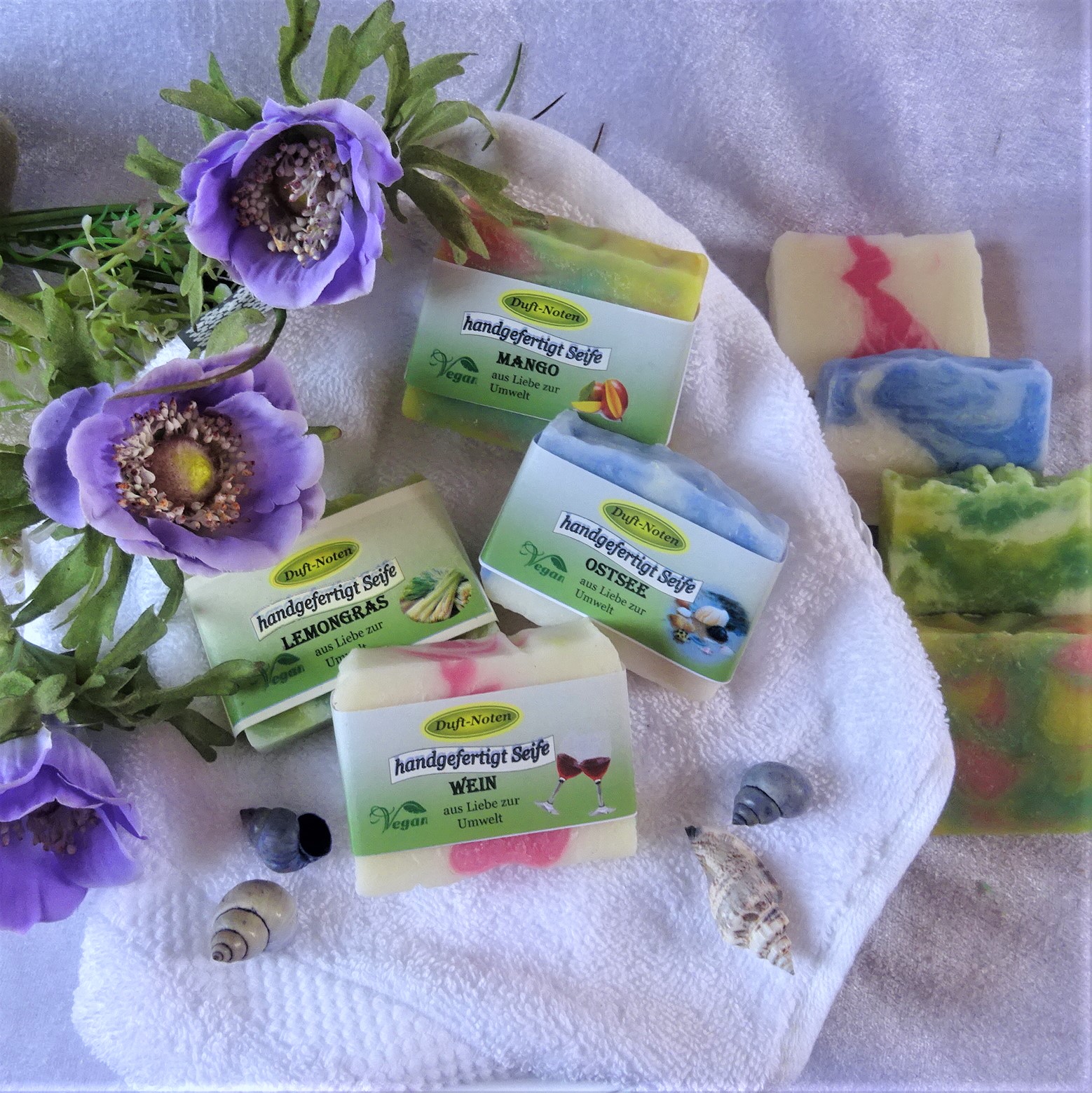 Photo by Duft-Noten Ziolkowski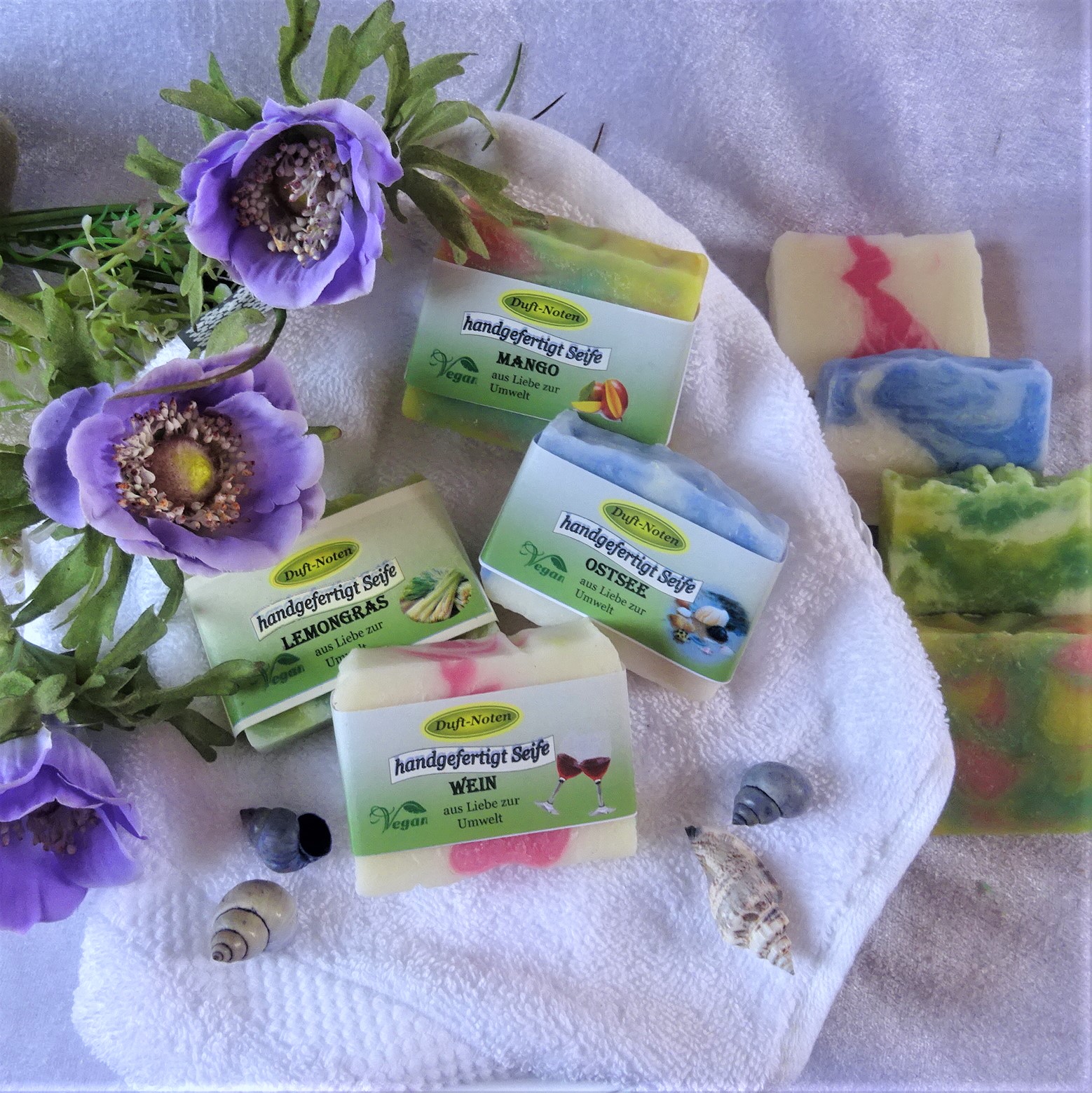 Photo by Duft-Noten Ziolkowski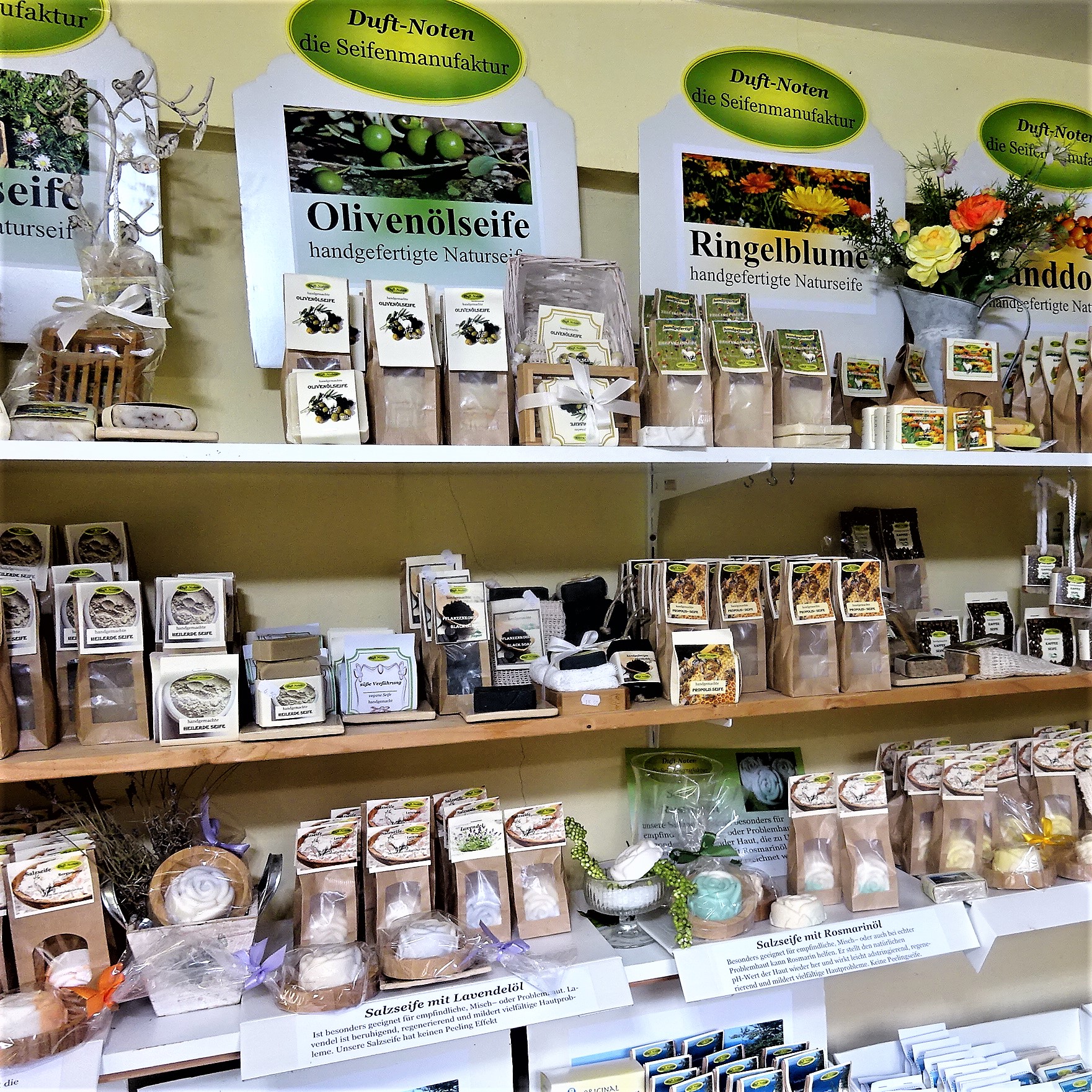 Photo by Duft-Noten Ziolkowski
We hope you enjoyed your visit and we love to have your feedback. How well do the Duft-Noten Ziolkowski deliver wellbeing to visitors?
Cancelm
Quality means for us: exquisite raw materials, a sustainable and organic cultivation. Since every skin is unique, it deserves a very individual care. This is the background of our products. Immerse yourself in the fragrant world of the finest oils and intensive care.
We produce in our own manufactory natural soaps and care products. With a lot of creativity, the recipes are made from the finest ingredients.
The offer ranges from natural soaps to bath and care products. All these products have one thing in common - they are made from organic ingredients (oils + fats). The chalk, for our chalk soaps as well as for our face scrub, comes from Kreidewerke Rügen, a regional supplier. Our articles are delivered in recyclable packaging.
In our small sitting area you can linger to test our products and enjoy them with all your senses. If you have any questions, we will be happy to advise you. You are very welcomed to also have a look "behind the curtains" of our production.
Duft-Noten Ziolkowski is a family business that has been producing sustainably for over 20 years. in an idyllic location (eco-village) near Stralsund, is the farm store and our manufactory. Our desire is to offer you high quality products in organic quality with the finest and noblest ingredients.
Contact information

Where we are at: