Ferienwohnung cafe-wunder-bar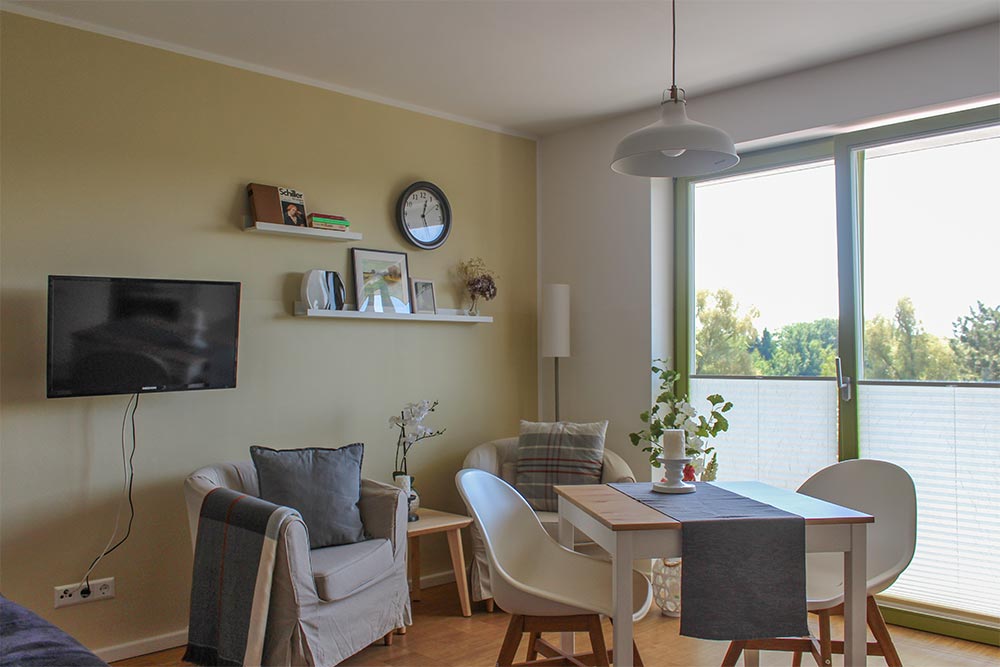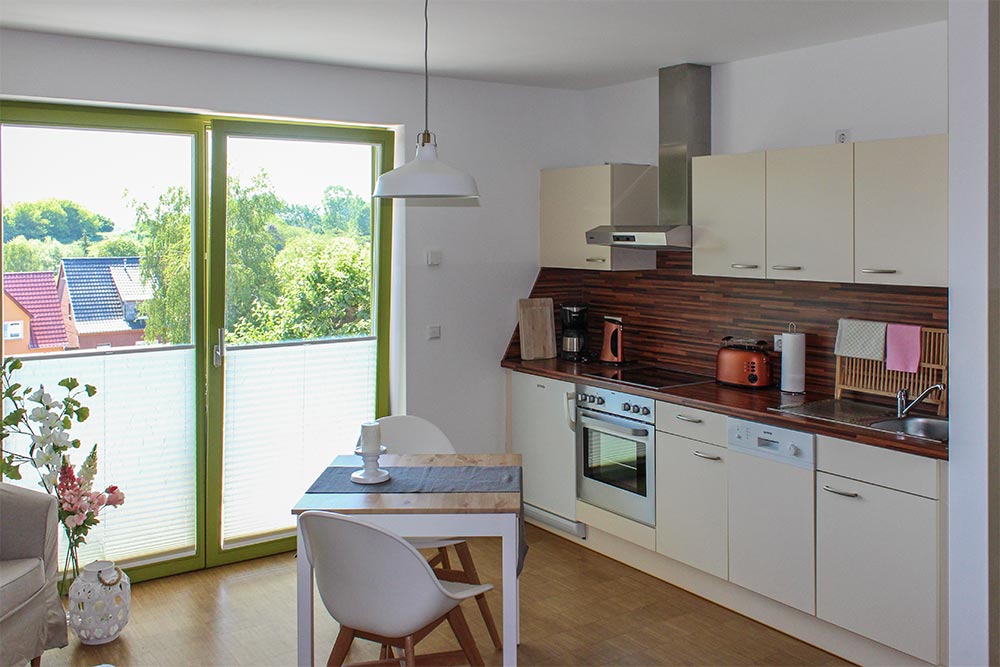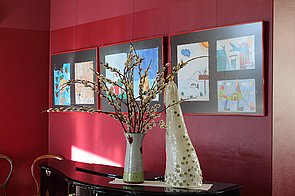 View all photos
X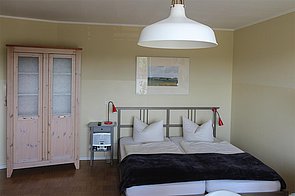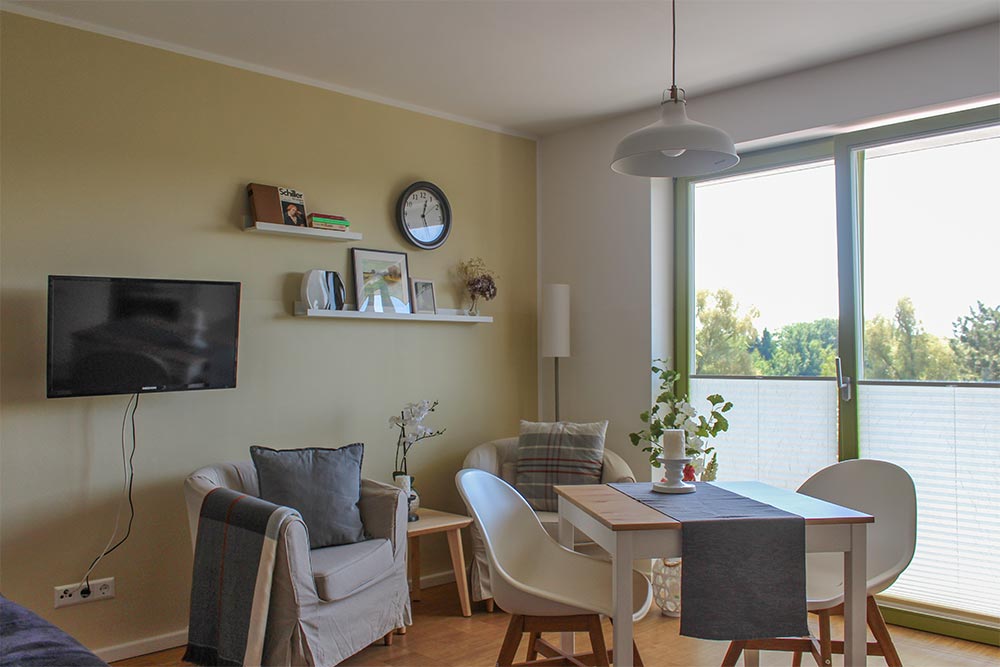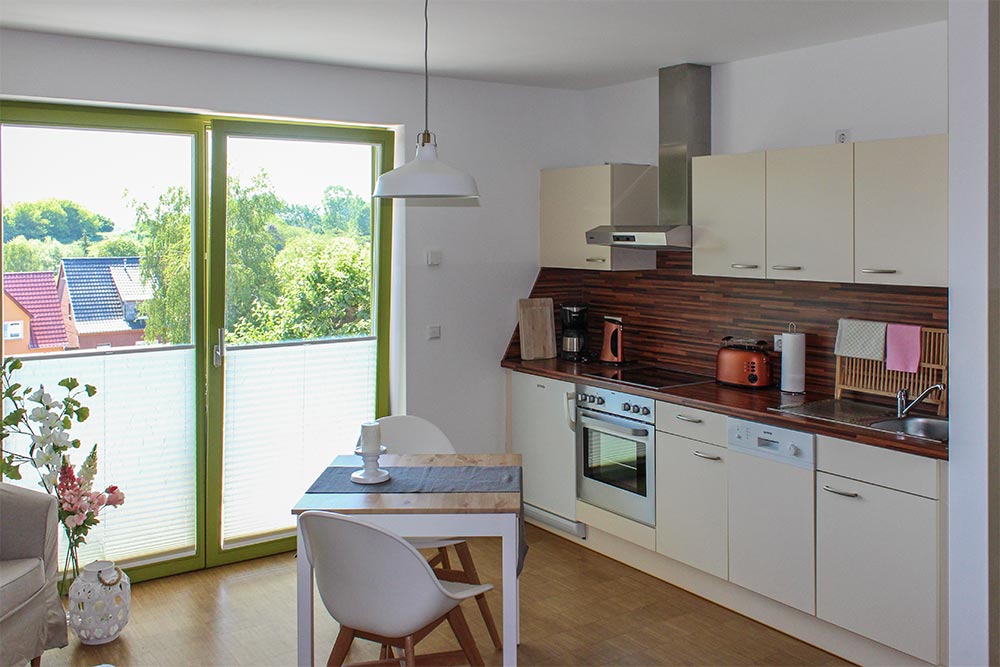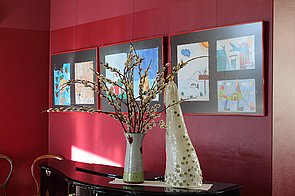 We hope you enjoyed your visit and we love to have your feedback. How well do the Ferienwohnung cafe-wunder-bar deliver wellbeing to visitors?
Cancelm
Enjoy In the oldest sol and moor bar in northern Germany in the historic center of Bad Sülze, two friendly and bright vacation apartment!
The small vacation apartment is the "Schwalbennest" with about 35 sqm and well suited for two people. Here you will find a wonderful balcony facing south with a view of the historic church square. The modern shower bath is bright and functionally furnished. A modern kitchenette is equipped for the small needs and also allows a longer vacation.
The vacation apartment "Zaunkönig" with about 32 sqm is well suited for pilgrims and up to two people. Modern shower in the room, separate toilet, a kitchenette is equipped for the small needs. Enjoy the regional cuisine in the restaurant cafe-wunder-bar next door.
cafe-wunder-bar manages 3 apartments. One is intended for pilgrims, which is suitable for two person and the third for a small family.
Contact information
+49 38229-799181
Opening season: das ganze Jahr über