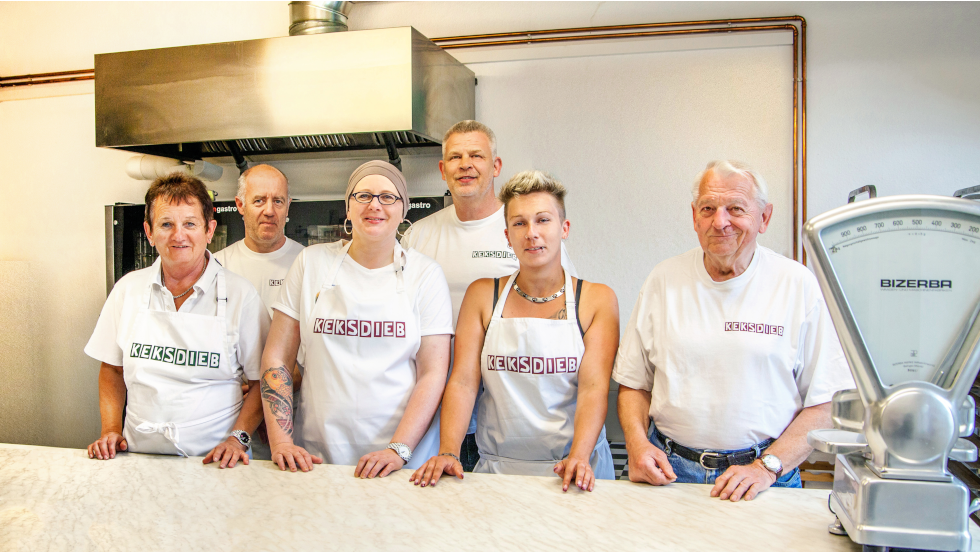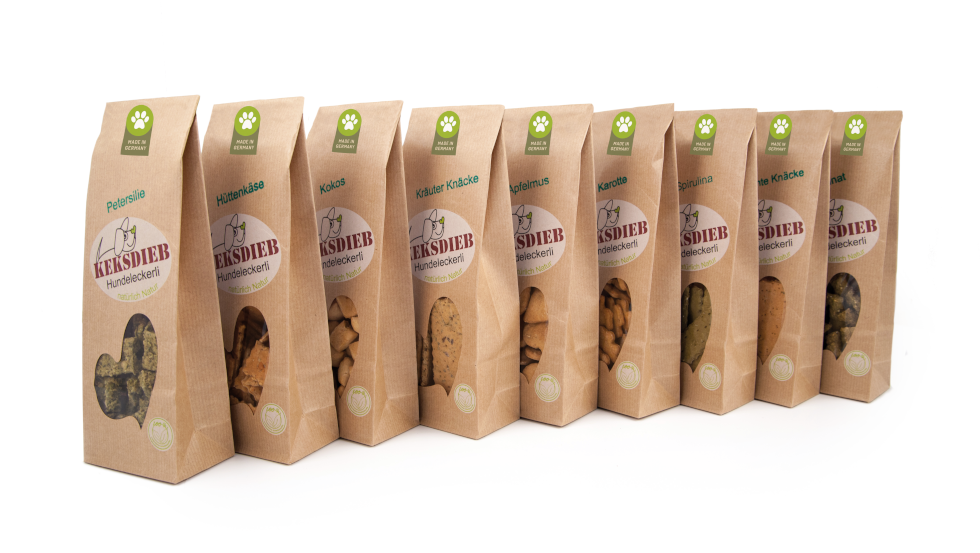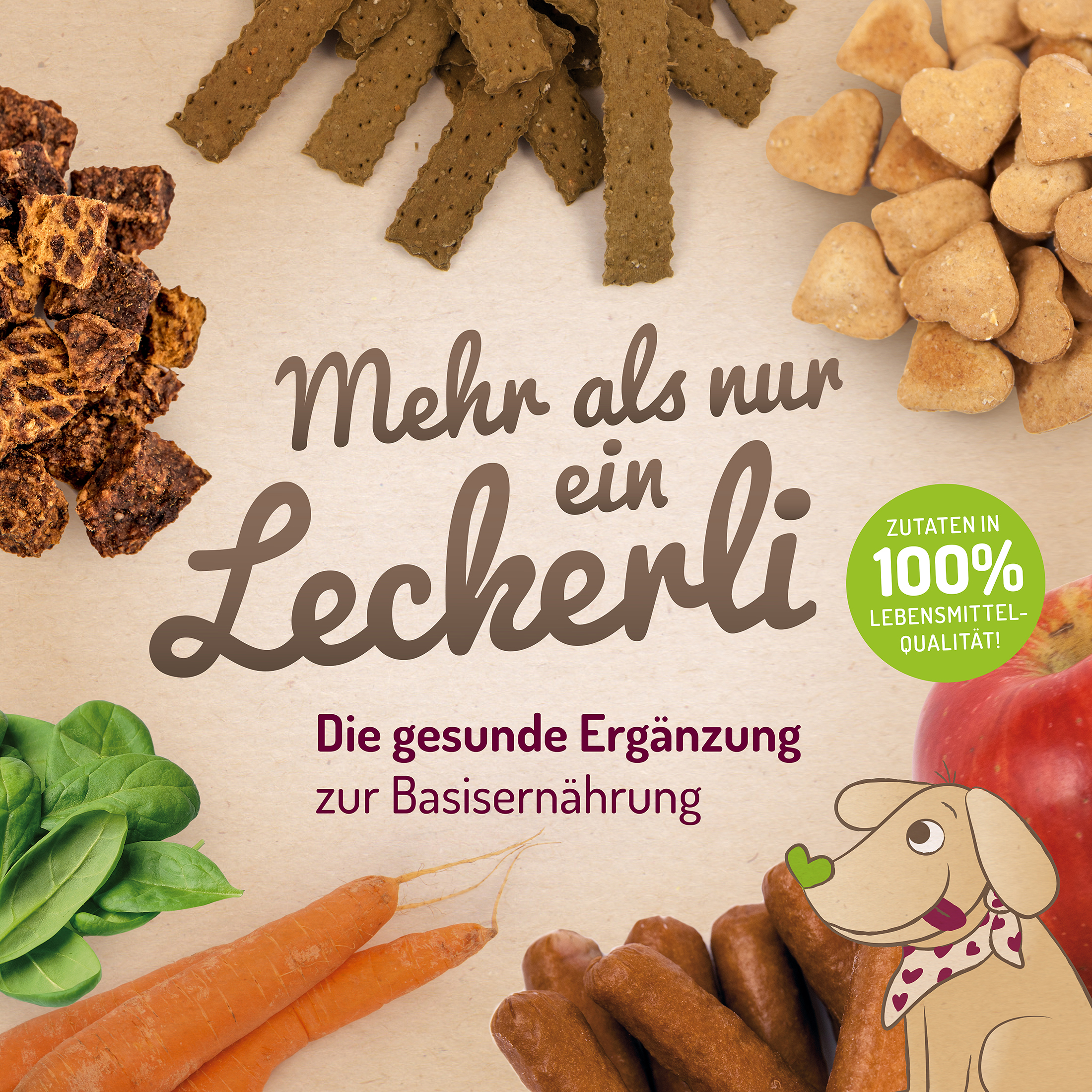 We hope you enjoyed your visit and we love to have your feedback. How well do the Keksdieb deliver wellbeing to visitors?
Cancelm
Health and joy for life - that's what we all want for our companion. Regular training, exercise and fun play just as big a role as the quality of the daily feeding.
In our store in Langendorf we offer different kinds of treats, from cookies with spelt, to gluten-free cookies, to cookies without wheat! Furthermore, in addition to Keksdieb products made in our factory, we offer an expanded range: from now on we have frozen premium food from a certified manufacturer of first-class pet food. The food is produced regionally in compliance with the strictest EU regulations. Harmful additives are completely avoided and a particularly gentle and vitamin-preserving production is responsibly ensured.
Keksdieb is a manufactory for high quality and well tolerated dog treats. Keksdieb treats are made by hand and are without the addition of chemicals, wheat or fillers & attractantsThe team consists of 6 full-time employees who, by using natural food-grade ingredients, guarantee that your dog gets only what is digestible for him.
Contact information
00 49 3831 48 22 240
Opening season: das ganze Jahr über