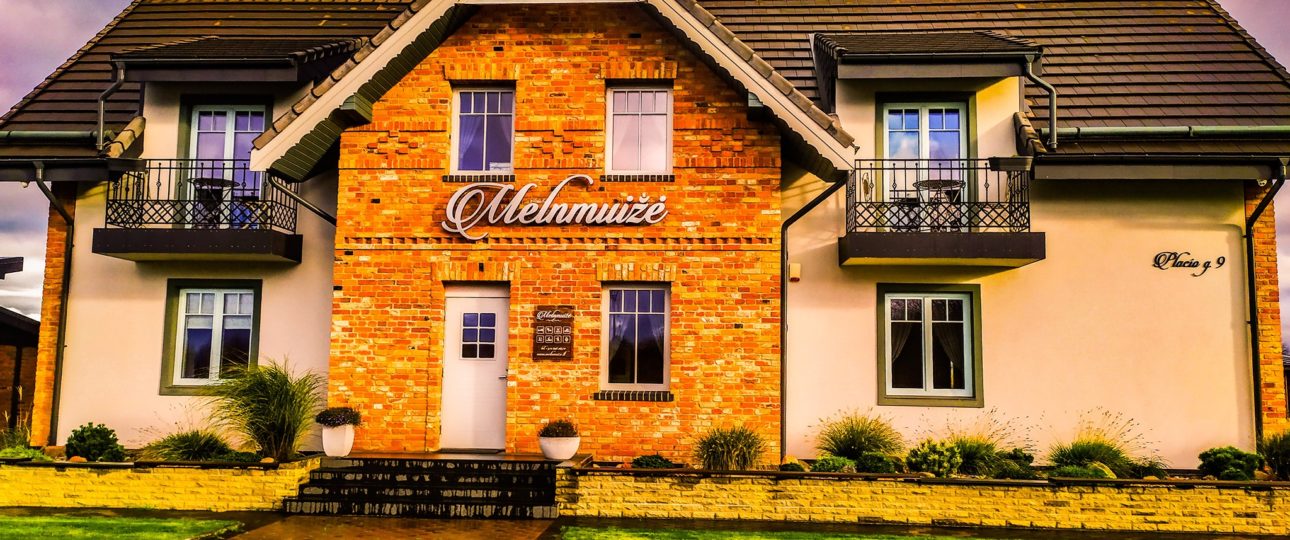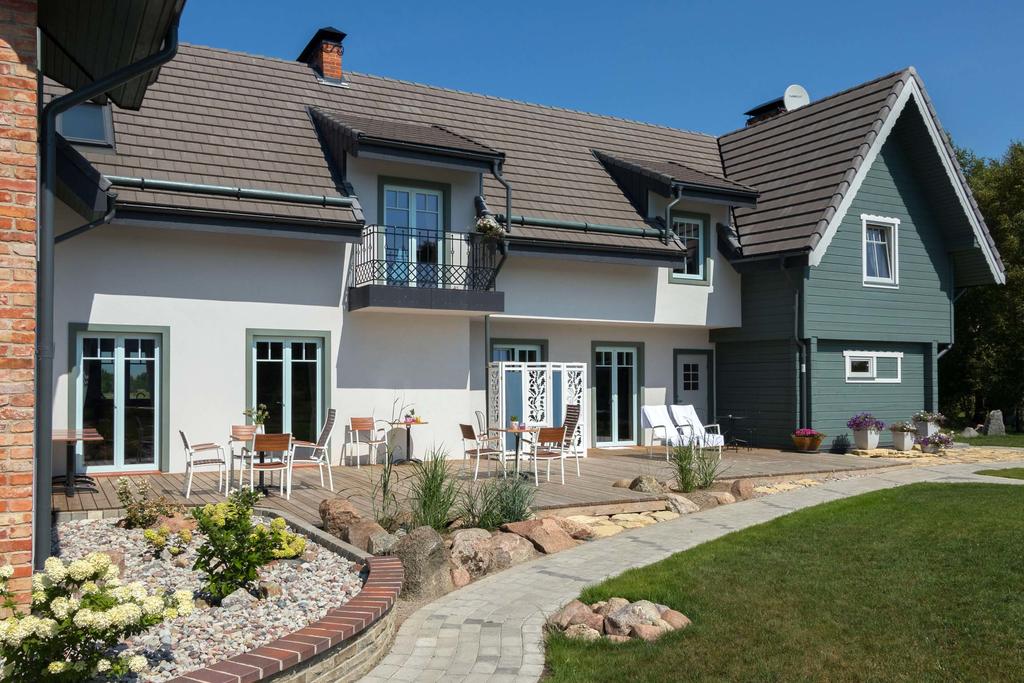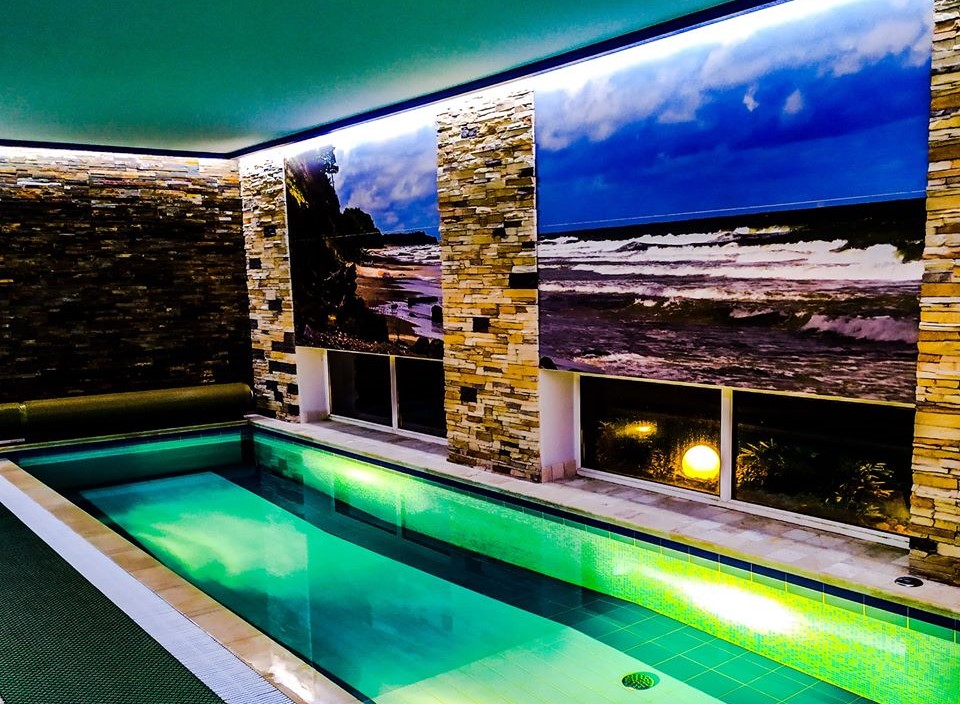 We hope you enjoyed your visit and we love to have your feedback. How well do the Melnmuize Guest House deliver wellbeing to visitors?
Cancelm
Melnmuize Guest House is a family-run cozy homestead near the sea for peaceful relaxation. The homestead offers privacy, sauna, pond, campfire or a fireplace in the room, large spaces just for family. The homestead designed in traditional way, still is very comfortable and stimulates the imagination.
The homestead is located just 11 km from Klaipeda, in the Seaside Regional Park, Karkle Ethnographic Village. Because for a long time it was a kind of ethnocultural reserve - a traditional, unique seaside village of fishermen and wildlife – the attention is paid at homage to history, tradition and language by recreating and decorating the homestead with original handmade windbreaks, spindles and weathercocks and naming the apartments by the wind. Guests can stay in apartments in Finland, Saxony, Maritime, West, Auden, South or Dawn winds. It brings nice romantic feelings, reminds the past, strengthen the joy of living in the natural and cultural heritage place.
For the relaxation, there is also a separate "Vakarynės" apartment by the pond with its own bathhouse, warm sunbed after sauna, bread oven and fireplace. Relax and enjoy the breeze, the smell of the sea and the scent of the pines. Nearby you find bike trails, amongst other leasure activities
Guest house "Melnmuižė" is a cozy homestead created by the family by the sea for a quiet rest. Our homestead will sincerely welcome everyone who loves privacy, rural environment, sauna, swimming in the pond, an evening by the fire or a fireplace in the room, large spaces just for your family, wind, the smell of the sea and pine, bike paths and active recreation.
Contact information
+370 698 26570
R32G+9R Karklė
Opening season: All year round. Open when at home during shoulder season.


Where we are at: