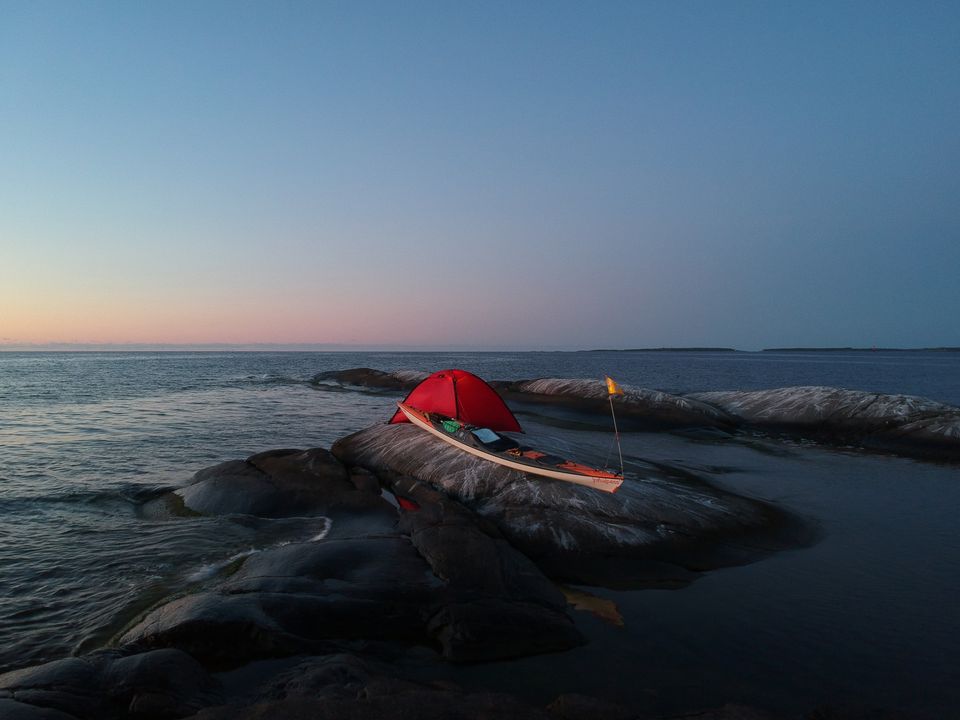 We hope you enjoyed your visit and we love to have your feedback. How well do the My Outdoor Passion deliver wellbeing to visitors?
Cancelm
Välkommen på ett nyfiket utforskande med kajak och mindfulness i Tjust skärgård.
Hos mig och mitt företag My Outdoor passion möter får du som besökare följa med på ett nyfiket utforskande av Tjust skärgård. Min ambition är att ta med dig på en yttre och inre resa där vi kombinerar och resonerar om attityder inom mindfulness medan vi kravlöst och nyfiket undersöker vad som finns att notera här och nu. En av dessa attityder är tillit som jag tycker är ett av svenska språkets vackraste ord. Precis som kajak är det också ett palindrom och har samma innebörd oavsett om det löses framlänges eller baklänges.
Tjust skärgård består av 5000 öar, kobbar och skär och är som gjort för kajakpaddling. Oavsett om du är rutinerad paddlare eller novis är du varmt välkommen till mig och My Outdoor Passion. Min strävan är att möta dig där du befinner dig i ett område som ligger mig mycket varmt om hjärtat.
My Outdoor Passion är ett naturturismföretag som verkar i Tjust skärgård. Jag kombinerar naturvistelse med mindfulness för att erbjuda rekreation, nyfiket utforskande och avkoppling för att mina gäster ska få möjlighet att vakna upp till livet. Jag verkar utifrån mål 12, 13, 14 och 15 i Agenda 2030. Bevarande av naturen och en dräglig livsmiljö för kommande generation är en viktig fråga för mig.
Kontaktinformation
+46701749953
Svavelgatan 5, 593 38 Västervik, Sverige
Säsong: Året runt

Här är vi nu: