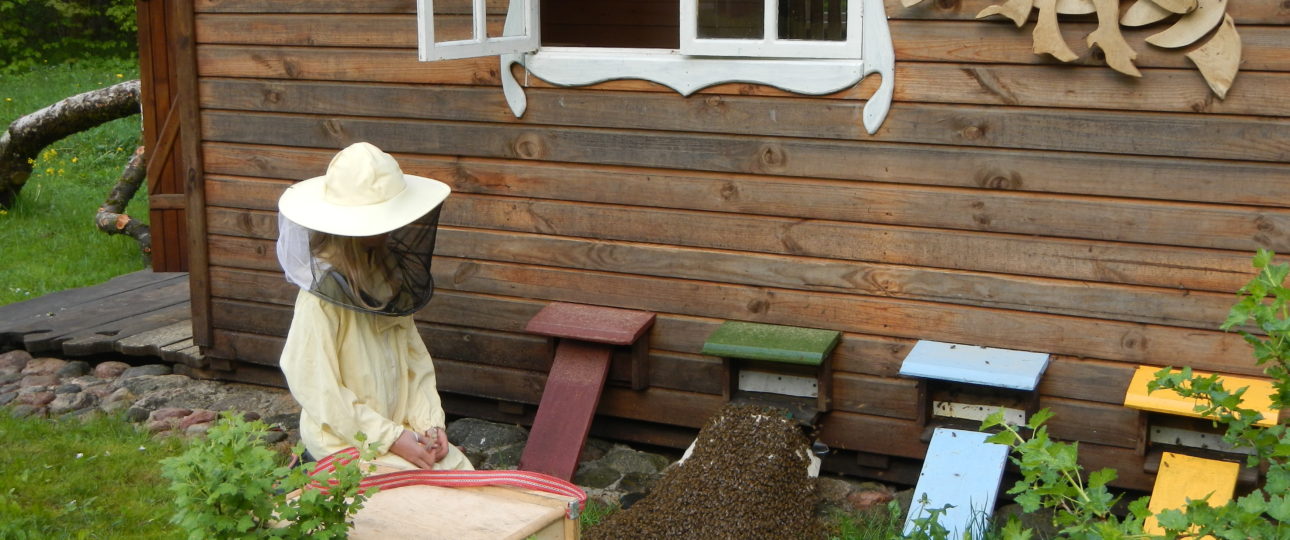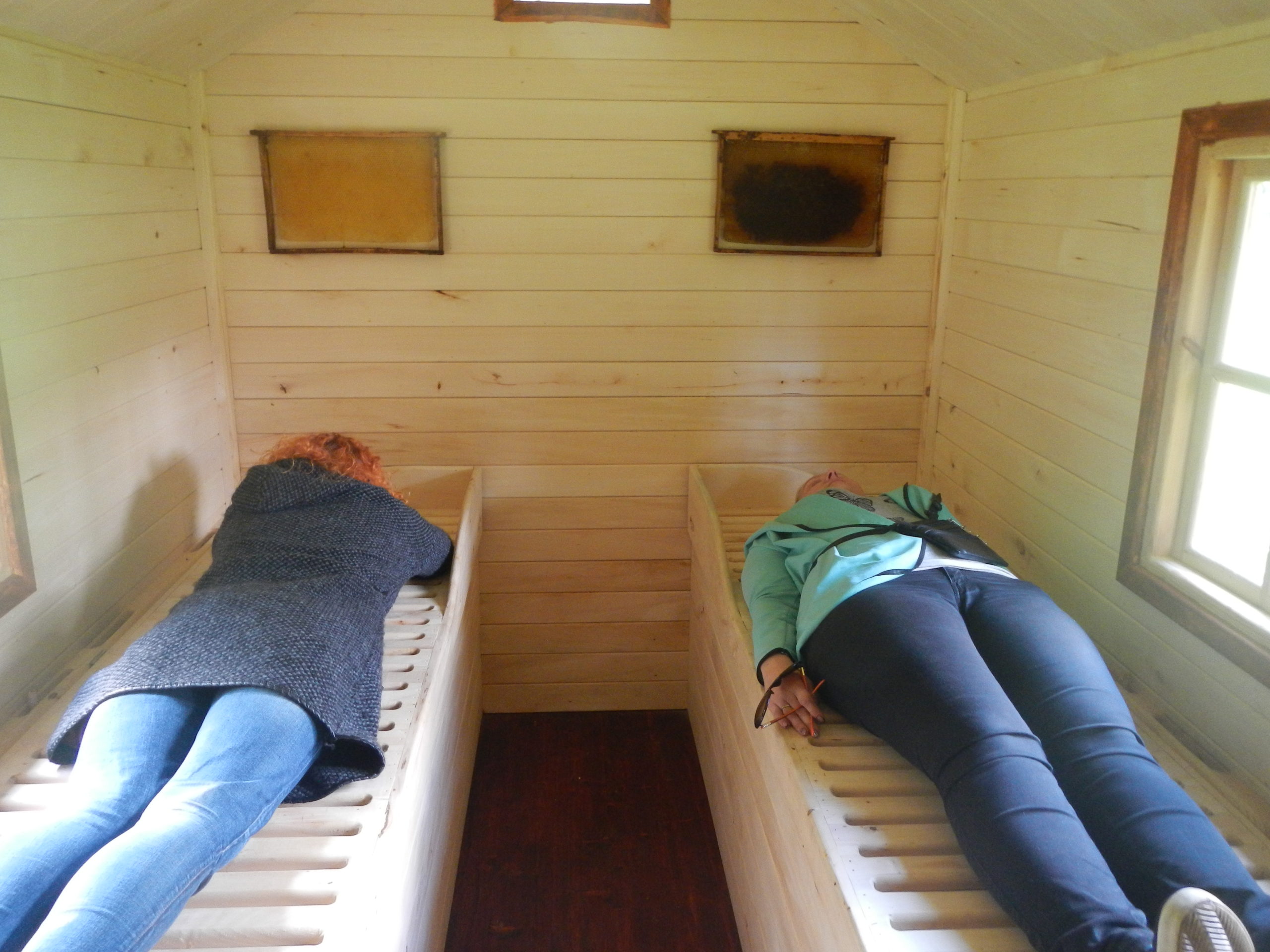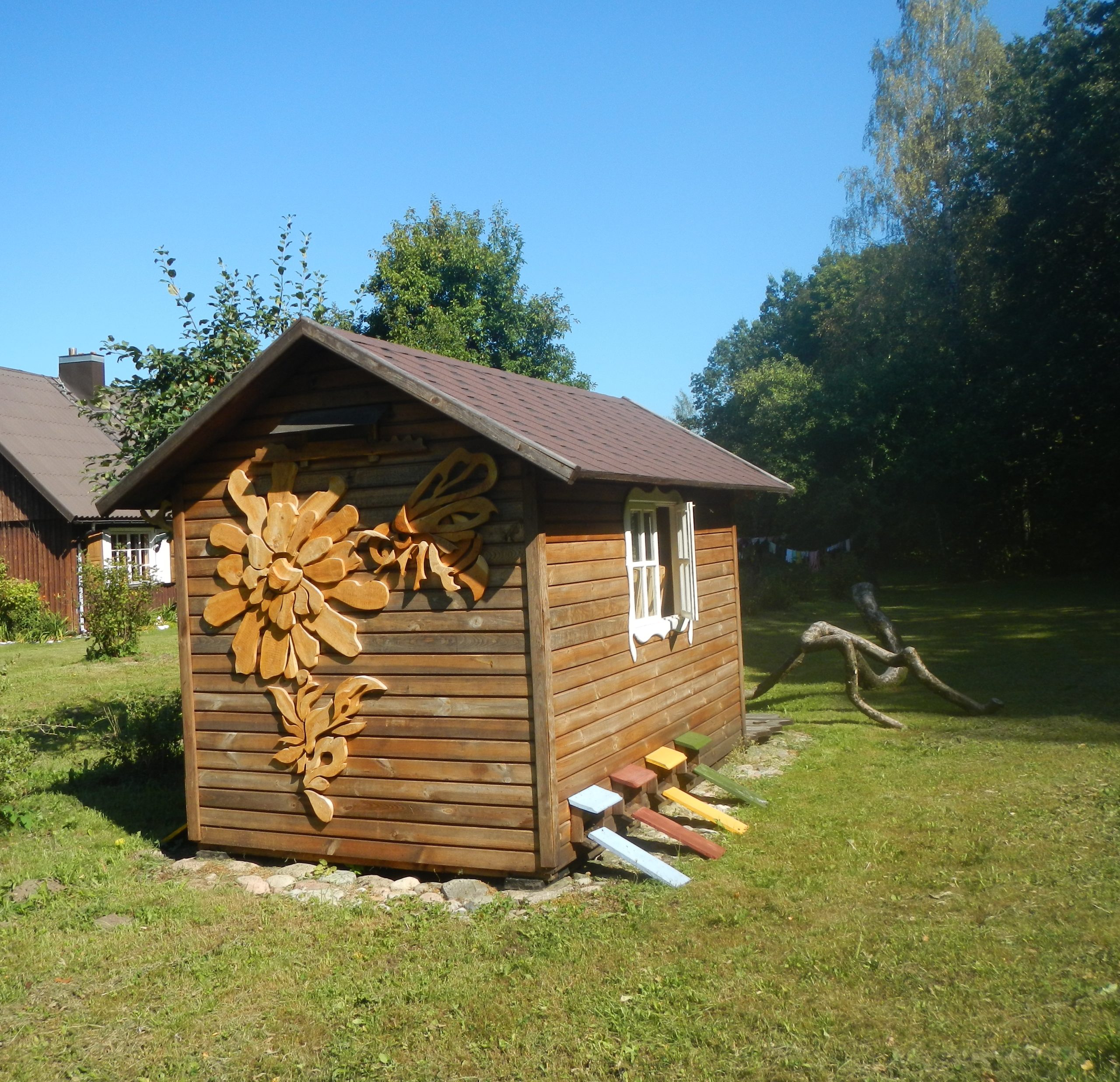 We hope you enjoyed your visit and we love to have your feedback. How well do the Donatas Abrutis Bigård deliver wellbeing to visitors?
Cancelm
Mitt i en gammal samogitisk skog hittar du den mysiga bigården Medaus Kletele som är byggt i den gamla, traditionella samogitiska stilen. Här på gården står flera utsmyckade bikupor och andra bi-stugor där den färska honungen förvaras. Besökare välkomnas in i honungsladan, här anordnar vi kurser och honungsprovning. Utöver det erbjuder vi dig även att prova en välgörande bi-behandling, en så kallad api-terapi. Från maj till september besöker oss nyfikna människor från hela Litauen för att lära sig om binas liv, för att smaka på honungen men även för att lära sig mer honungen och biodling.
Utöver våra kurser erbjuder vi även api-terapi, bi-behandling, som sägs ha en positiv inverkan på människors hälsa och som syftar till att få kroppen i balans och harmoni. Vår behandlingsstuga "api-terapihuset" är utrustat med två vilstolar och två bikupor i trä som är placerade under stolarna. Bikuporna är noggrant förseglade så att bina stannar kvar i sina lådor och inte av misstag kan flyga in i behandlingsstugan. Behandlingen börjar med att besökaren lägger sig ned i vilstolen och slappnar av i minst femton 15 minuter. Bikuporna under vilstolarna vibrerar. Vibrationerna som utsöndras motsvarar vibrationerna från friska, mänskliga celler. När våra kroppar hamnar i obalans kan binas vibrationer, den så kallade bi-terapin, bidra till att vi återfår balansen och harmonin i våra celler och i våra kroppar. Daiva och Donatas Abručiais bigård, ligger på en mysig skogsgård. Här framställs olika sorters exklusiv och välsmakande honung av hög kvalitet.
Deras honung uppfyller även de högsta kvalitetskraven enligt de nationella riktlinjerna för produktmärkningarna "Quality" och "Žemaitija National Park". Abručiais bigård är en verkligen unik och lite exklusiv plats att besöka. Här kan du både koppla av och njuta, men även samla på dig nya kunskaper och lära dig mer om biodling och honung.
Kontaktinformation
+370 686 21542
Plateliai eldership, 90423, Lithuania
Säsong: Maj - september, eller efter överenskommelse


Här är vi nu: