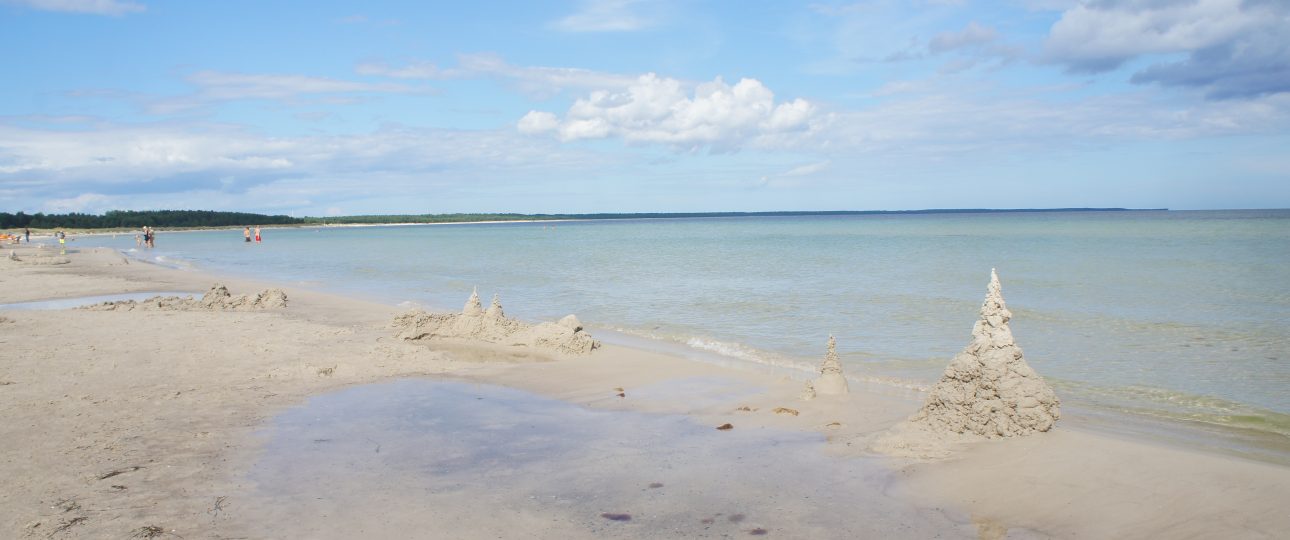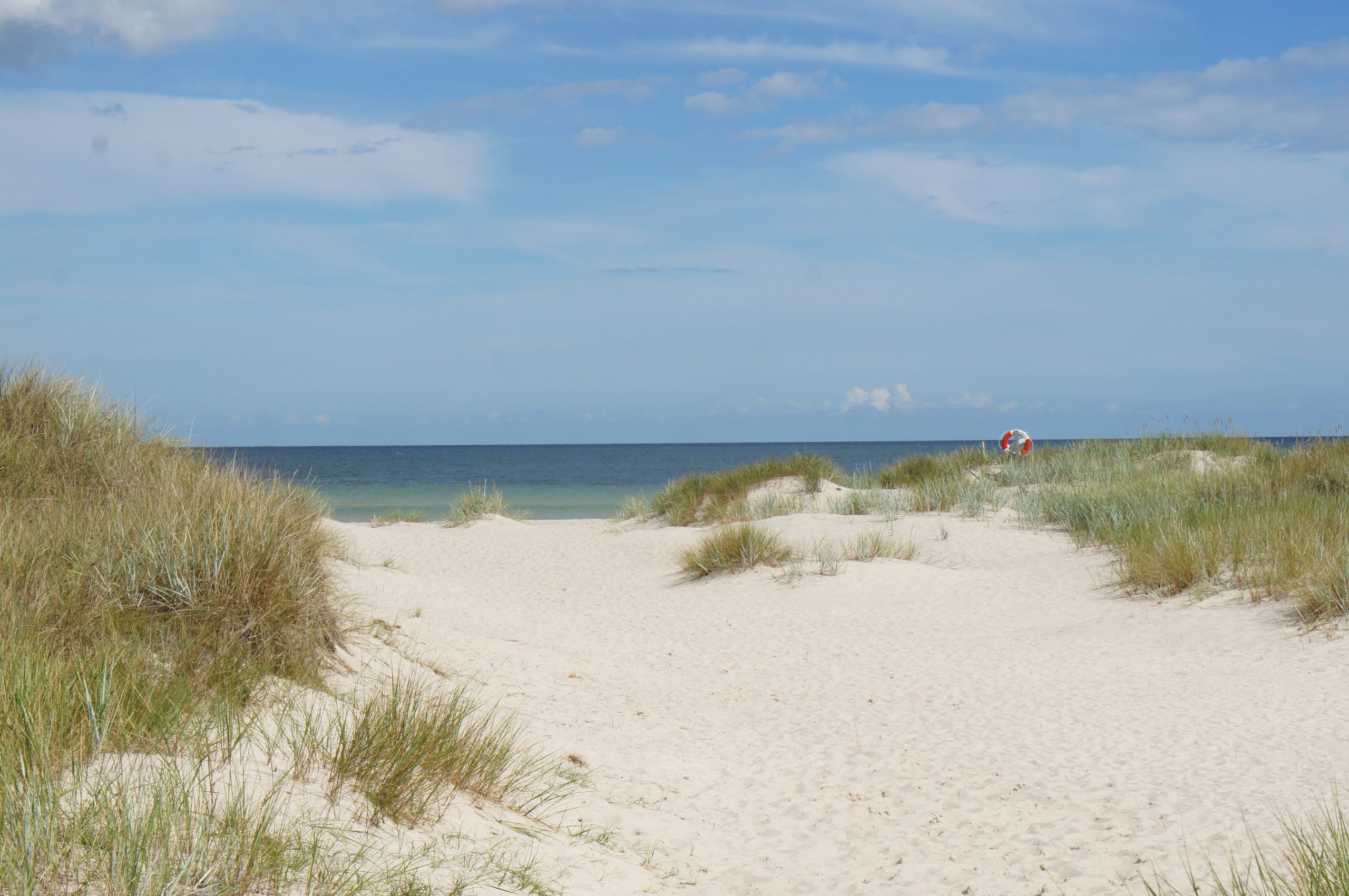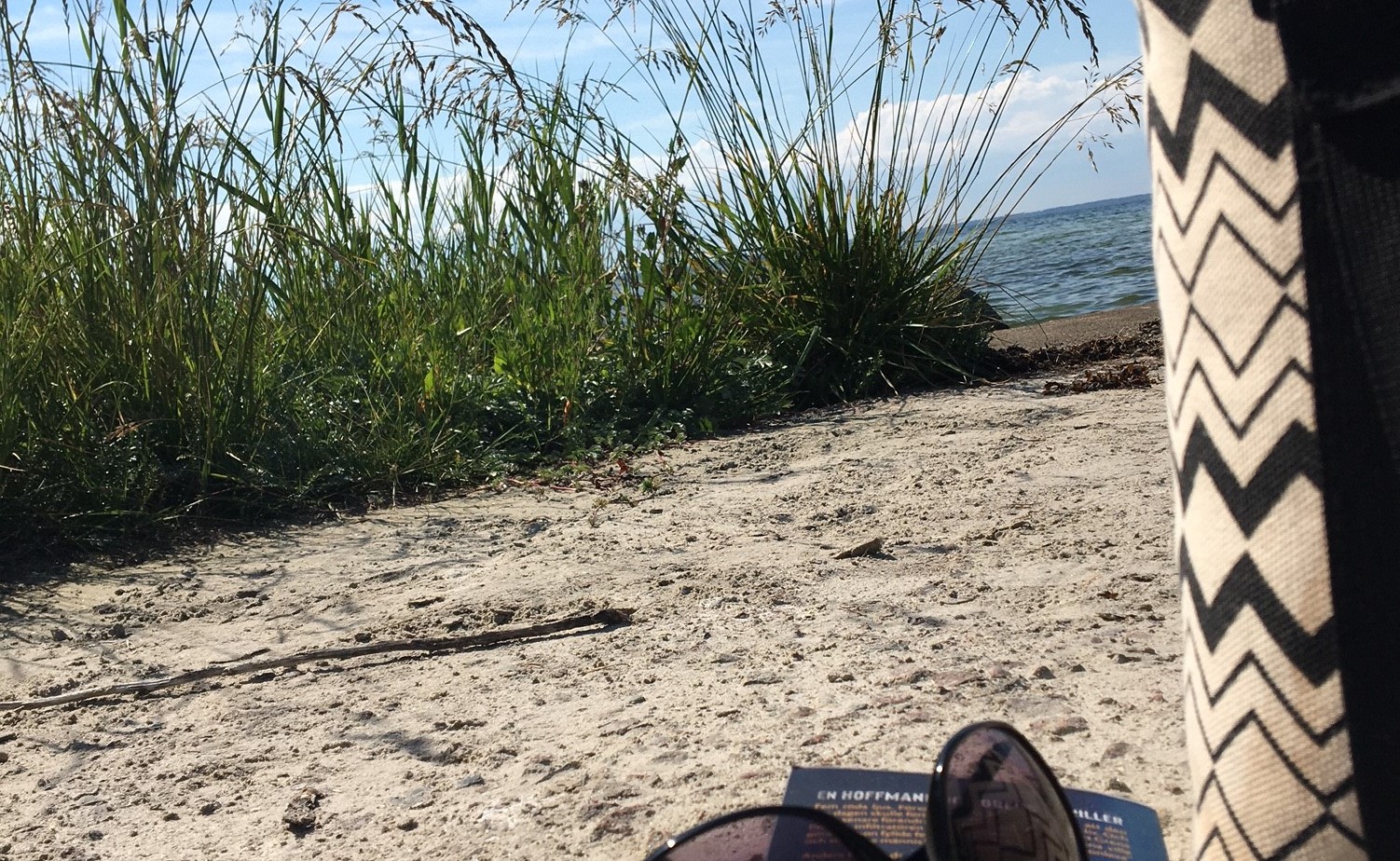 Photo by Christel Liljegren
Along the unique Bödabukten you will find kilometers of soft sandy beaches and mighty wavelike dunes. It stretches from Böda in the south to Ångjärnsudden in the north. One of the southernmost beaches is the lovely Bödagårdens beach. Take a walk on white, soft sand, listen to the sound of waves, look at the surrounding scenic views och smell a breath from the sea. Bödagbukten beaches contribute to a relaxing beach experience that can help you find new energy or peace of mind.
Bödagården beach is one of the southernmost beaches in the beautiful Böda bay. In a northwards direction you may also visit Böda Sand, Lyckesand, Homrevet and Fagerrör beaches. They all have their characteristic features so you may explore to find your favorite among them. The fine-grained light sand of Bödagården beach is bordering very shallow waters that shift in color between blue and light turquoise. The water covers a soft sandy sea bottom rippled by the calm waves. The setting is natural in all directions. Low sand dunes dressed in the grass and at some distance inland deciduous forest line the beach. This is a calm and relaxing part of the Böda bay.
Contact information
0485-880 00
bodabukten, Sweden
Opening season: All year around
Where we are at: