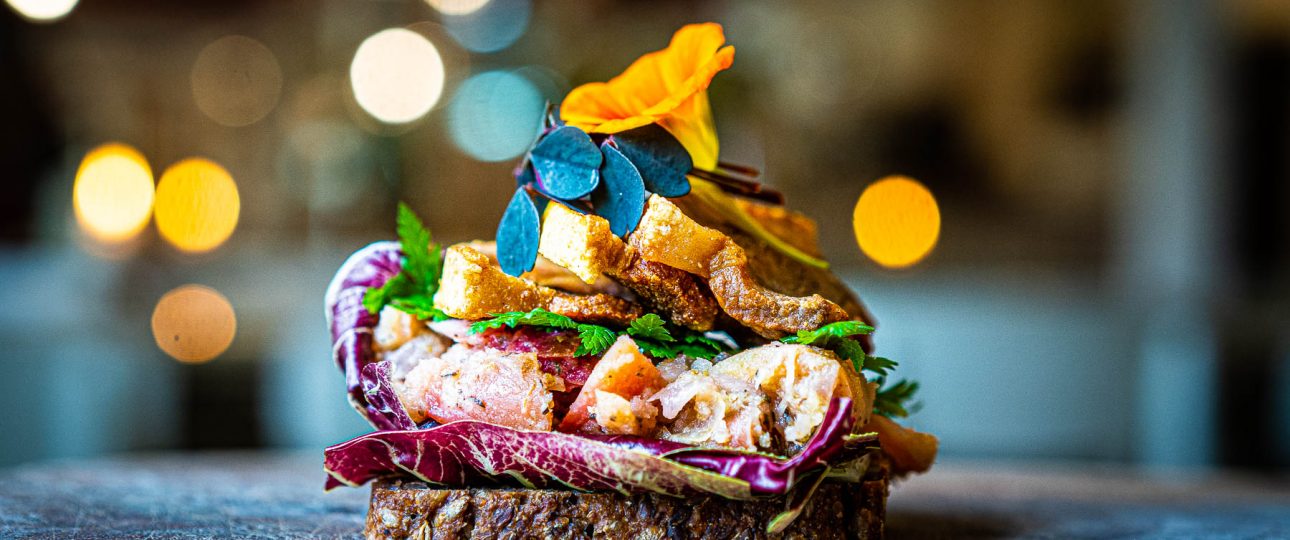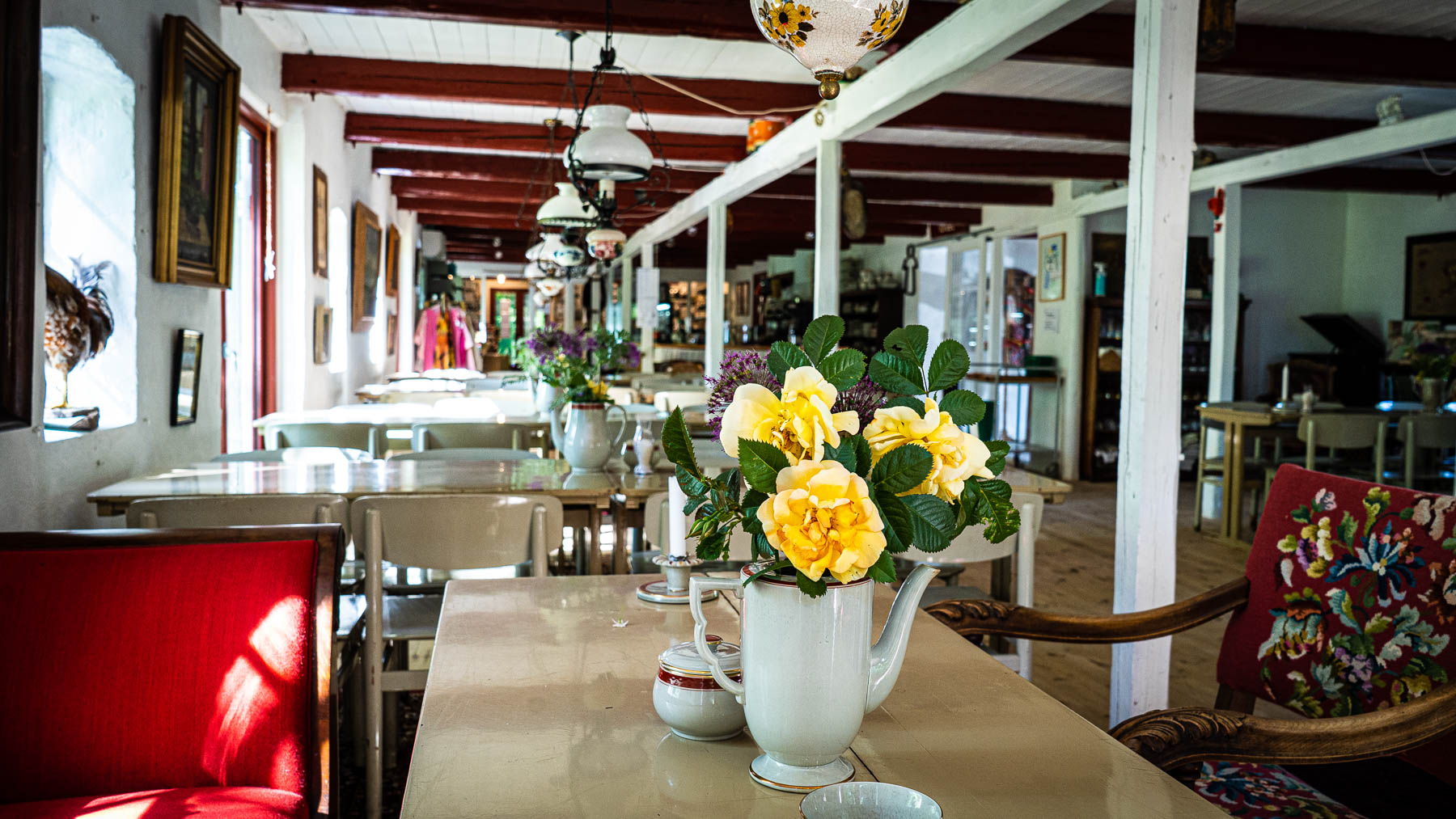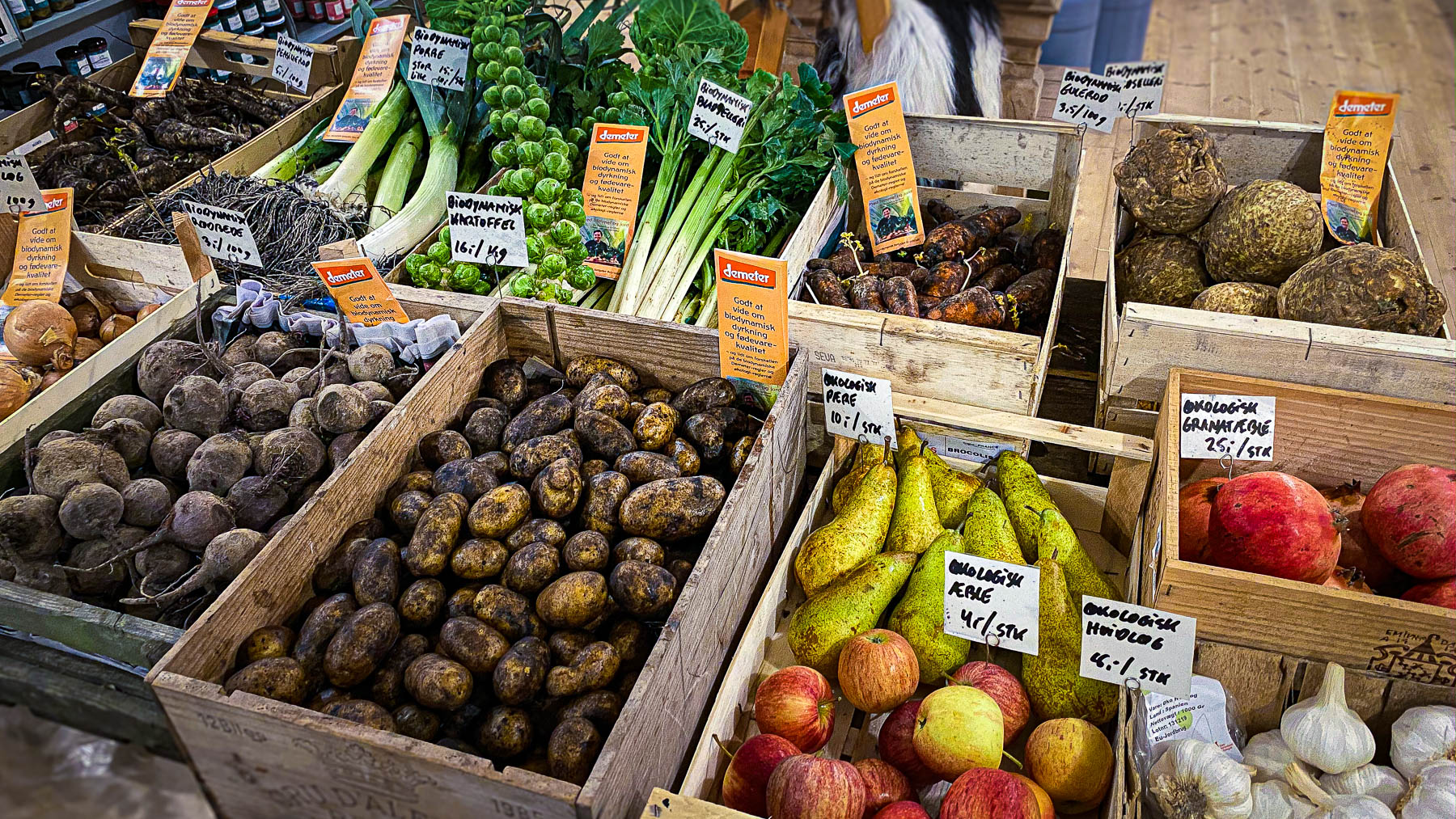 We hope you enjoyed your visit and we love to have your feedback. How well do the Muldiverset deliver wellbeing to visitors?
Cancelm
Muldiverset is an initiative that aims to reconnect guests to nature. Based on an underlying idea of how the ideal food system should function, Muldiverset is a restaurant, food store, educational institution, bakery, and food producer. All based on very strong ideals and principles on 100% organic/biodynamic food, local produce, sensory gastronomy, and connections between people.
Muldiverset is located at an old farmhouse in a tiny village in the countryside of the peninsula Jungshoved. Here you can eat lunch – for instance vegetarian smørrebrød (open sandwiches) and an organic juice - have a coffee or tea and a cake. On Thursday and Friday evenings there is social dining. All food can also be bought as take away.
The farm shop offers a full range of groceries, vegetables, and household supplies – all organic or biodynamic, fair-trade, and from local growers and producers. Mix your own herbal teas in the Phytoteket or take a look at the luxury vintage shop.
Muldiverset is a sustainable and circular organisation having no food waste, primarily sourcing from local farmers and with a preference for regenerative farming practices. The restaurant is surrounded by a large garden being run after permaculture principles. Muldiverset is a 100% idealistic organisation working for a more sustainable food system in our society, eventually resulting in health and wisdom.
We are living our own vision: Creating unique taste experiences by local, organic/biodynamic produce, connecting to the surrounding society, building a community of people, and by making guests understand that there are significant health benefits - physical and mental - by this kind of holistic thinking.
Contact information
(+45) 427 427 70
Stavreby Strandvej 36, Præstø, Denmark
Opening season: All year round


Where we are at: