Holberggaard, Gastronomy and Conference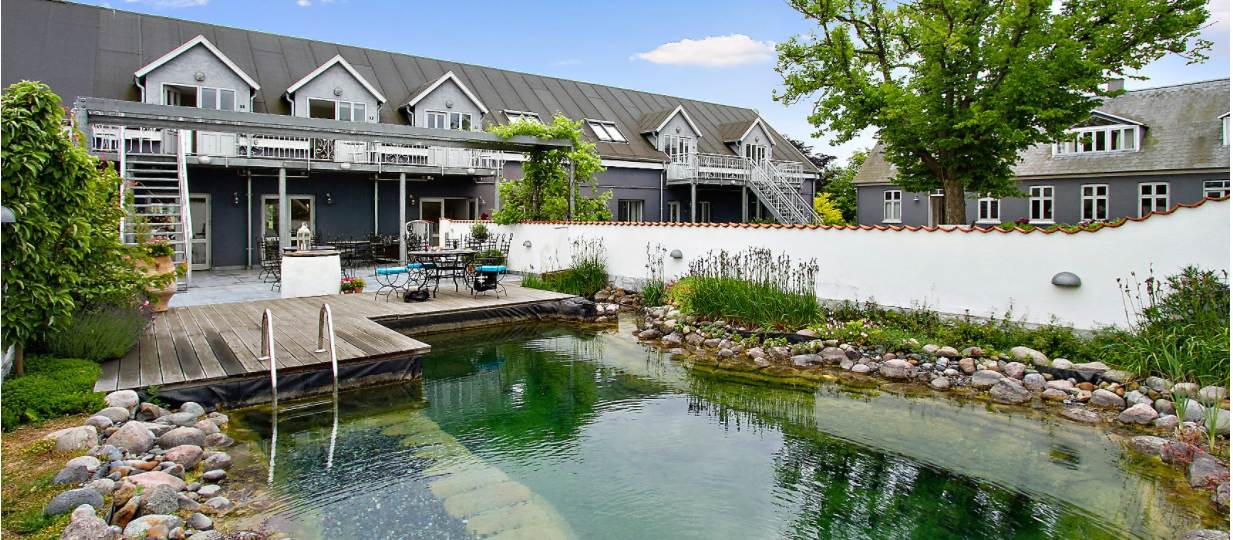 We hope you enjoyed your visit and we love to have your feedback. How well do the Holberggaard, Gastronomy and Conference deliver wellbeing to visitors?
Cancelm
Holberggaard is a small courtyard, which has been completely renovated to be a hotel and conference center. The surroundings are the best imaginable with a huge park with two lakes and a view of beautiful nature. A quiet rural paradise.
We offer holiday apartments, rooms, and an old stone cottage. As a guest you can fully relax here and let the quietness bring you calmness. As a conscious choice, we have no tv's in the rooms. Instead you can enjoy our bonfire, natural outdoor pool, huge garden, and take a walk to the coast.
We are well known for our gastronomy. In our restaurant we strive to use mostly local ingredients. But all other qualities also count. Taste, not the least. And the visual expression. Our mission is that the meals at Holberggård should make our guests happy. Happy with the enjoyment - happy with each other - happy with life.
We are increasingly housing and organizing retreats with the aim of helping people get rid of stress and achieve balance and harmony. We are developing our facilities accordingly. We have for instance build shelters surrounding a bon-fire place where you can relax and just be.
We are passionate about what we do, and we will do everything for our guests. It is our ambition to have Denmark's most satisfied and happy guests.
We hope to see you!
Contact information
(+45) 55 38 70 38
Strandgaardsvej 8, 4760 Vordingborg, Denmark
Opening season: All year round

Where we are at: