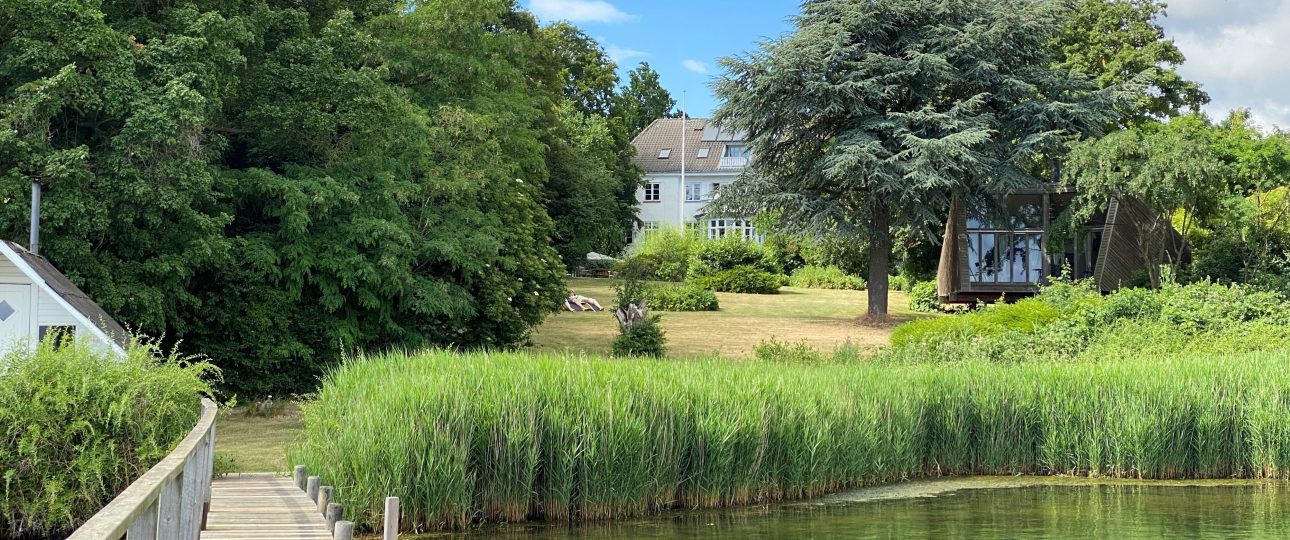 We hope you enjoyed your visit and we love to have your feedback. How well do the Villa Fjordhøj deliver wellbeing to visitors?
Cancelm
Villa Fjordhøj is a Health and Conference Venue with 23 rooms situated in the town Skælskør in Denmark, 80 minutes from Copenhagen. It offers stays with accommodation, healthy meals and wellness offers for individual travellers and for groups on courses or retreats. The elegant main building from 1916 is beautifully surrounded by a park-like garden that faces the fjord. A wide range of indoor and outdoor facilities and services for body, mind, and soul allows guests to find peace and harmony.
Villa Fjordhøj is peacefully located at the fjord overlooking the water to fields and the picturesque town, Skælskør.
We offer a wide range of facilities for spa and course guests. Among other things, wilderness baths, an octagonal yoga hall, meditation rooms with gongs and a Finnish sauna at the water's edge. More than forty different well-being services are offered. They include everything from massage, detox and reflexology to clairvoyance, sound healing, and drumming.
The soul and history of the place as a former private residence and convalescence home is carefully integrated. The beauty of the place is thus also the unpolished: old furniture, original windows, weeds blooming along with the roses. This contribute to the atmosphere, which is informal and relaxed. We want everyone to feel at home.
The park-like garden offers several terraces, sun loungers, a fire pit, a greenhouse, a willow cabin, and a private jetty. It is also possible to rent sea kayaks.
Our vision is to be the "Eye of the Hurricane". A place where you can land in yourself and find peace, rest, joy, and harmony while the world whizzes by out there. Guests should be able to feel that this place is run by love for people and for nature.
Contact information
(+45) 58 19 14 51
Rådmandsvej 23B, Skælskør, Denmark
Opening season: All year round


Where we are at: