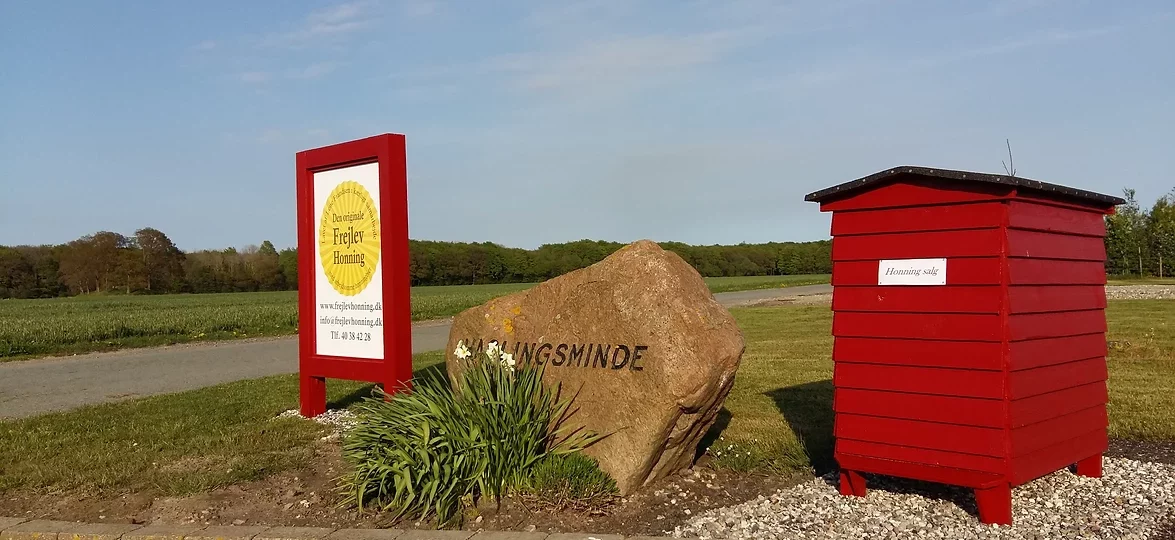 We hope you enjoyed your visit and we love to have your feedback. How well do the Frejlev Honning deliver wellbeing to visitors?
Cancelm
Frejlev Honning is situated on our farm on the island of Lolland close to the Baltic Sea. Here we produce honey in a loving cooperation with the bees. The beehives are placed in flower fields, in woods and swamps in the countryside. The honey is purely natural and authentic. Nothing is added and it is not heated during production thus preserving the natural antibacterial, healing properties.
We have refined our production to create a particular smooth and creamy honey. We sell it from our farm, at local shops, and other places. The honey is sold in glass containers which can be recycled.
Each year we sow 10-12 hectares with bee-friendly flowers and other bee-friendly plants. This increases the biodiversity. It attracts more insects, like for example butterflies.
The island of Lolland produces lots of quality fruit, for example apples and cherries. Fruit growers can hire our bees to help with pollination.
We value talking to our customers and telling them about the importance of bees. We also invite school classes to come and learn about biodiversity. We hope to help save the bees of the area by expanding with many more beehives and thus also support the need for pollination of fruit trees and bushes.
Contact information
(+45) 40384228
Enghavevej 40, 4892 Kettinge, Denmark
Opening season: All year round

Where we are at: