Beach at the Baltic Sea spa town of Ahrenshoop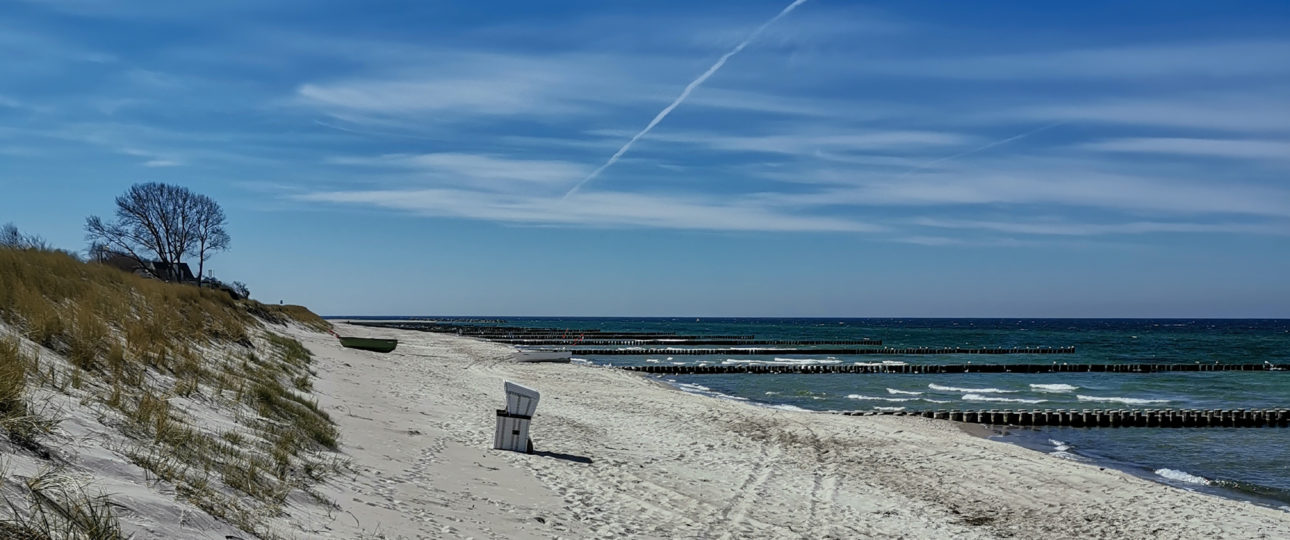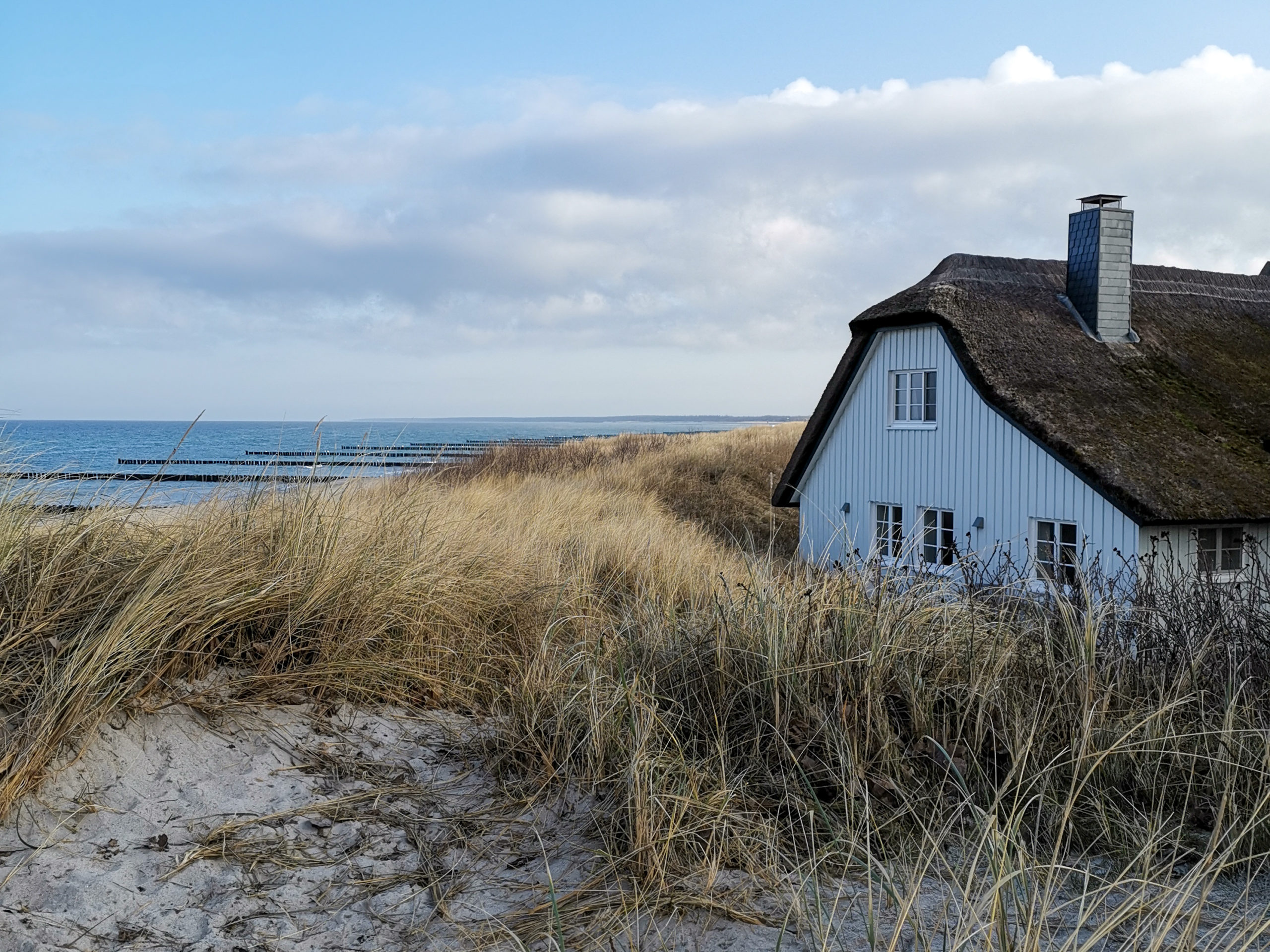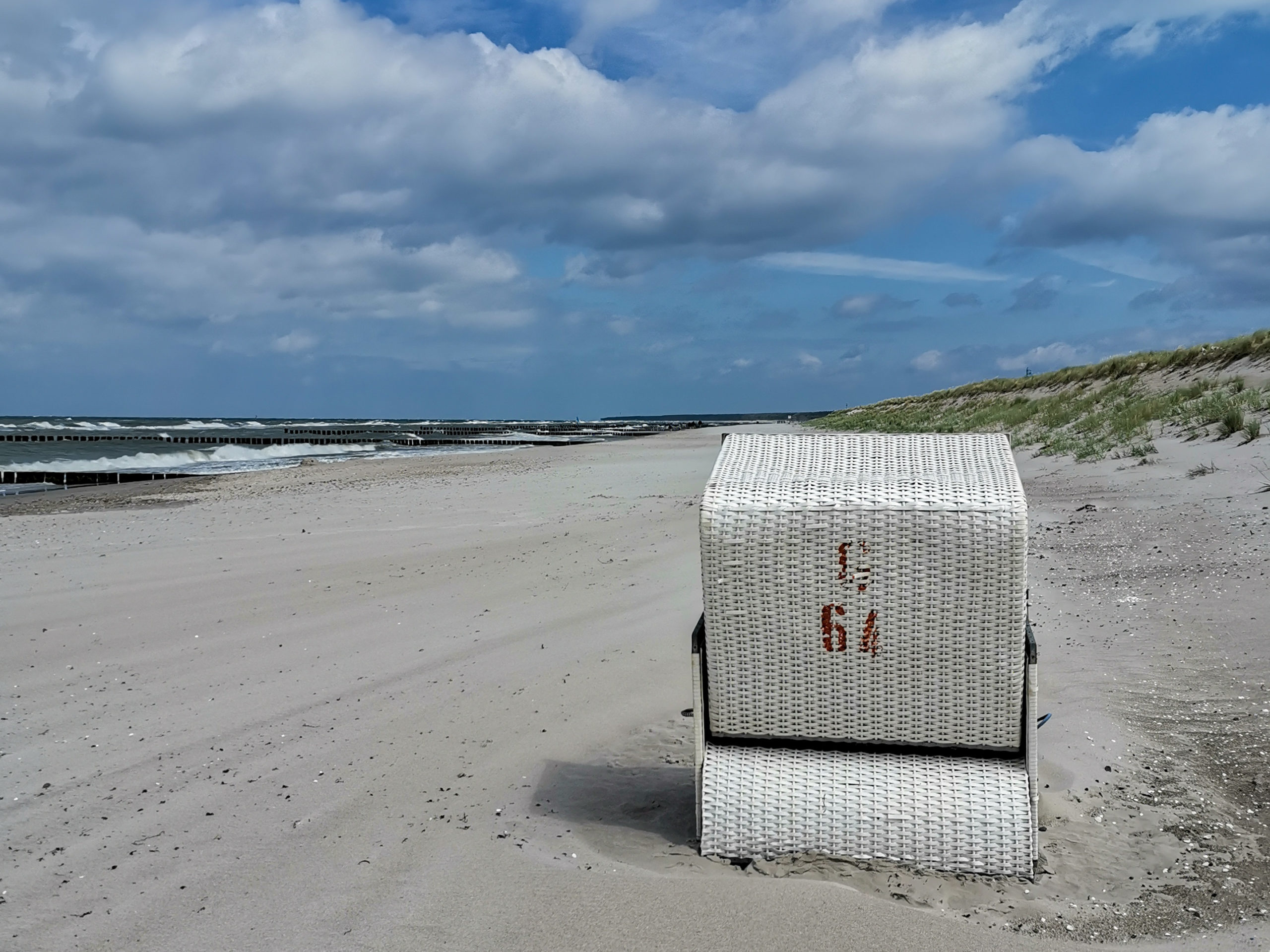 View all photos
X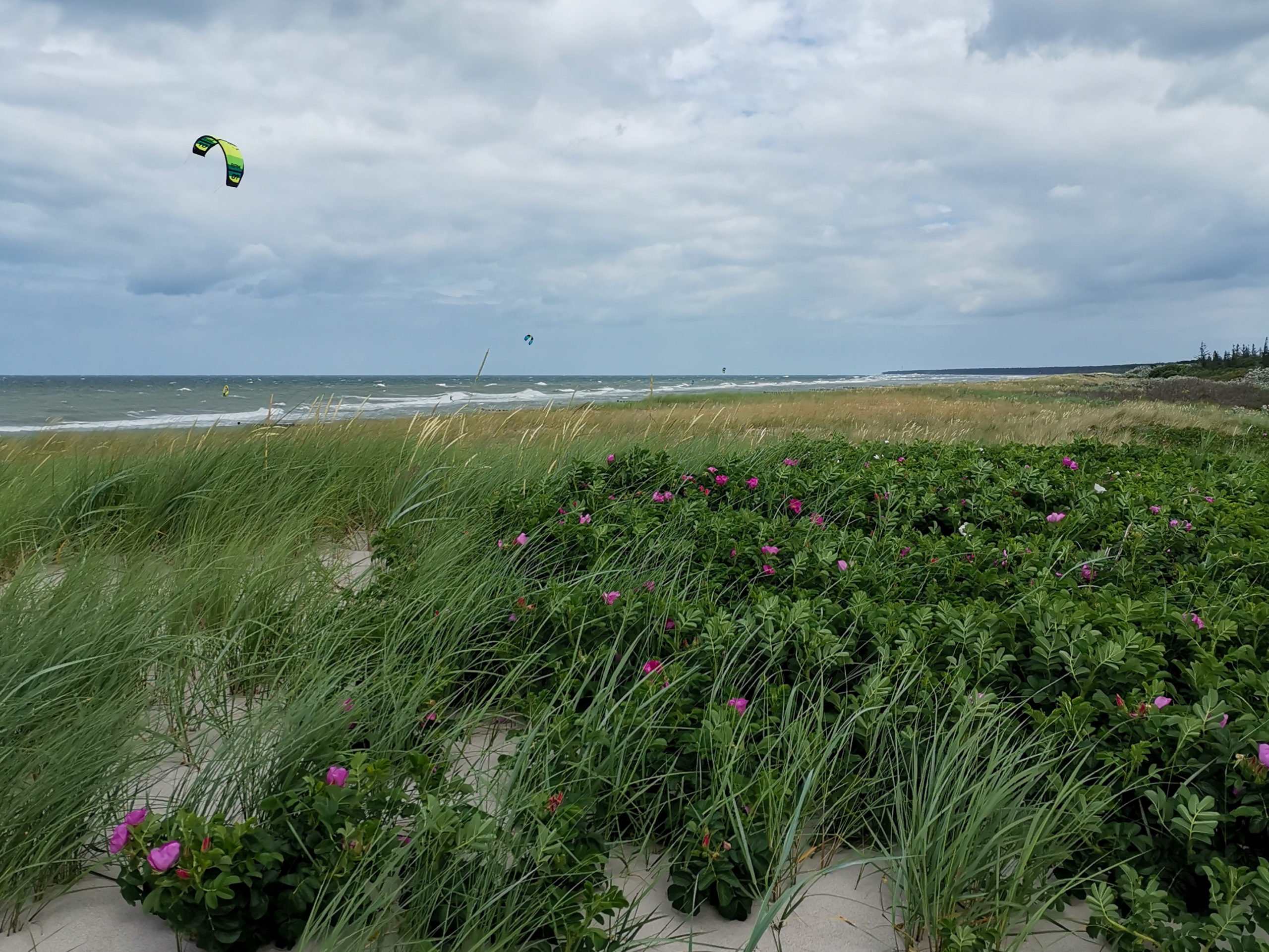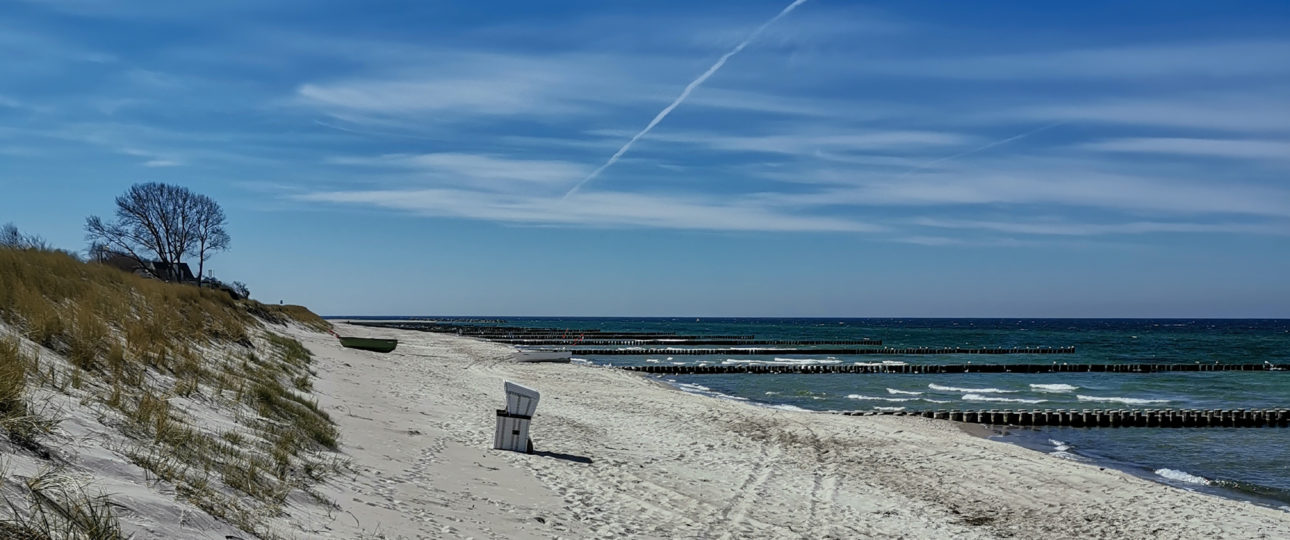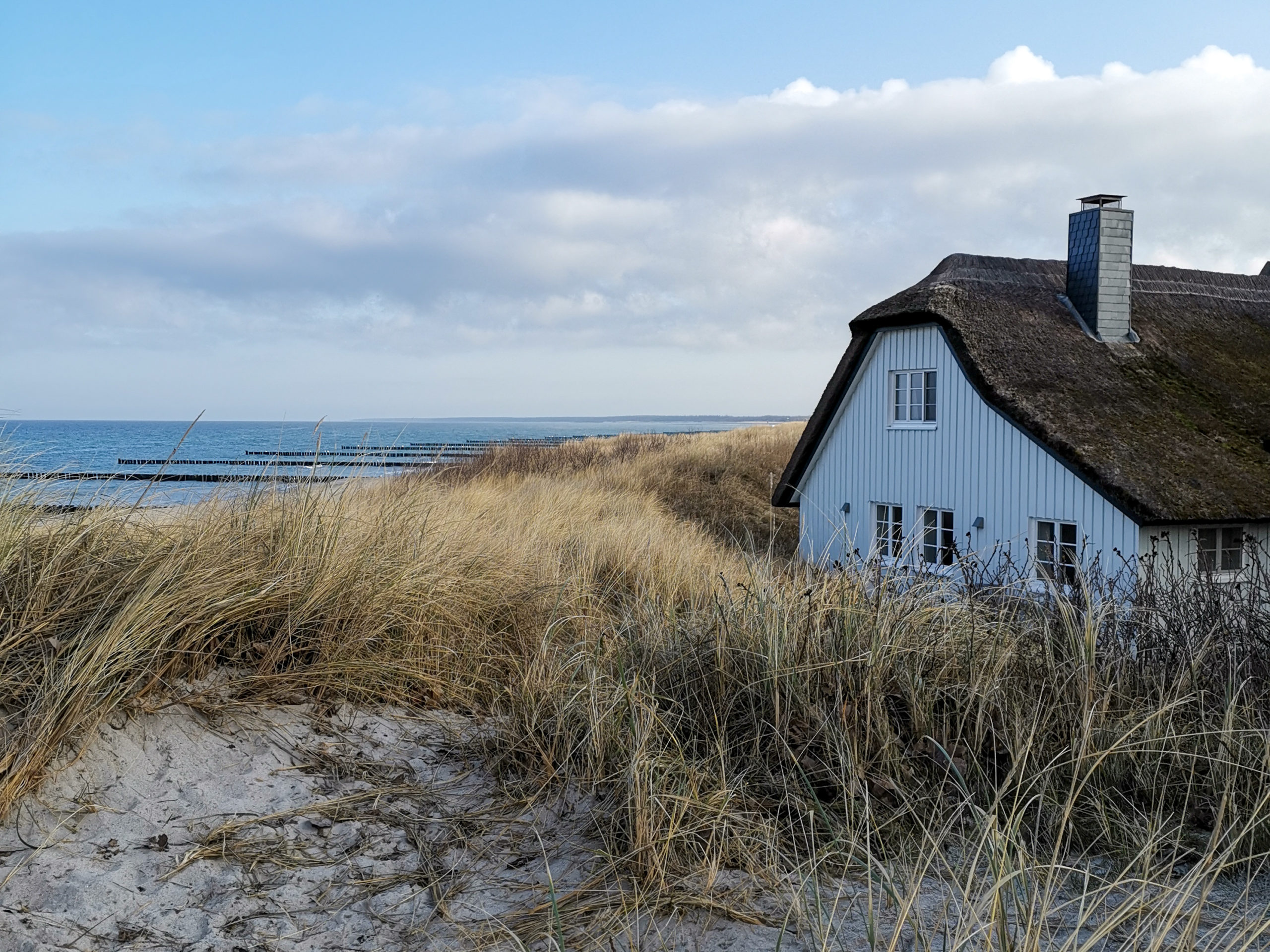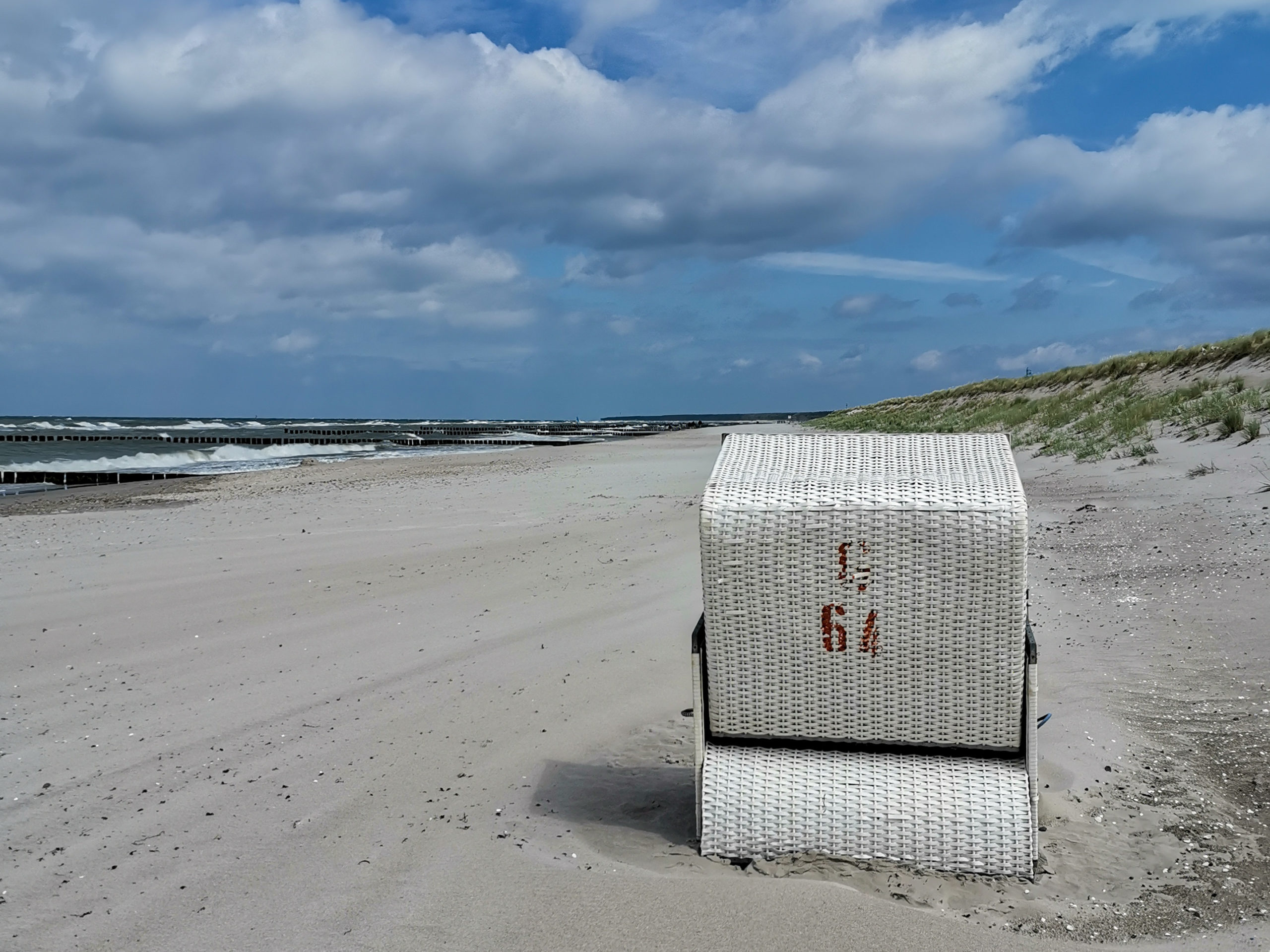 Bathing and swimming has a long tradition in the town of Ahrenshoop. Enjoy the beautiful white sandy beach and relax while the water rushes at your feet.
A short path along romantic thatched cottages leads to the barrier-free beach entrance of Ahrenshoop. Behind the dune, the vastness of the Baltic Sea opens up. White sand, blue water and gentle dunes as far as the eye can see. The picturesque beach of Ahrenshoop offers a variety of landscapes, romantic sunsets and lots of space for you.
The beach is ideal for families because the slightly sloping beach area and the quiet lagoon-like zones offer a great wellbeing experience. You can relax in a beach chair and enjoy your stay in nature. The nearby beach promenade offers restaurants, many galleries and public restrooms.
The beach is blue flag certified. This award is given for good water quality, good environmental management and environmental communication. Parking spaces are available about 0,8 - 1,2 km from the beach.
Contact information
Ostseebad Ahrenshoop Hohes Ufer, Strandaufgang 12 Kurverwaltung Kirchnersgang 2 18347 Ostseebad Ahrenshoop
Opening season: Perrenial
Where we are at: