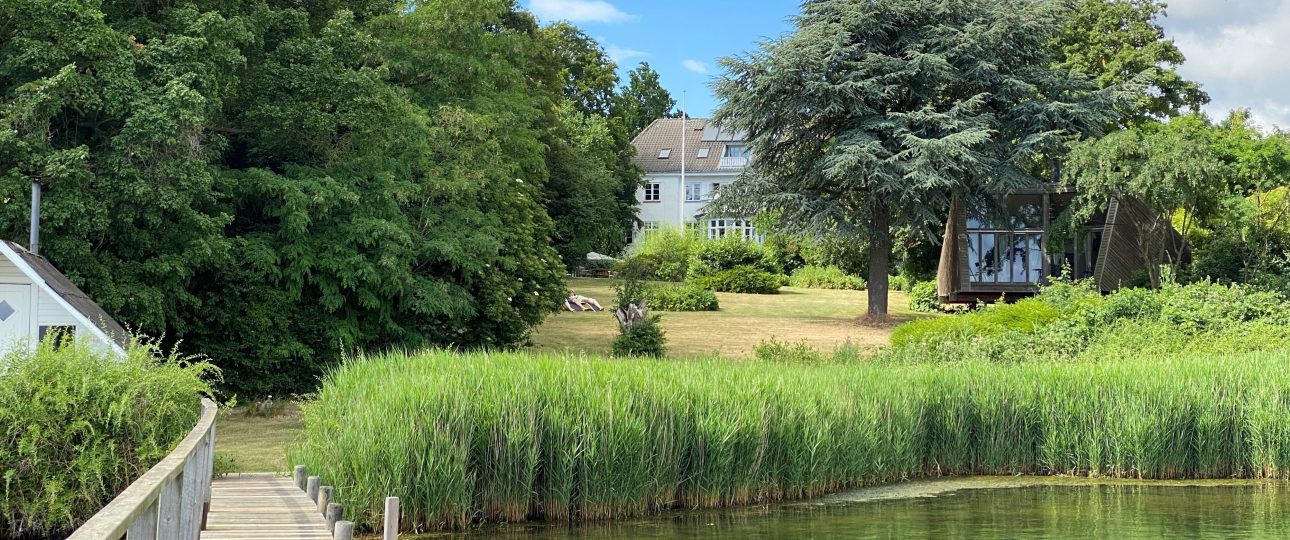 We hope you enjoyed your visit and we love to have your feedback. How well do the Villa Fjordhøj deliver wellbeing to visitors?
Cancelm
Villa Fjordhøj" yra sveikatingumo ir konferencijų vieta, kurioje yra 23 kambariai, ir esanti Danijos Skælskør mieste, 80 minučių važiuojant automobiliu nuo Kopenhagos. Jis siūlo nakvynę su apgyvendinimu, sveiką maitinimą ir sveikatingumo pasiūlymus individualiems keliautojams ir grupėms kursų ar rekolekcijų metu. Elegantiškas pagrindinis 1916 m. pastatas yra gražiai apsuptas parką primenančio sodo, nukreipto į fiordą. Platus patalpų ir lauko patalpų bei paslaugų asortimentas kūnui, protui ir sielai leidžia svečiams rasti ramybę ir harmoniją.
"Villa Fjordhøj" yra ramioje vietoje prie fiordo, iš kurios atsiveria vaizdas į jūrą, laukus ir vaizdingą Skælskør miestą.
Mes siūlome platų paslaugų spektrą SPA ir kursų svečiams. Be kita ko, dykumos vonios, aštuoniakampė jogos salė, meditacijų kambariai su gongais ir suomiška pirtis prie vandens krašto. Siūloma daugiau nei keturiasdešimt skirtingų gerovės paslaugų. Jie apima viską nuo masažo, detoksikacijos ir refleksologijos iki aiškiaregystės, garso gydymo ir būgnų.
Vietos, kaip buvusios privačios rezidencijos ir sveikimo namų, siela ir istorija yra kruopščiai integruota. Todėl vietos grožis yra ir nenublizgintas: seni baldai, originalūs langai, kartu su rožėmis žydinčios piktžolės. Tai prisideda prie atmosferos, kuri yra neformali ir atsipalaidavusi. Norime, kad visi jaustųsi kaip namie.
Parką primenančiame sode yra kelios terasos, gultai, laužavietė, šiltnamis, gluosnių namelis, privati prieplauka. Taip pat galima išsinuomoti jūrines baidares.
Mūsų vizija – būti "Uragano akimi". Vieta, kur galite nusileisti savyje ir rasti ramybę, poilsį, džiaugsmą ir harmoniją, kol pasaulis ten šnypščia. Svečiai turėtų jausti, kad šią vietą valdo meilė žmonėms ir gamtai.
Kontaktinė informacija
(+45) 58 19 14 51
Rådmandsvej 23B, Skælskør, Denmark
Atsidarymo sezonas: Ištisus metus


Kur mus rasti: