Holberggaard, Gastronomy and Conference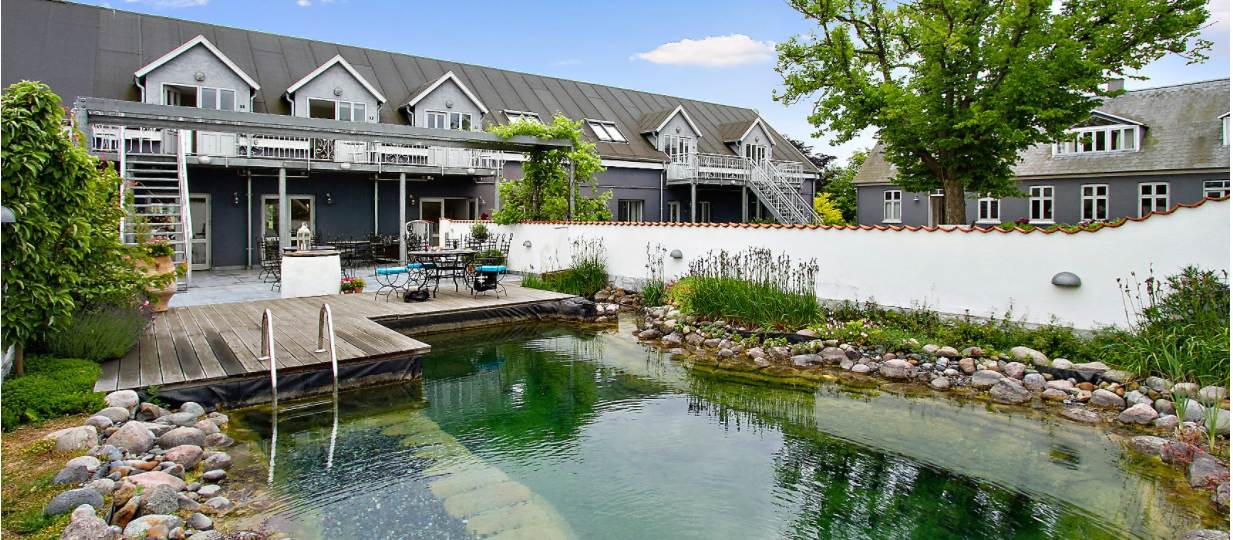 We hope you enjoyed your visit and we love to have your feedback. How well do the Holberggaard, Gastronomy and Conference deliver wellbeing to visitors?
Cancel
Holberggaard yra nedidelis vidinis kiemas, kuris buvo visiškai atnaujintas ir tapo viešbučiu ir konferencijų centru. Apylinkės puikiausiai įsivaizduojamos – didžiulis parkas su dviem ežerais ir nuostabios gamtos vaizdu. Ramus kaimo rojus.
Siūlome poilsiui skirtus apartamentus, kambarius ir seną akmeninį kotedžą. Kaip svečias čia galite visiškai atsipalaiduoti ir leisti tylai atnešti jums ramybę. Kaip sąmoningas pasirinkimas, kambariuose nėra televizorių. Vietoj to galite mėgautis mūsų laužu, natūraliu lauko baseinu, didžiuliu sodu ir pasivaikščioti pakrante.
Esame gerai žinomi dėl savo gastronomijos. Savo restorane stengiamės naudoti daugiausia vietinius ingredientus. Tačiau visos kitos savybės taip pat svarbios. Ir vizualinė išraiška. Mūsų misija yra, kad Holberggård patiekalai nudžiugintų mūsų svečius. Laimingi džiaugsmu - laimingi vienas kitu - laimingi gyvenimu.
Vis dažniau apgyvendiname ir organizuojame rekolekcijas, kurių tikslas – padėti žmonėms atsikratyti streso ir pasiekti pusiausvyrą bei harmoniją. Atitinkamai plėtojame savo patalpas. Pavyzdžiui, pastatėme pastoges aplink laužą, kur galite atsipalaiduoti ir tiesiog pabūti.
Esame aistringi tam, ką darome, ir padarysime viską dėl savo svečių. Mūsų tikslas – sulaukti labiausiai patenkintų ir laimingiausių Danijos svečių.
Tikimės jus pamatyti!
Kontaktinė informacija
(+45) 55 38 70 38
Strandgaardsvej 8, 4760 Vordingborg, Denmark
Atsidarymo sezonas: Ištisus metus

Kur mus rasti: