Møns Klint – UNESCO Dark Sky Park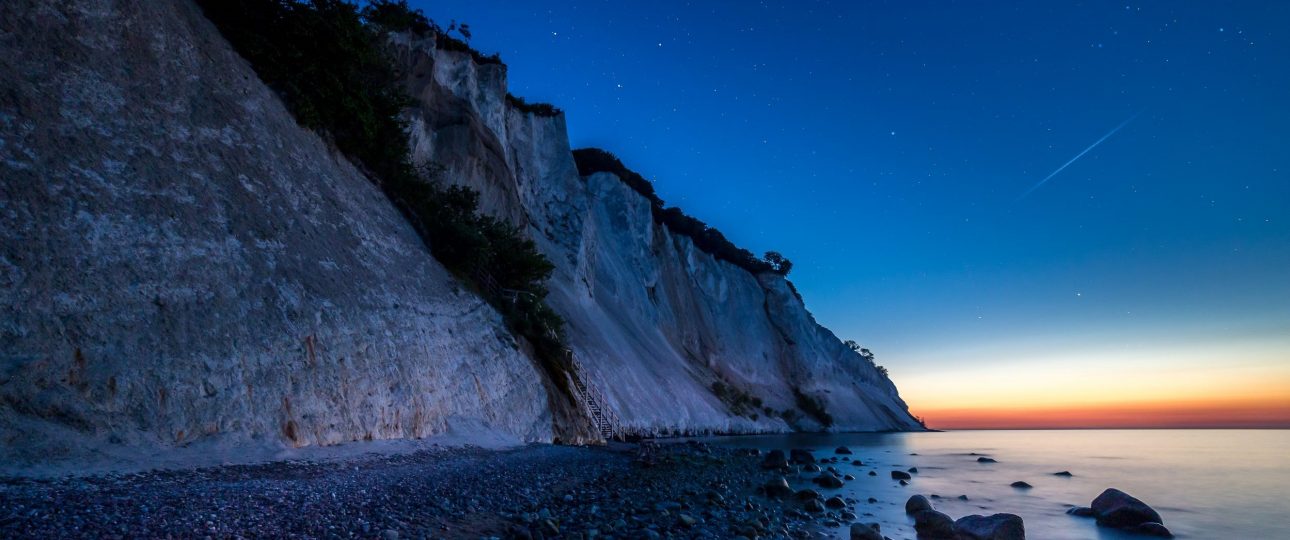 Just under two hours south of Copenhagen is one of Denmark's biggest and most surprising wonders, the cliffs of Møn (Møns Klint). The 70 million-year-old chalk cliffs are gentling crumbling into the Baltic Sea on the island of Møn, making the water beautifully clear and inviting.
You can experience Møns Klint by foot seeing the magnificent view from the path in the forest along the top of the cliffs. A very long staircase will take you down to sea level and the turquoise water. You can also experience the cliffs from the seaside. Sailing boats, kayaks, fishing trips... even diving and snorkelling. You can hire and try everything at Mons Klint. The GeoCenter will let you in on the fascinating story of how the country was created on a platform of chalk.
Mons Klint is also a UNESCO Biosphere Reserve and Scandinavia's first Dark Sky Park, along with nearby Nyord. This means it's officially one of the best places in Denmark to experience the majesty of the night sky. And it's not only the cliffs themselves that are free from light pollution and a place to watch shooting stars and galaxies pass by. Camp Møns Klint has transformed into an experience where you can truly sleep under the stars, including a Star Lounge where you can rest and contemplate how tiny and insignificant we all are…
Contact information
Stengårdsvej 8, 4791 Borre, Denmark
Opening season: All year, public routes and forests
Where we are at: