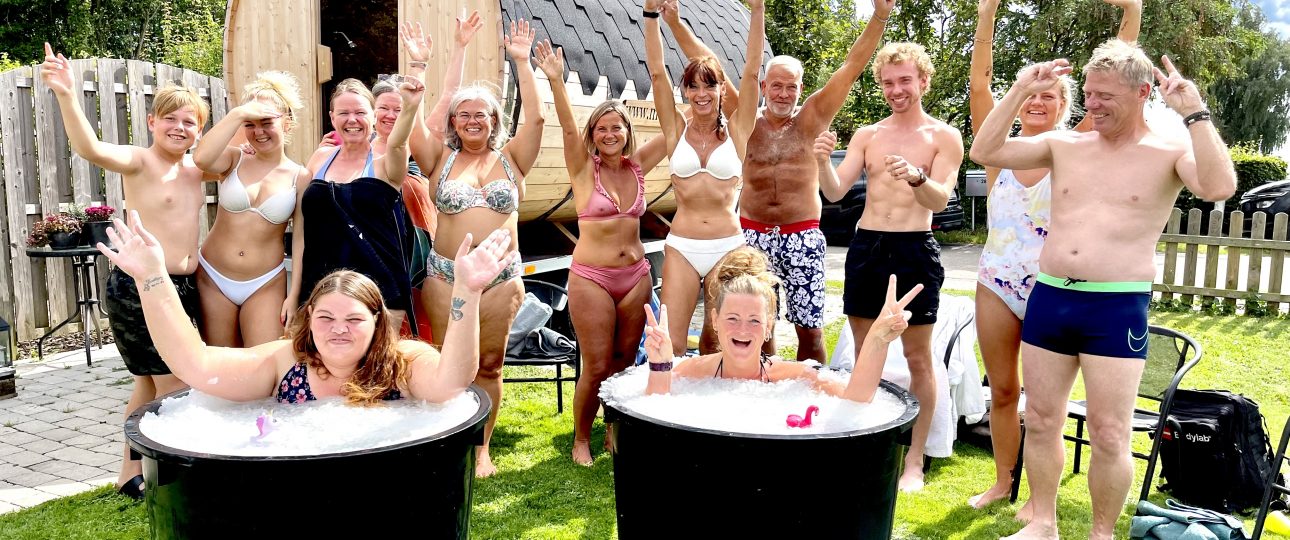 We hope you enjoyed your visit and we love to have your feedback. How well do the Mobil SaunaGus deliver wellbeing to visitors?
Cancel
"Mobil SaunaGus" rengia sveikatos ir sveikatingumo renginius, įskaitant pirtį, aromaterapiją, ledo vonią ir kvėpavimo pratimus. Mėgstame visas pirtis ir norime su jumis pasidalinti pirties darniuoju sveikatingumu bei nauda sveikatai.
Vienas populiariausių mūsų renginių – Viking-Gus, kuriame ledo vonia derinama su klasikine aromaterapija pirtyje. Supažindinsite su saunos ir ledo vonios nauda sveikatai. Mes jus vesime ir prižiūrėsime ledo maudynių metu, kurią rekomenduojame vienu metu iki dviejų minučių. Mes mokome jus, kaip jūsų kvėpavimas gali būti jūsų supergalia atlaikyti stresą dėl šalčio. Turime du reguliarius VikingeGus renginius per savaitę namuose, taip pat rengiame renginius Zelandijos ir Kopenhagos paplūdimiuose.
Esame įsikūrę pietinėje Sjælland pakrantėje Faxe Ladeplads mieste, šalia kurių yra vandenynas ir du gražūs miškai. Kai organizuojame renginius namuose, jie vyksta mūsų sode, o mūsų namuose yra persirengimo kambarys ir atsiveria gražus vaizdas į vandenyną.
Mobil Saunagus pagrindas yra mūsų aistra derinti sveikatą ir darnųjį sveikatingumą bei palaikyti optimalią žmonių sveikatą tiek fiziškai, tiek protiškai.
Mūsų misija yra dalytis gerai dokumentuotomis žiniomis apie galingą šilumos (sauna), šalčio (ledo vonia) ir kvėpavimo naudą sveikatai ir leisti žmonėms patirti šiuos galingus įrankius savo kūnu, protu ir siela. Mūsų prioritetas yra suteikti savo svečiams nuotaiką, teigiamą ir saugią patirtį.
Su meile, Flora ir Henrikas
Kontaktinė informacija
(+45) 20114484
Klintevej 23, 4654 Faxe Ladeplads, Denmark
Atsidarymo sezonas: Ištisus metus

Kur mus rasti: