Anahata Yoga Retreat Center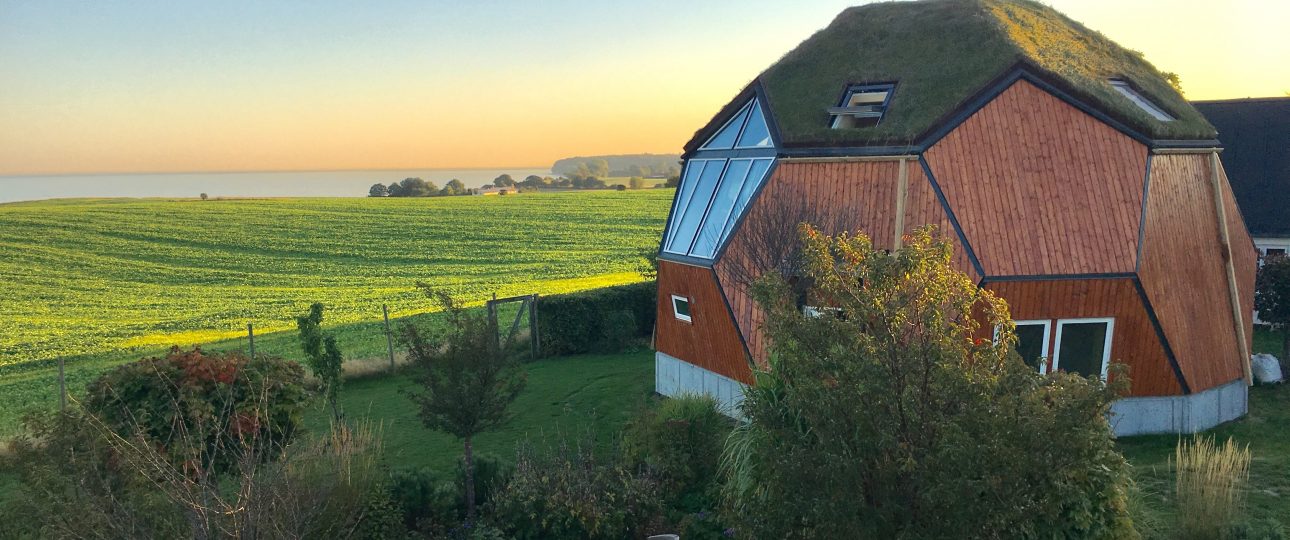 We hope you enjoyed your visit and we love to have your feedback. How well do the Anahata Yoga Retreat Center deliver wellbeing to visitors?
Cancel
Gaivus jūros oras... švelnus banglenčių garsas... saulė terasoje, laivai horizonte ir daugybė žvaigždžių, užplūstant tamsai. Mes gyvename ir turime savo jogos centrą gražiame sename kaimo name ir naujai pastatytame kupole Møn saloje. Tai labai tyli ir rami vieta, apsupta laukų ir su panoraminiu vaizdu į jūrą. Čia galite dalyvauti rekolekcijose arba išsinuomoti kambarį vienai ar daugiau naktų.
Siūlome rekolekcijas tikrai nuostabioje aplinkoje su daugybe gamtos ir galimybių atsinaujinti. Mūsų jogos centre yra 11 dviviečių/vienviečių kambarių, didelis, jaukus jogos kambarys Kupole, pirtis prie jūros, daug jaukių kampelių sode ir svetainė bei panoraminis vaizdas. Už 400 metrų yra smėlio paplūdimys, o netoliese – nuotykių kupinas miškas.
Siūlome kursus ir rekolekcijas su skirtingais požiūriais ir metodais: Hatha joga, Atma Kriya joga, meditacija, mantrų dainavimas, garso gydymas, detoksikacija, žolelių medicina ir kiti veiksmingi gydymo, pusiausvyros ir dvasinio tobulėjimo metodai.
Maistas yra 100% ekologiškas, juose visiškai vengiama kviečių, pieno produktų ir cukraus. Kiek įmanoma perkame iš smulkių vietinių daržovių augintojų, kurie augina širdimi ir protu. O mūsų pačių žolelių ir daržovių sodas sparčiai vystosi.
Ateikite ir pasisemkite naujo įkvėpimo bei gyvenimo džiaugsmo gyvoje ir džiaugsmingoje jogos tradicijoje. Maloniai laukiami visi – taip pat ir tik ieškantys nakvynės vienai ar kelioms naktims. Pusryčius ir vakarienę patiekiame pagal poreikį.
Kontaktinė informacija
(+45) 25 60 88 57
Rytsebækvej 17, Stege, Denmark
Atsidarymo sezonas: Ištisus metus


Kur mus rasti: