Skjoldungestien – The Skjoldunge Path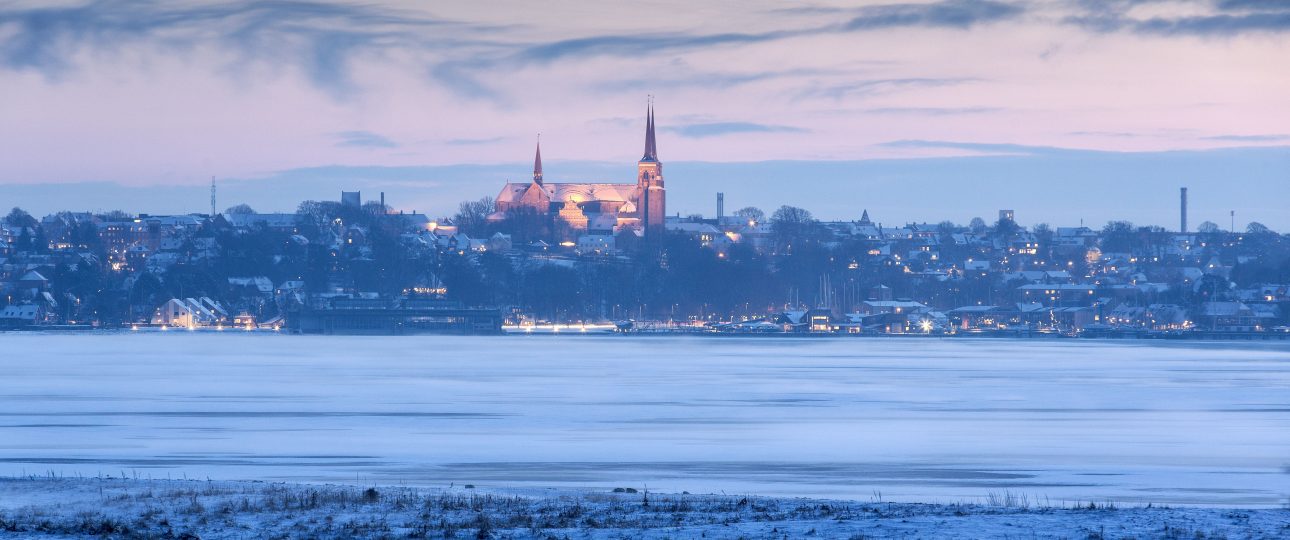 Discover Denmarks historic past as you walk through a wide range of ancient monuments like burial mounds, stone ships and protected manor estates, as well as exciting museums such as the Viking Ship Museum, Lejre Museum and Sagnlandet Lejre, where you can experience the old Scandinavian culture and craftsmanship from the Stone Age to Viking Age and early Medieval periods.
The Skjoldunge Path is a 40 km hiking trail that winds in and out through a historic landscape of forests, along lakes, streams and fjord and past several important excursion destinations in the National Park of Skjoldungernes Land.
"Skjoldungestien" ends - or starts - very beautifully at the legendary Roskilde Cathedral, a UNESCO World Heritage site which has played a central role in Danish history since the Middle Ages. The Cathedral tells the story of the architectural development in Danish church building through 1000 years with the royal chapels that holds the tombs of 40 kings and queens. Even today, Roskilde is still a key point for pilgrims traveling between Europe and Scandinavia, as the Cathedral is a key point on the approximately 1000 km of pilgrimage paths marked by the Danish Santiago Pilgrims in Denmark.
Contact information
Domkirkepladsen 3, 4000 Roskilde, Denmark
Opening season: All year, public routes and forests
Where we are at: