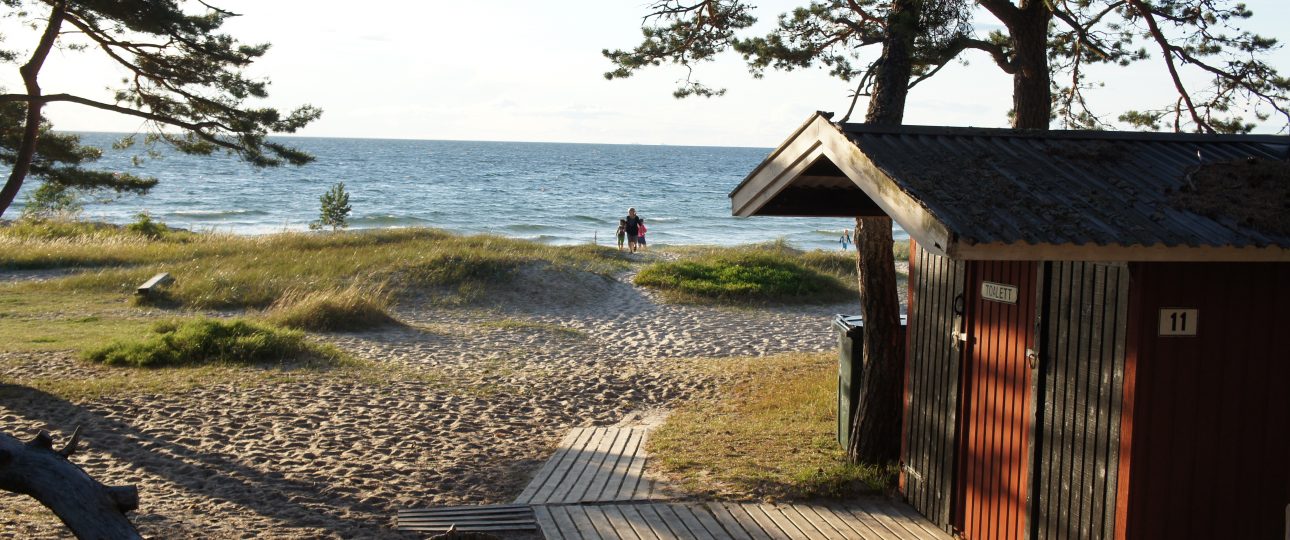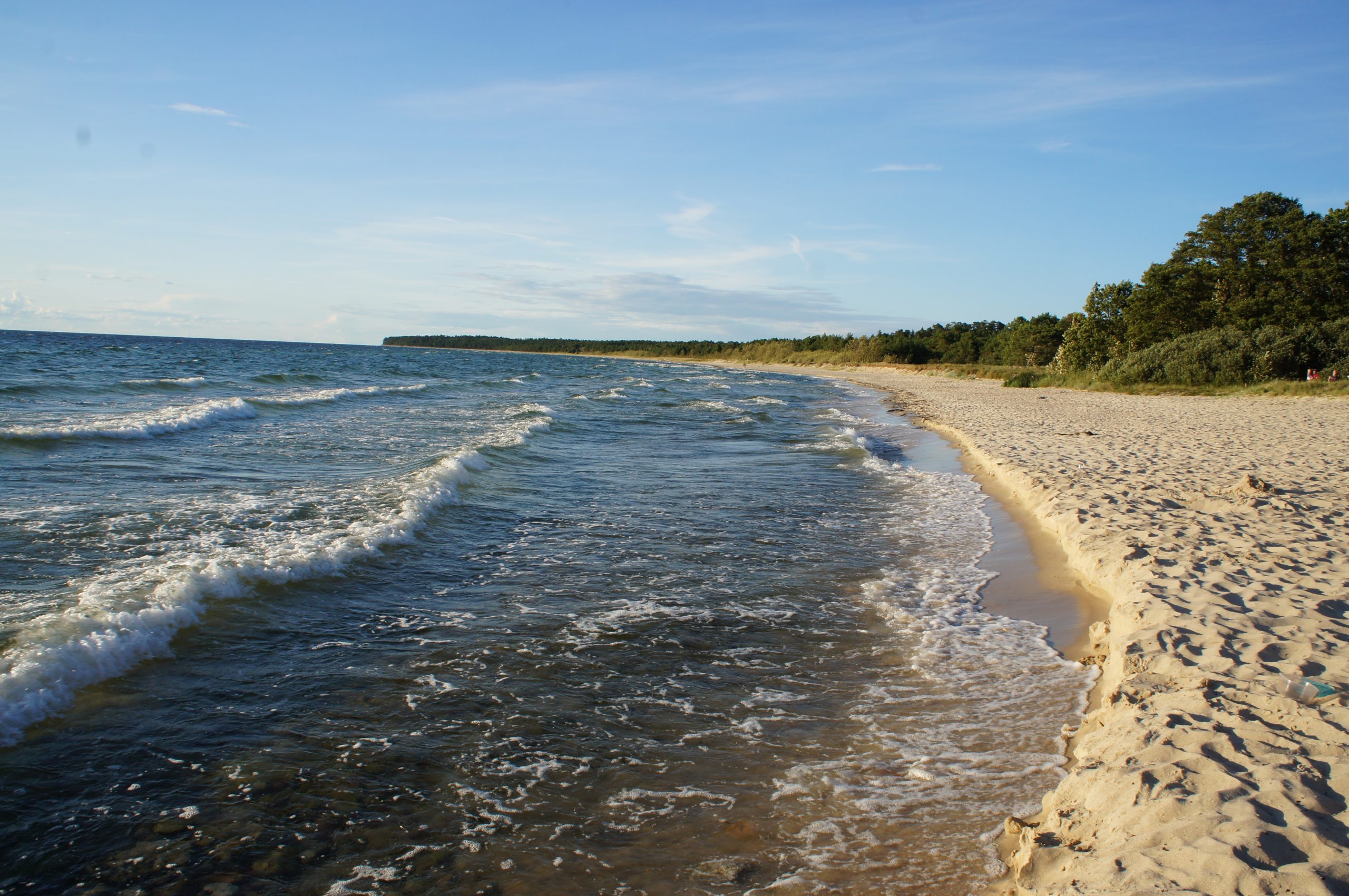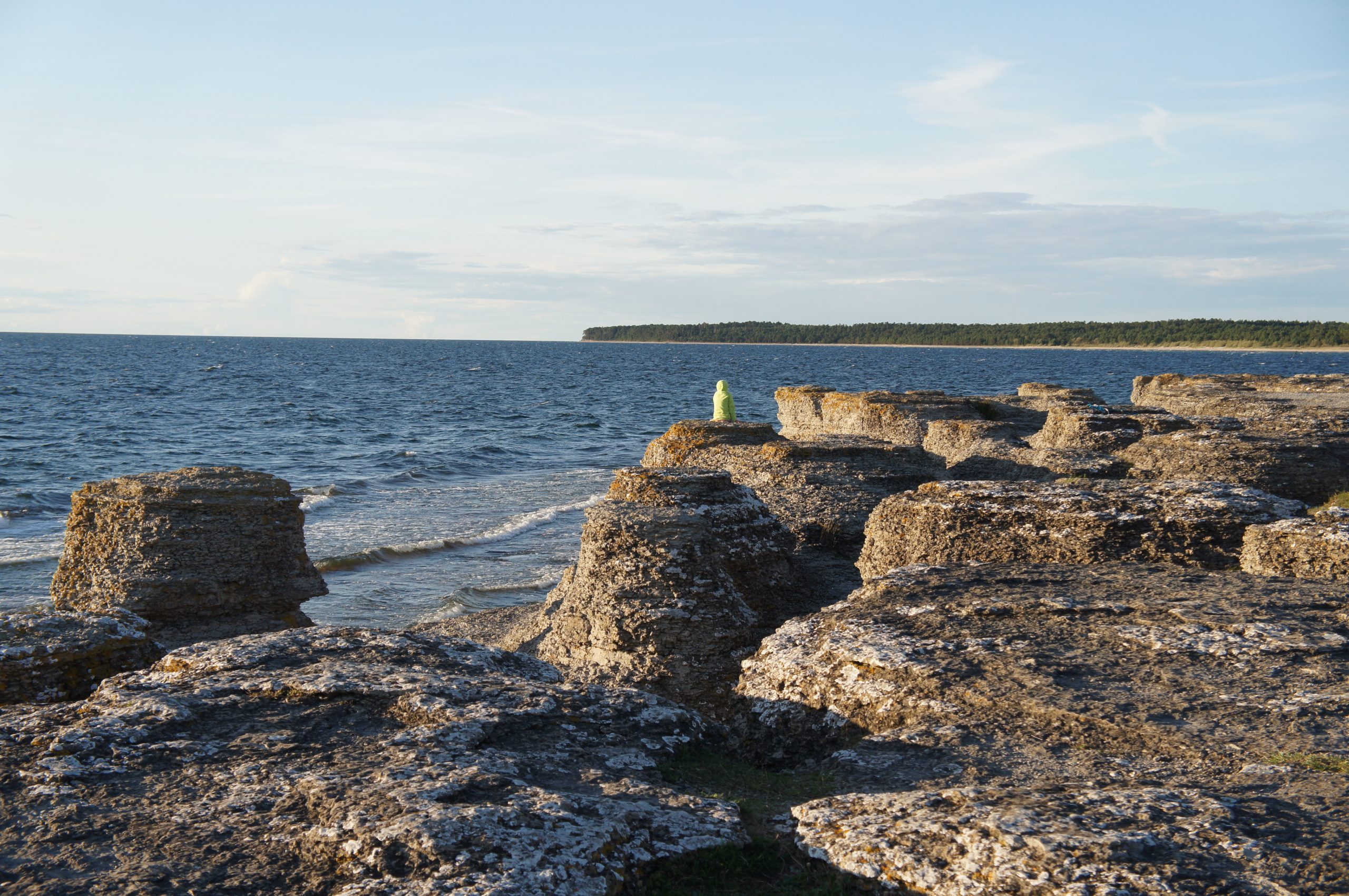 Byrum-Sandvik, is located on the west side of Öland between Löttorp and Böda, and has historically been important as a meeting place for the locals. Byrum-Sandvik is a unique beach, cozy and yet wild at the same time. The beach is long and composed of fine sand lined by shallow waters. Sea bottom is sandy with an increasing share of gravel and cobbles towards the north. Grassy sand dunes and pine trees line the beach. From this beach, you have a wonderful view of the mystical island Blå Jungfrun (Blue Maiden).
In the forest inside the beach, there is a pine-covered flying sand area. In the area, which is a nature reserve, you can find insects such as ant lions and plants such as the protected martorn. South of the beach you can visit the Byrum's raukar, unique and peculiar limestone formations carved out of the bedrock by the sea's constant wave movements. There are about a hundred raukar along a 600-meter long beach strip that creat parts of the coastal landscape. The tallest rauk reach 4 meters in height. Byrums Raukar is a protected natural monument. Raukar occurs only on the Swedish Baltic islands Öland and Gotland. While at the site you have a good chance to find fossils in the limestone. Please note: It is prohibited to remove fossils from the rauks or collect loose fossils from the ground.
There are two parking spots at Byrym-Sanvik so if the first one is full just continue a little bit further on the road. This bathing place is classified as an EU bath.
Contact information
0485-880 00
BYRUMS STRANDVÄG, 387 73 Löttorp
Opening season: All year around
Where we are at: