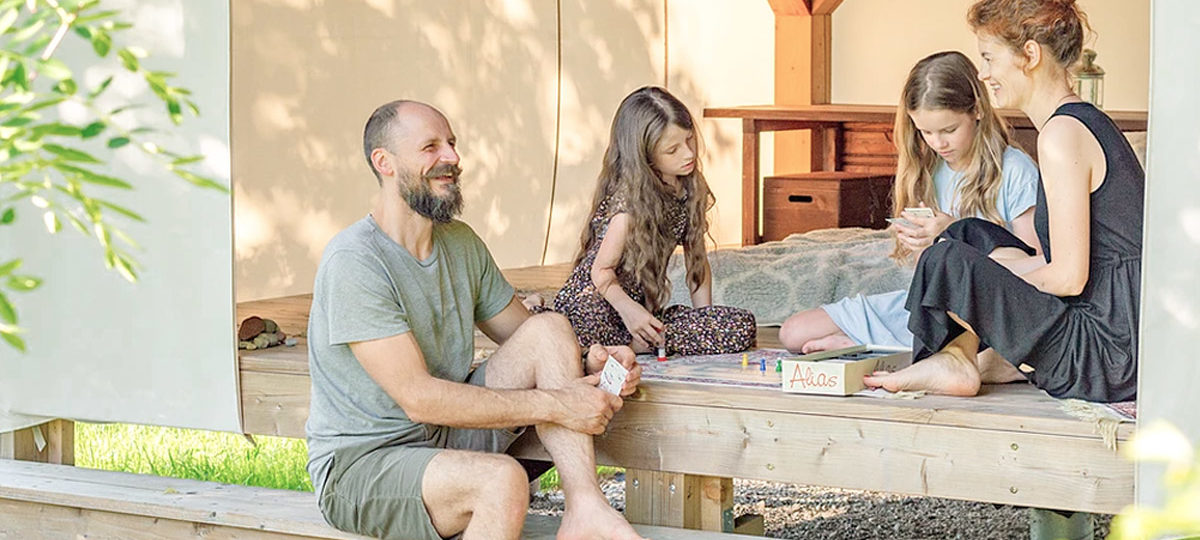 Autor zdjęcia Matas Mendelis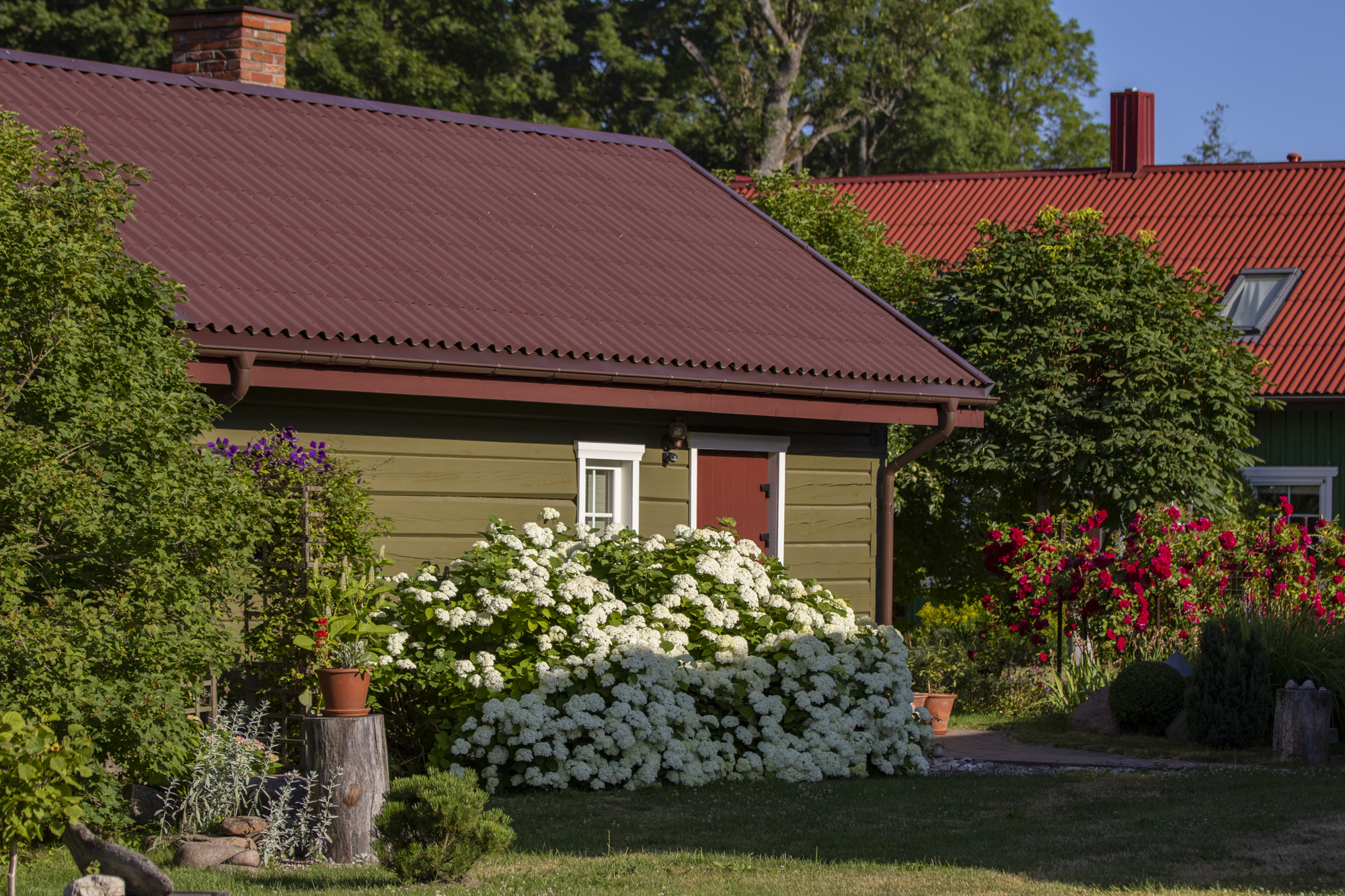 Autor zdjęcia Matas Mendelis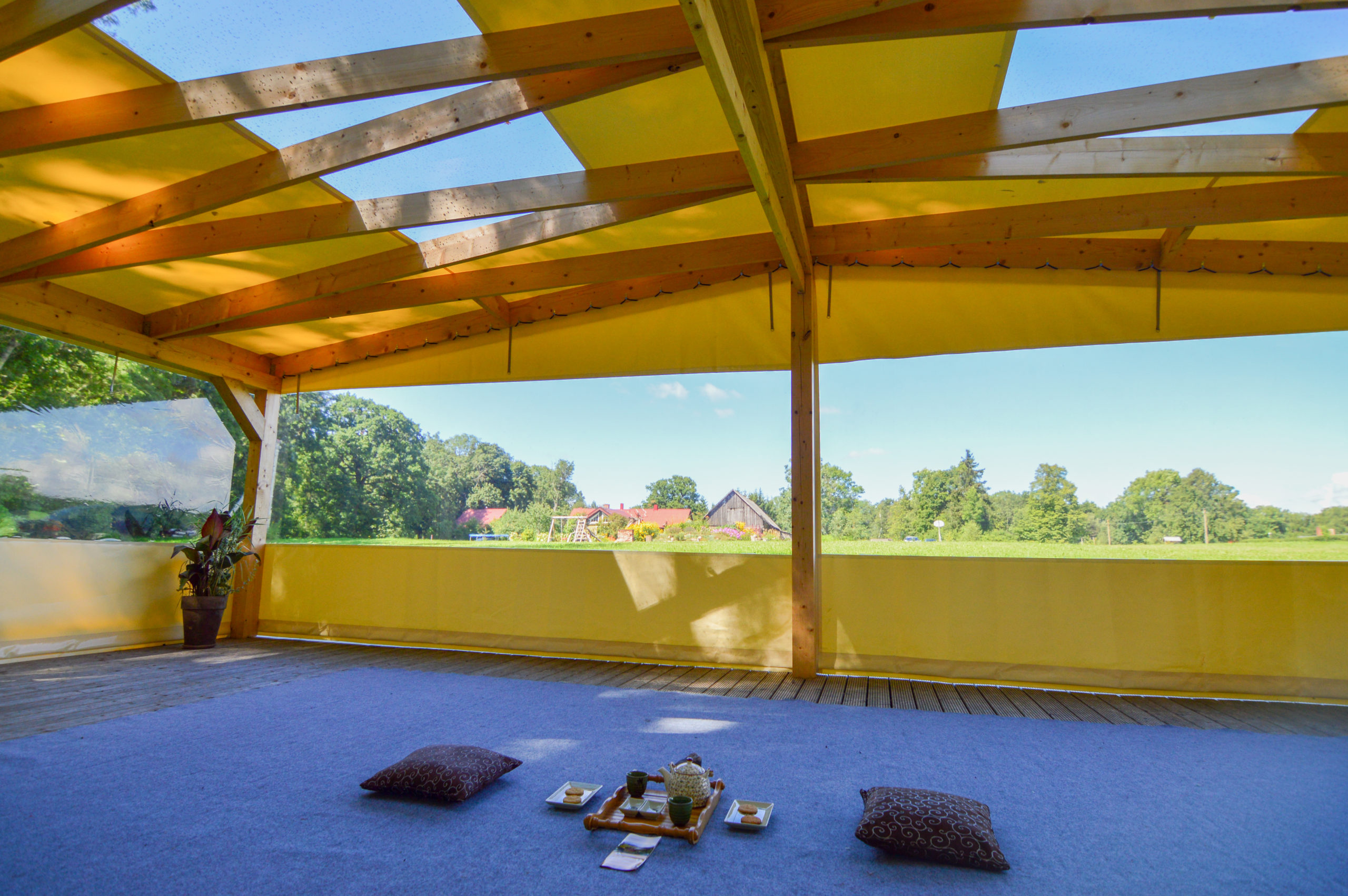 Autor zdjęcia Matas Mendelis
We hope you enjoyed your visit and we love to have your feedback. How well do the Karkelbeck No. 409 deliver wellbeing to visitors?
Cancelm
Karkelbeck nr 409 to luksusowy camping (glamping) i pensjonat położony w lesie, z dala od hałasu. Spokój, połączony z widokiem na morze, litewska łąka pełna kwitnących dzikich kwiatów, stary dąb i las, w którym może odbywać się leśna terapia (np. forest bathing – kąpiel leśna), ścieżka prowadząca w dół do morza, bałtyckie fale i piasek, lecznicza błękitna glinka, usługi wellness, a nawet edukacja jak uprawiać aktywny wypoczynek w ciągu dnia i jak przytulnie i komfortowo odpoczywać wieczorem to tylko niektóre z tutejszych atrakcji
"Karkelbeck No. The 409 "homestead is located on the shore of the Baltic Sea, next to the Dutch Cap Cliff. Karkelbeck No. 409 camping and guest house invites holidaymakers to relax by the sea. Exclusive location, yoga classes, herbs, amber therapy, lectures, fresh vegetarian food, lovely Teddy bears filled with amber, forest therapy, other paths, walking along the coast, gathering herbs or amber; swiming in the sea are excellent activities that brings better feeling and health. The homestead offers pre-ordered therapies for groups, families and one person: amber and sound therapy with sounding bowls; dance movement and sound therapy; fractal drawing; collection of herbs (depending on the season). Massages: amber, Ayurvedic, acupuncture, Japanese Shiatsu, woody sticks.
As the glamping is located in the protected area, it's structures, buildings, material and heating is absolutely sustainable.
The Karkelbeck No 409 homestead is large and has its own philosophy and history. The glamping includes the Royal Amber Workshop with private terrace and meadow and the Old Karkelbeck School with private meadow and fountain views, spacious and luxurious camping close by nature that limits the number of guests, and the educational pavilion with its surrounding area without intoxicants in any form.
Informacje kontaktowe
+370 46 446990
R32C+M7 Karklė
Otwarcie w sezonie: May -September, but can be the whole year



Gdzie jesteśmy: