Anahata Yoga Retreat Center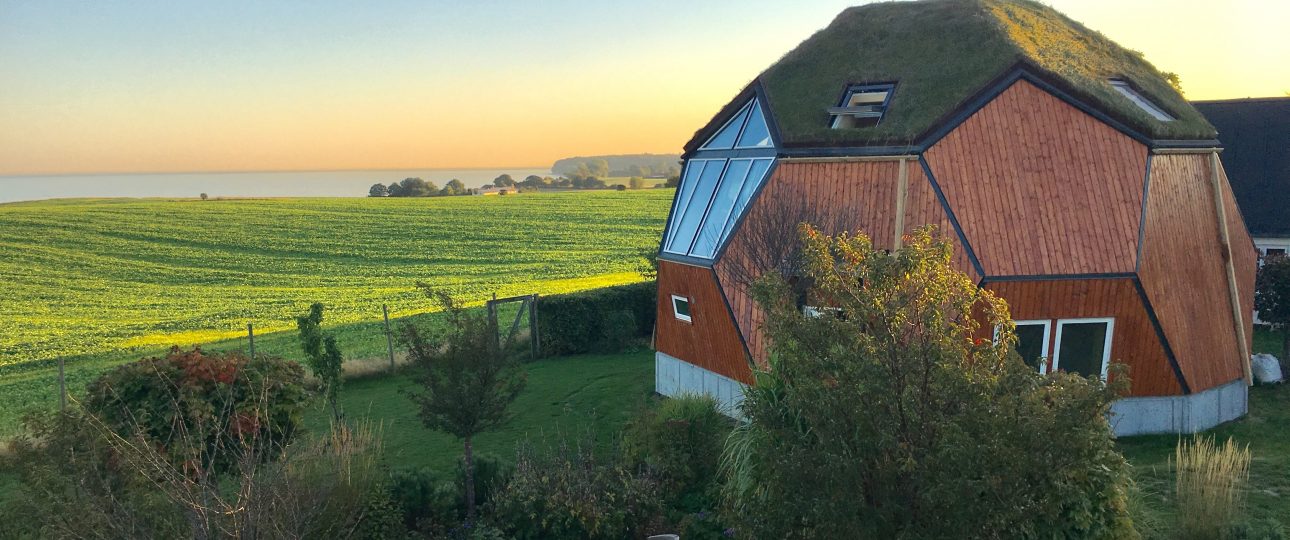 We hope you enjoyed your visit and we love to have your feedback. How well do the Anahata Yoga Retreat Center deliver wellbeing to visitors?
Cancel
Den Friska havsluften ... det milda ljudet av vågorna ... solen på terrassen, fartygen vid horisonten och myriader av stjärnor när mörkret faller. Vi bor och har vårt yogacenter i ett vackert gammalt hus på landet och i en nybyggd kupol på ön Møn. Det är en mycket lugn och fridfull plats, omgiven av åkrar och med panoramautsikt över havet. Här kan du delta i retreater eller hyra ett rum för en eller flera nätter.
Vi erbjuder retreater i en verkligen underbar miljö med mycket natur och fina möjligheter till återhämtning. Vårt yogacenter har elva rum med boende för en eller två och ett stort trevligt yogarum i kupolen. Vi har en bastu vid havet och många små, mysiga platser och ombonade rum i både trädgården och i vardagsrummet som dessutom erbjuder en fantastisk panoramautsikt. I närheten, ca 400 meter bort finns sandstrand och en äventyrlig skog som sträcker sig längs kusten.
Vi erbjuder kurser och retreater med olika utgångslägen och metoder: Hatha yoga, Atma Kriya yoga, meditation, mantrasång, sound healing, detox, örtmedicin och andra effektiva metoder för healing, balans och spirituell utveckling.
Måltiderna är 100% ekologiska och vi undviker helt vete, mejeriprodukter och socker. Vi köper så mycket som möjligt från små lokala grönsaksodlare som odlar med hjärta och sinne. Även vår egen ört- och grönsaksträdgård utvecklas raskt.
Besök oss och finn ny inspiration och glädje i livet i en levande och glädjerik yogatradition. Alla är varmt välkomna – även om du enbart söker efter ett boende för en eller flera nätter. Vi serverar frukost och middag om du så önskar.
Kontaktinformation
(+45) 25 60 88 57
Rytsebækvej 17, Stege, Denmark
Säsong: Året om


Här är vi nu: