Illustrating Wellbeing

Learn more!
Download the pdf "How to promote wellbeing tourism" to learn more and receive tips on how to become a Wellbeing host.
Activities
Wellbeing activities are those that are sustainable and support the wellbeing of body, mind and soul for your guests as well as for you and the surrounding community. Photos that illustrate these activities communicate that they can be carried out in harmony, alone, together with others, or with you as the host.

Wellbeing photos can show enjoyable experiences, calm and nourishing activities and positive interaction. They can show joy, connection and relaxation. They can also show physical activities carried out in beautiful spaces, or in cosy environments.
Companies & hosts
You as a wellbeing host can let your photos communicate your care for the natural environment, your customers, staff and the surrounding community. Your photos should reflect the honesty in your business and your sustainable actions. Communicate all the good things you do in your photos. Show your customers how you interact, collaborate and co-create with others. Show your love and passion for what you do.

Offers, products & services
If you share our values of wellbeing, you may become a Home of Wellbeing. If you are for example a tourism agency, a restaurant, a hotel, a spa, a yoga-studio, or a seasonal small business; If you care about the environment; If you work towards a prosperous local community and think about how to contribute to the wellbeing of others – then you may become part of the brand, Home of Wellbeing. Together we can make a difference.
Profile Image Style
A profiling image style is a visual language that gives your potential customers the right feelings and connection to what you aim to communicate. Photos are one of the strongest tools in marketing, they communicate many words. That is why it is good to be aware of what message you send with your photos. Your visual language should also differentiate you from other actors and other types of tourism.
On the following pages you will find some examples of aspects that are good to keep in mind when you want to communicate the feeling of wellbeing in your offers. Get inspired by our guidelines for motifs, composition, and colours. They can assist you in conveying calmness, honesty, warmth, and equality and help you visually connect yourself to the concept of wellbeing tourism.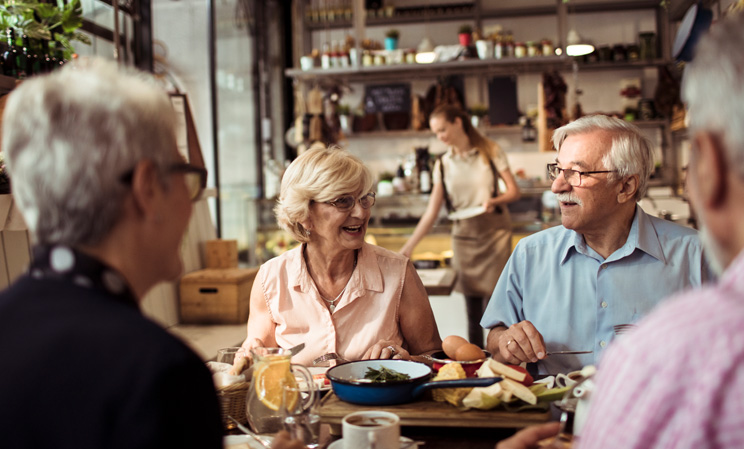 Written & Verbal Communication
Words are powerful. Your words affect those who read your text or listen to what you are saying. They create thoughts and feelings in others. Your words and phrases inform but they also affect people's focus and mood. Using positive words brings focus to what is positive and stimulates positive feelings. Negative words will bring focus to what is negative. By bringing attention to what is positive you nourish what is pleasant and good. It will add to the wellbeing of others – and of yourself.
When communicating to your potential customers, the wellbeing tourist target groups, you can use the wellbeing hosting values as a guideline and express that you are: aware, honest, kind, caring, and joyful. This will convey an impression of you and your business as being and providing wellbeing, and it will support your mission to attract visitors, collaboration partners and customers.
Let your communication tell a story about the offer you want to sell, and also about the wellbeing dimension of your services and products. How they improve wellbeing for body, mind, and soul and how they support a sustainable and flourishing natural environment and community.
It could be the story about the inspiring collaboration between partners behind your offer; how the ingredients are locally and sustainably sourced; or how your offer affects the pleasure and health of body and mind.
Presenting different wellbeing aspects will put your product in a larger and positive context. It makes a statement that you care – and that the customer supports a positive mission of bringing wellbeing to people and planet by buying your product.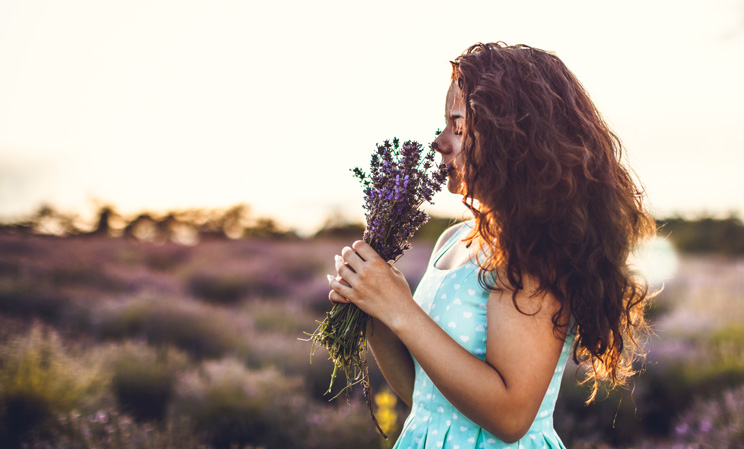 Communicating online
Guidelines for creating posts
In general, use words and images that illustrate what you want to create more of and promote: your offers, sustainability engagements, positive feelings, plant-based food, clean transportation, compassion, co-creation, local products etc. To familiarize yourself with the concept of wellbeing, that these recommendations are based on, you can read the booklet Introducing wellbeing tourism.

Guidelines for using hashtags
A hashtag is a word or keyword phrase preceded by a hash (#). It is used in social media posts to help your target group and those who may be interested in your topic to be able to find it when they search for a keyword or a particular hashtag. It helps to draw attention to your posts and encourage interaction. When using a phrase as a hashtag, you spell it out without spaces, such as #wellbeingtourism. It can include numbers but not symbols or punctuation. The wellbeing tourism initiative, Wellbeing International, has selected hashtags which will direct people that are interested in wellbeing and wellbeing tourism topics to find your posts. You can find them in the booklet How to promote wellbeing tourism and read more about how to communicate in line with wellbeing. The hashtags will help you increase influence and attract new followers, and by using them you also support spreading the wellbeing concept.

Website for wellbeing tourism
This website wellbeingtourism.com promotes wellbeing tourism around the southern Baltic Sea, in the coastal regions of Sweden, Denmark, Germany, Poland and Lithuania. As a tourism business or otherwise a provider of products and services for wellbeing tourists you can join the brand Home of Wellbeing and be promoted on the website.