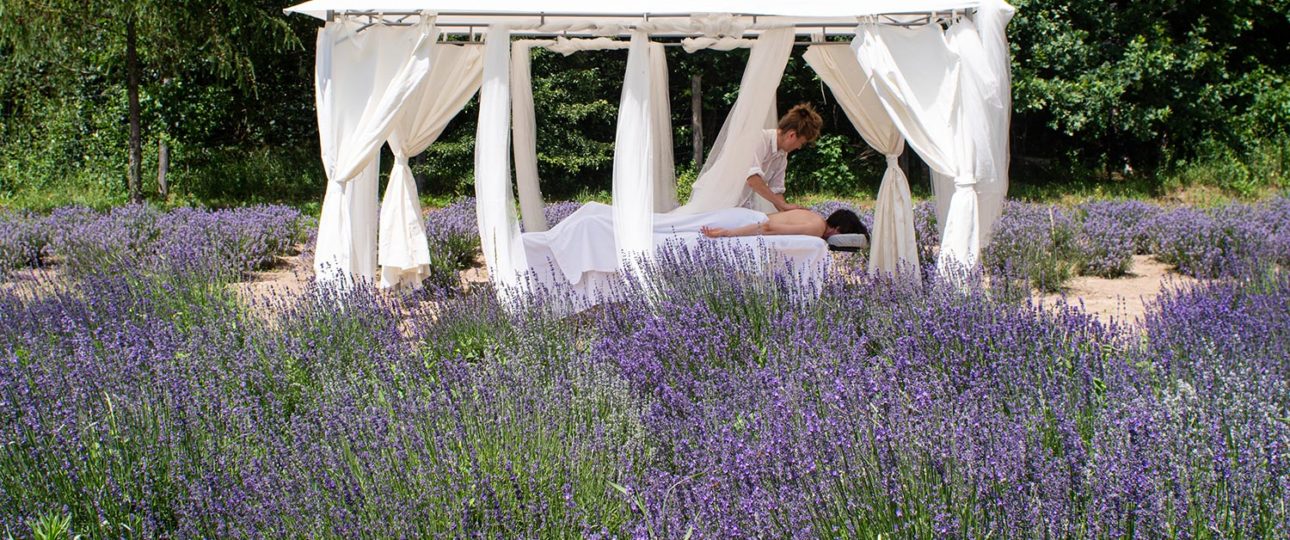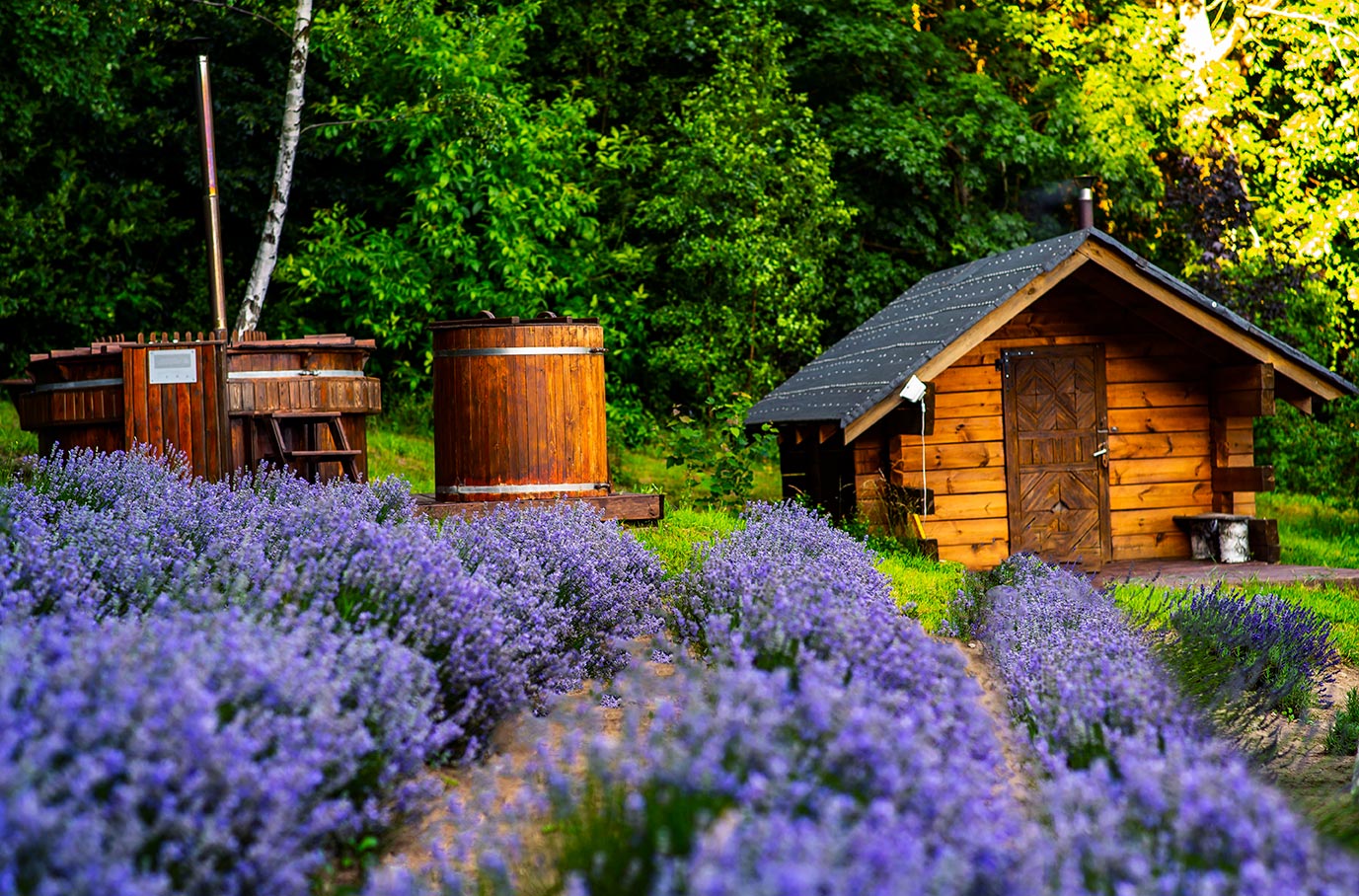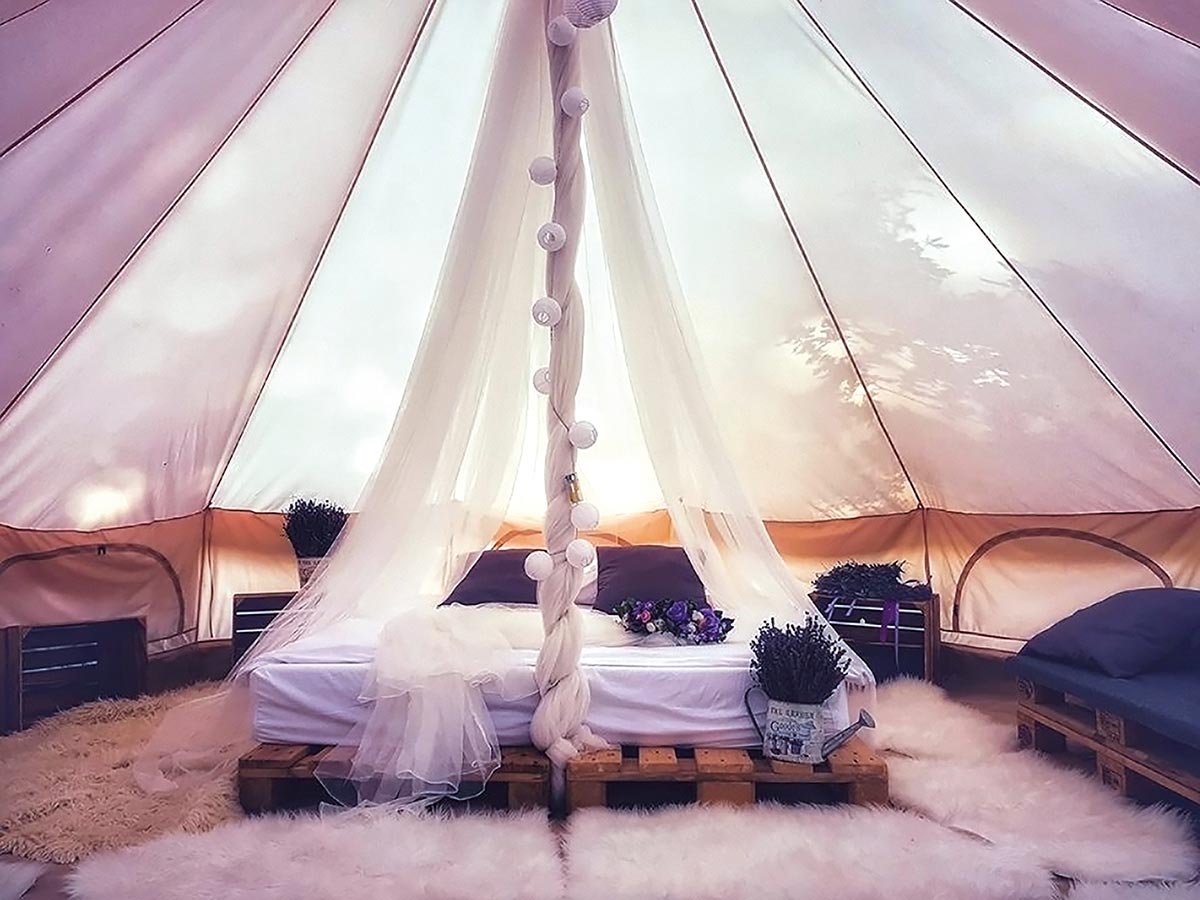 Visa alla bilder
X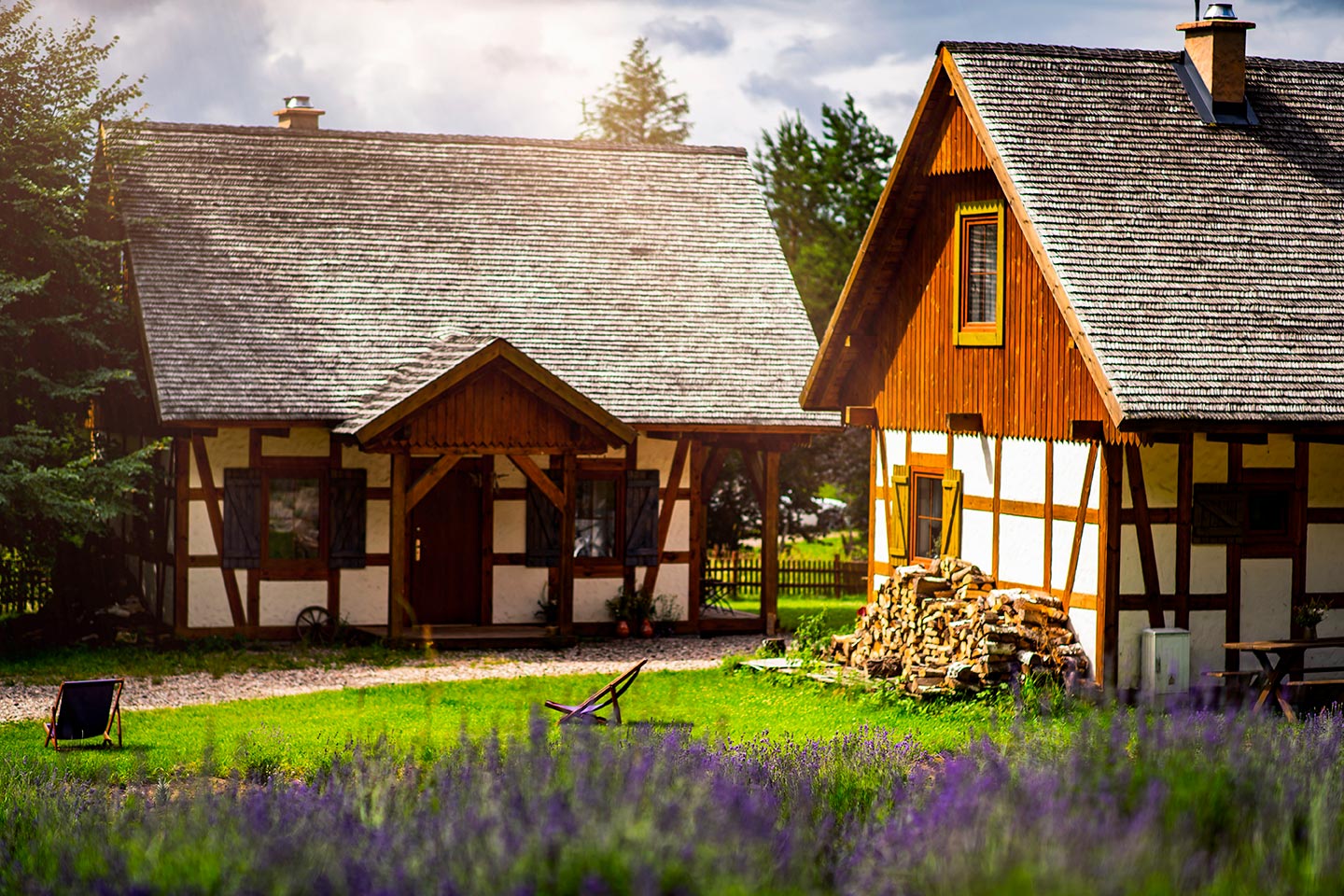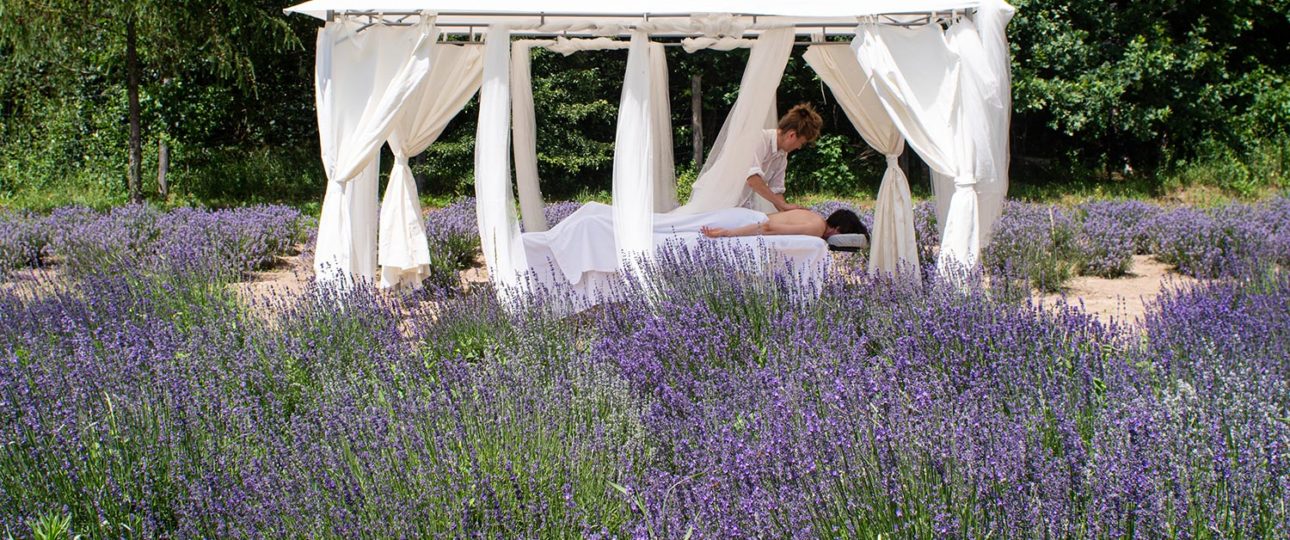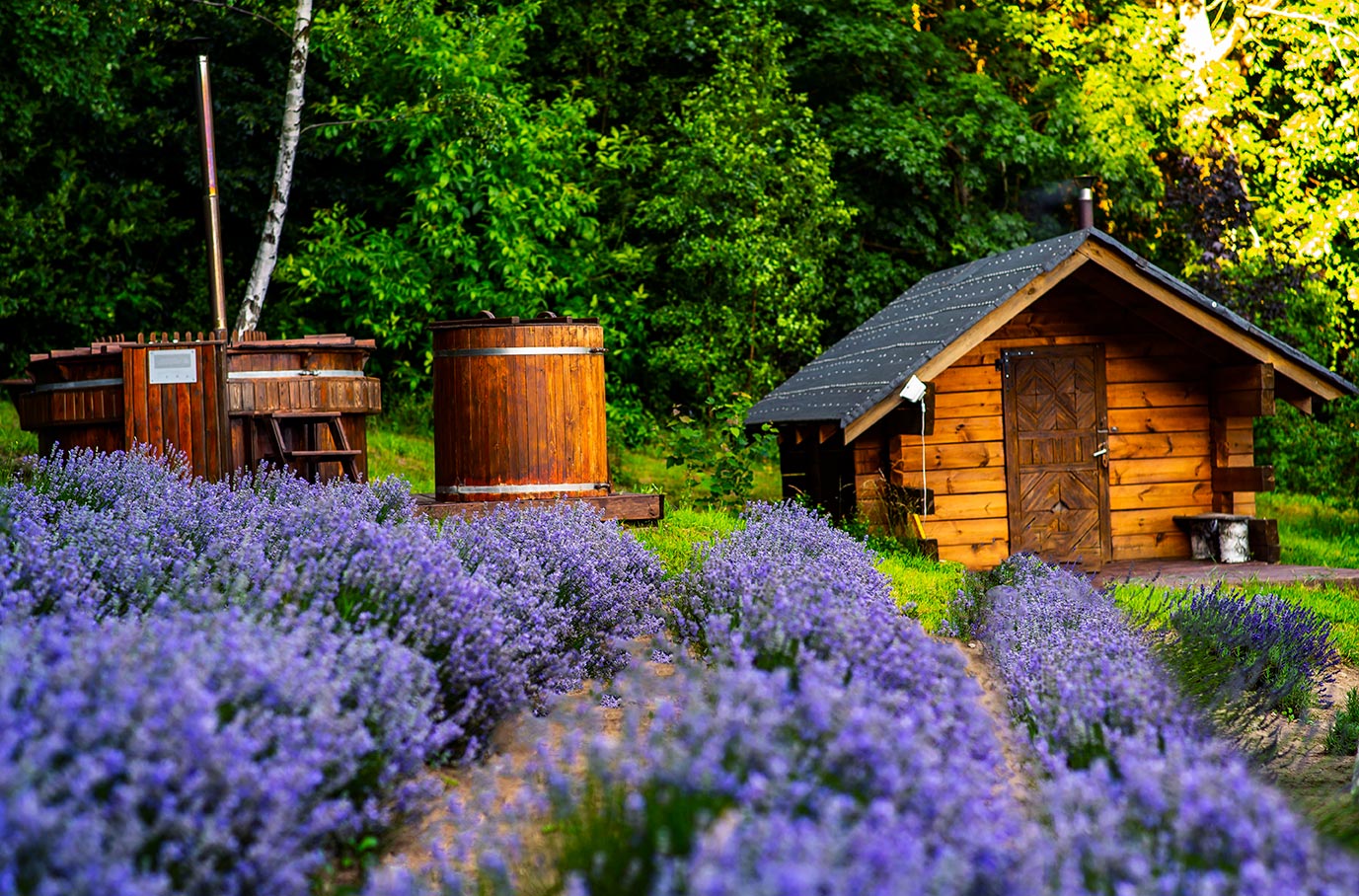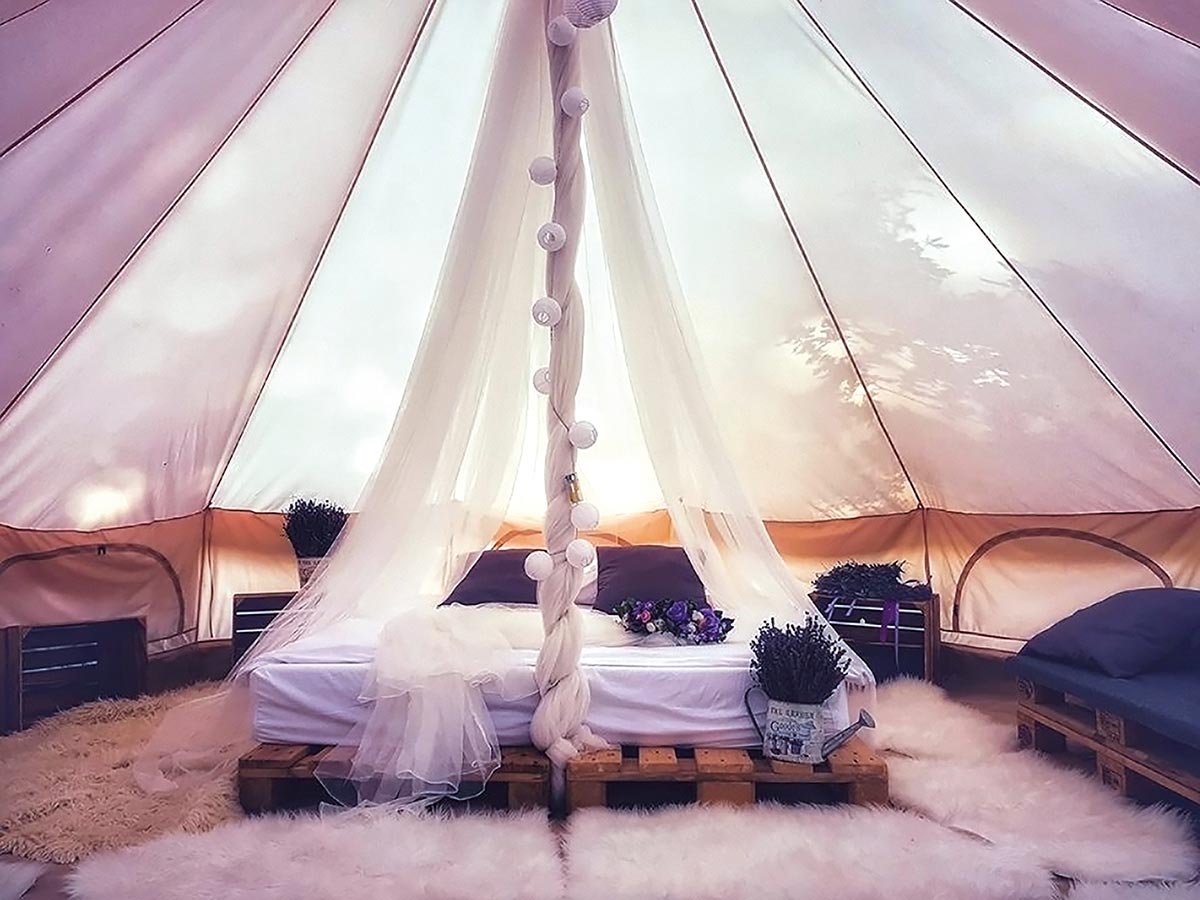 We hope you enjoyed your visit and we love to have your feedback. How well do the Lawendowa Osada deliver wellbeing to visitors?
Cancel
Upplev och bo på en lavendelgård! Hos oss på Lawendowa Osada bor du i glampingtält eller i rustika nybyggda, lantliga stugor mellan väldoftande lavendelfält. Här bor du enkelt och avskalat i en tyst och lugn miljö där du kan njuta av naturen och bada i ett färgsprakande hav av lila. Vår gård ligger i ett naturskönt område, omgiven av en vacker gammal bokskog. Hos oss kan du finna lugnet, komma till ro och slappna av. Här får du möjligheten att knyta an till ditt inre jag, finna glädje, inre skönhet och få din själ och din kropp att blomstra.
På Lawendowa Osada erbjuder vi dig skräddarsydda behandlingar i vårt lavendel wellness-spa, retreats samt olika workshops där du lär dig att tillverka din egen, naturliga kosmetika. Bjud med dina vänner eller överraska din familj. Delta i vår smakverkstad och upplev mat som förädlats med örter och lavendel. Efter provsmakningen kan du avnjuta en god och vällagad meny med rätter som tar med dig på en smakresa genom Toscana eller Balkan.
Passa på att ta en titt i vår gårdsbutik och handla med dig väldoftande oljor, krämer och andra härliga lavendelprodukter, framställda med omtanke och stor passion för det lokala. Vi värnar om seder och bruk och är måna om att ta vara på gammal kunskap och traditioner om hur man kan använda lavendelns goda egenskaper för att bidra till välmående. Vi delar gärna med oss av vår passion och våra kunskaper om hur den kan bidra till härliga upplevelser för din kropp och alla dina sinnen.
Hos oss finner du många möjligheter för att varva ned och komma närmare din själ. Koppla loss dig från omvärlden, dyk ned i vår pool, kom till ro i saltgrottan eller låt dig överväldigas av den glittrande natthimmeln i vårt lilla observatorium. Hur du än väljer att koppla av finns vi där för dig. Som gäst vägleder vi dig gärna för att din vistelse hos oss ska bli så återhämtsam som möjligt.
Kontaktinformation
Młyńska 6A, Przywidz, Poland
Säsong: Året om



Här är vi nu: