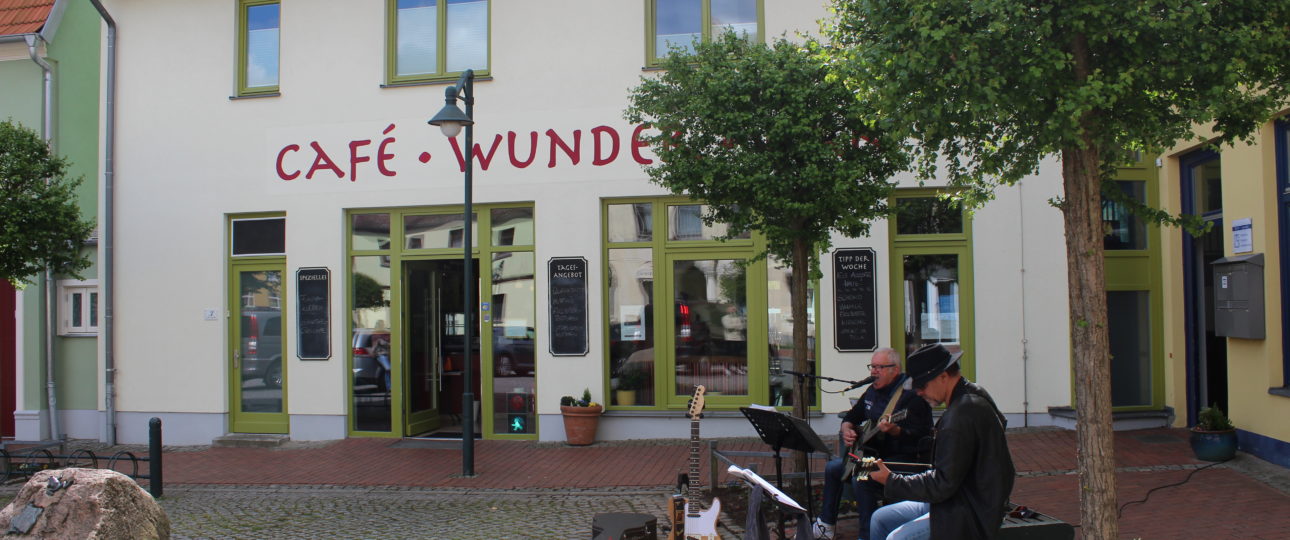 Foto av Café Wunder Bar, Jürgen Groth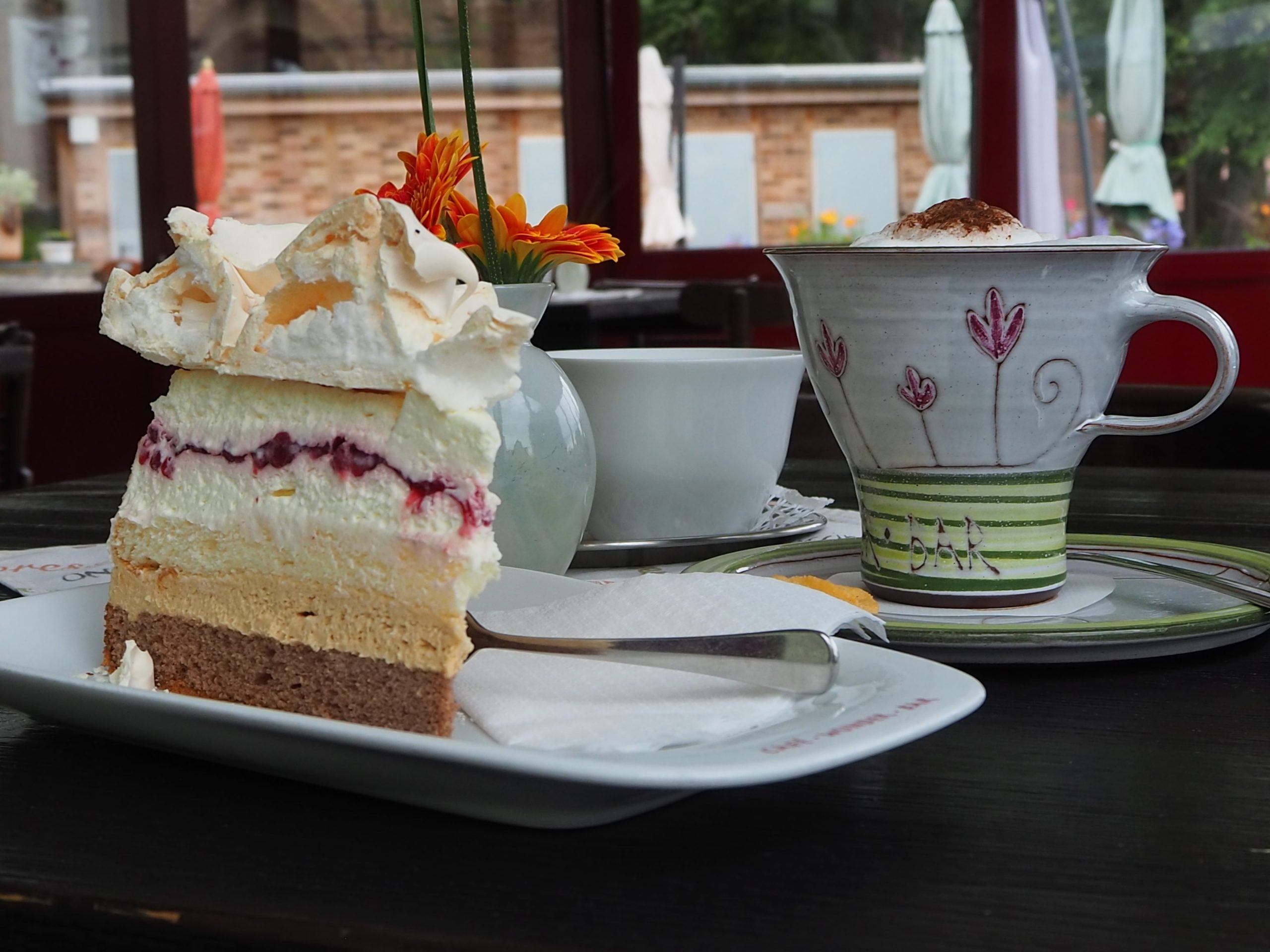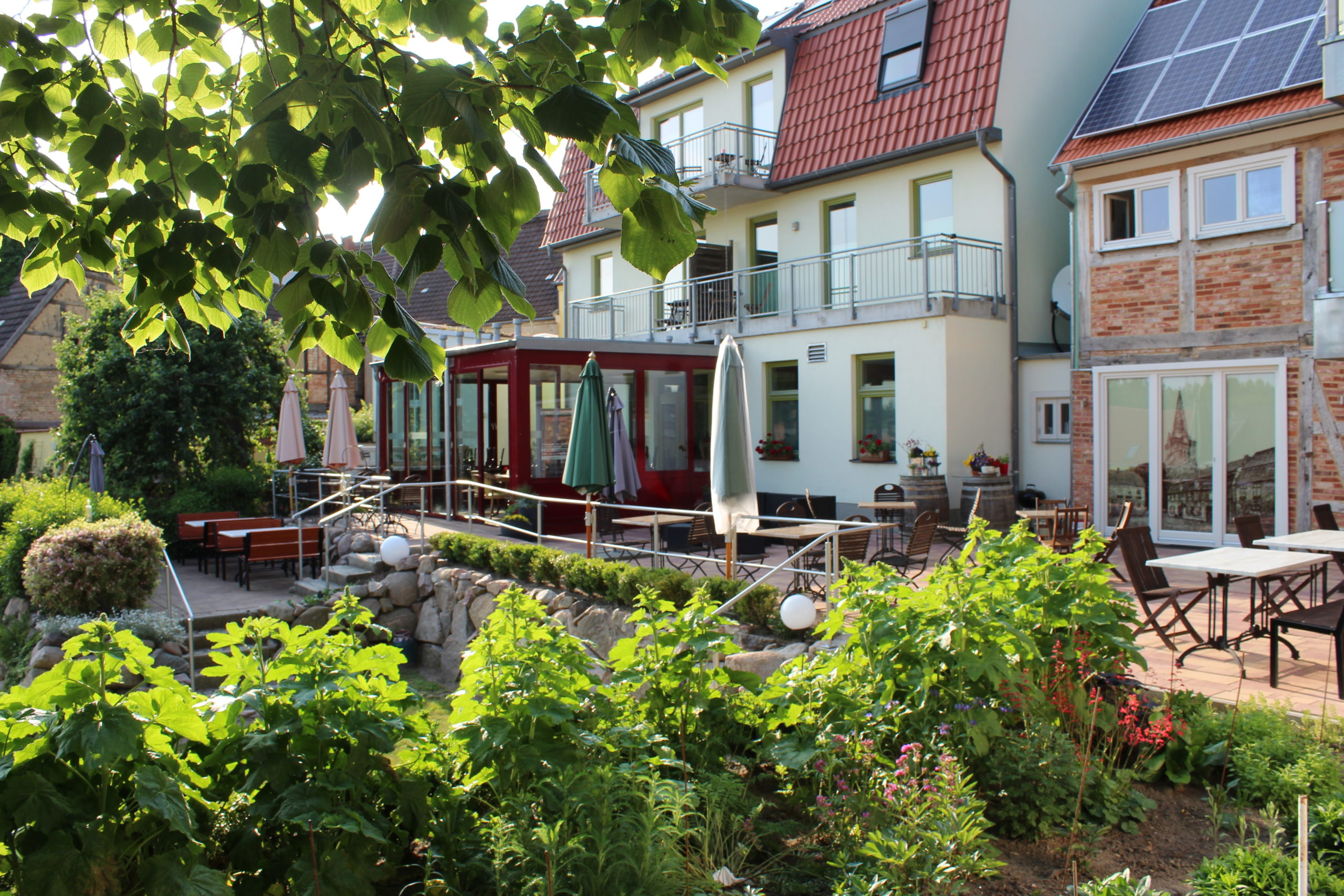 Foto av Café Wunder Bar, Jürgen Groth
Visa alla bilder
X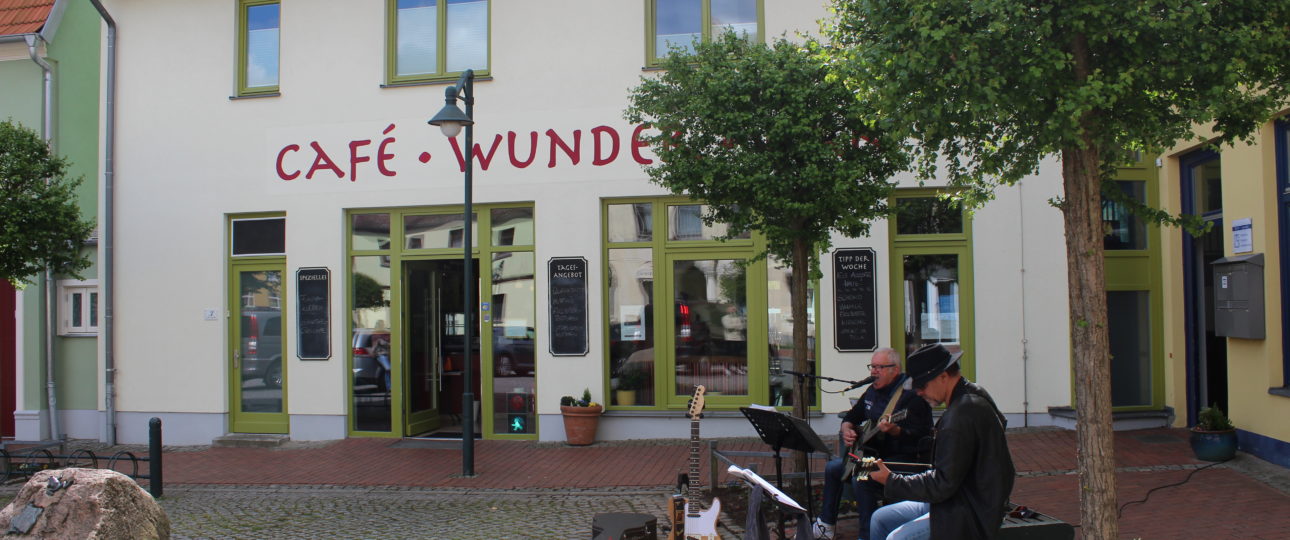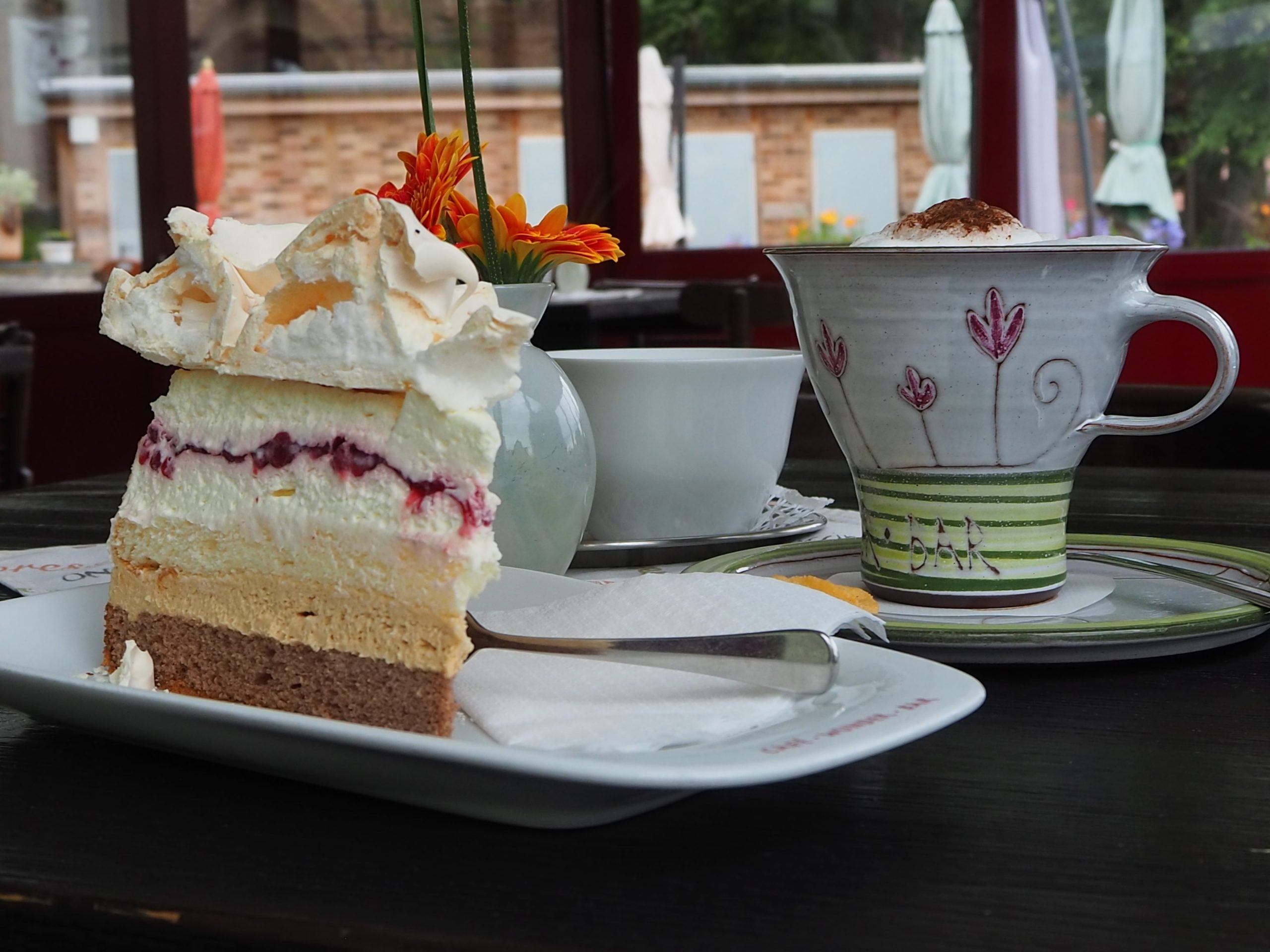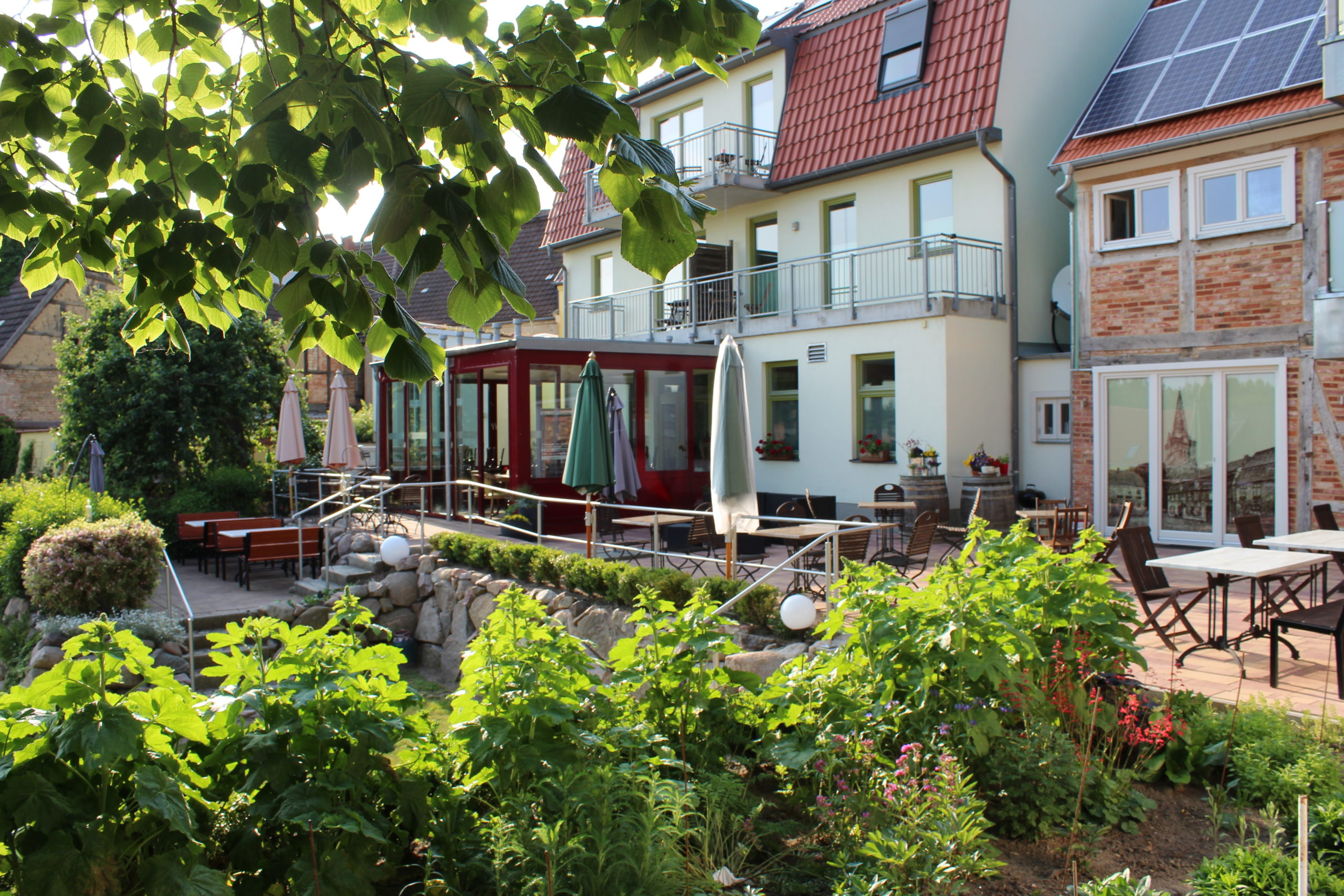 We hope you enjoyed your visit and we love to have your feedback. How well do the Café Underbar deliver wellbeing to visitors?
Cancelm
På Café Wunder Bar (under bar) kan du njuta av goda lokala och regionala delikatesser och uppleva en lokal i ständig förändring. Här förvandlas nämligen interiören och inredningen regelbundet efter de olika konstutställningarna som anordnas inne caféet. Ett café väl värt många återbesök!
Det idylliska läget i hjärtat i Bad Sülze gör caféet till en inspirerande plats för välbefinnande. Den stora uteplatsen och trädgården i söderläge bjuder in till en härligt avkopplande och värmande stund i solen. Caféer är indelat i två olika zoner, den ena delen är inredd som ett klassiskt café och den andra som ett loungeområde. Båda kan bokas för privata evenemang för upp till 50 deltagare.
Hos oss välkomnas du av ett kreativt team som försöker göra allt för att möta nästan alla dina önskemål! Vår meny är alltid anpassad efter säsong och efter de regionala råvarorna som finns tillgängliga. Vi använder oss av örter och frukter från vår egen trädgård men samarbetar även tillsammans med lokala producenter.
Kontaktinformation
Am Markt 3, 18334 Bad Sülze, Germany
Säsong: Året om

Här är vi nu: