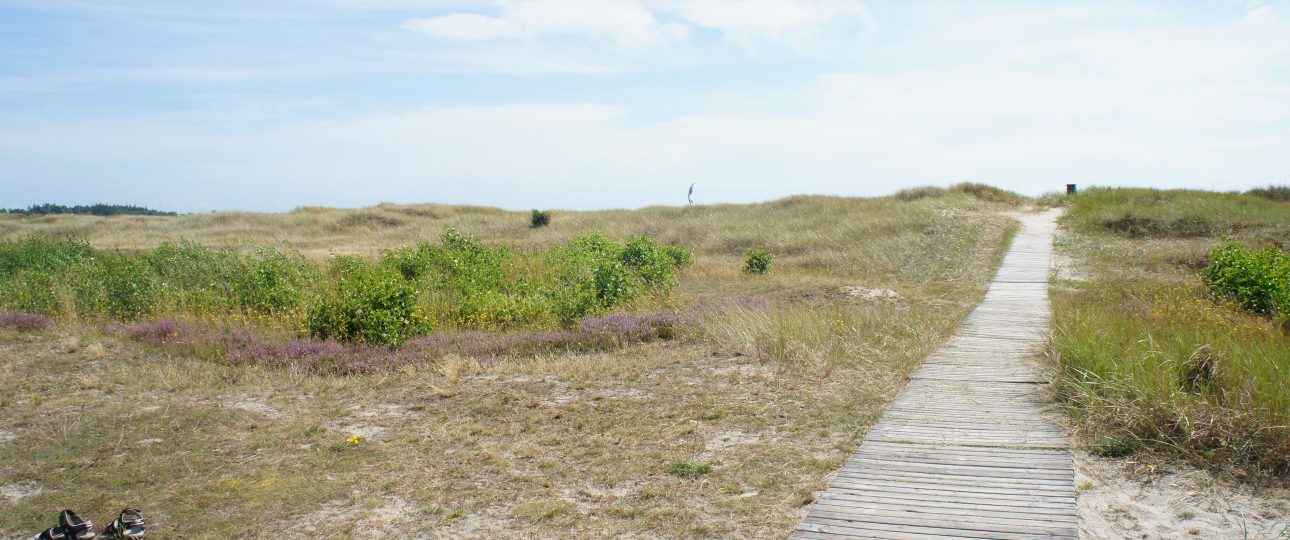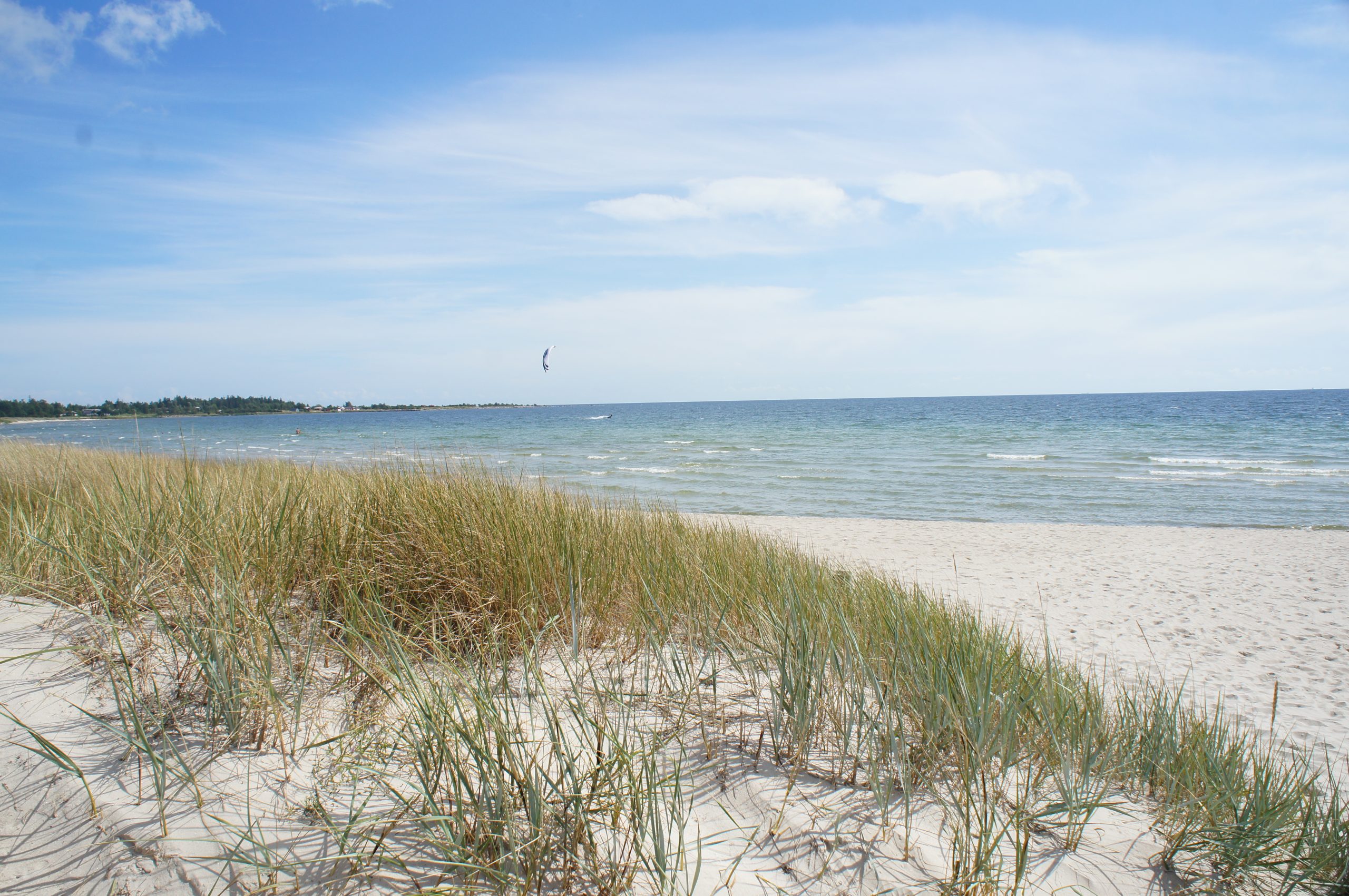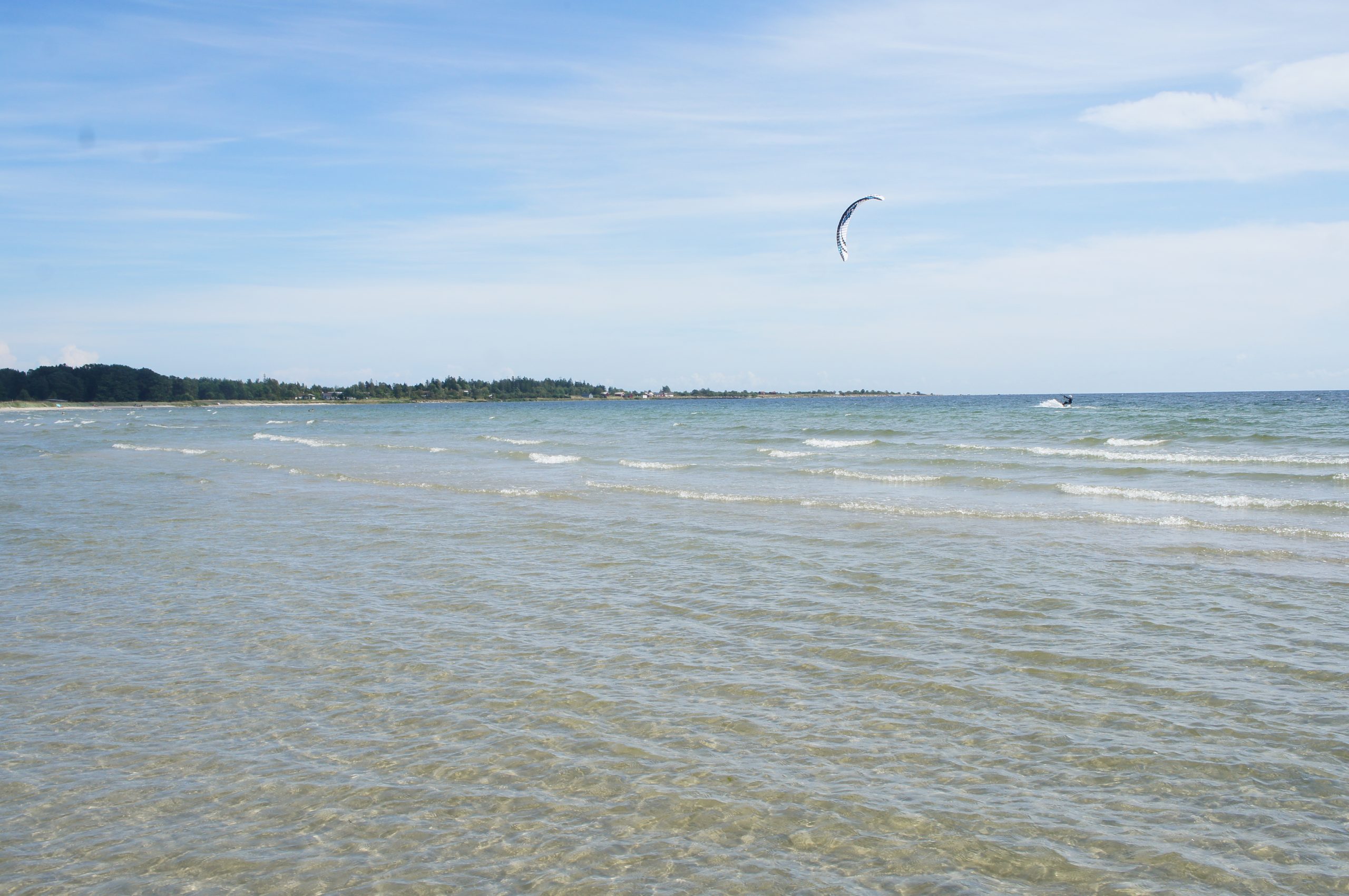 On the east coast on Öland's northern edge, you will find Sandbyviken also called Sandbybadet. The kilometer-long bay has a wide, quiet beach with beautiful white sand dunes of fine-grained sand. The bay has lovely shallow bathing areas with a wavy sandy bottom. The beach is relaxing, beautiful, and clean and it's perfect for long days at the beach with relaxation, play, sun, and lovely swimming. Northwards the view shows the infinity of the sea and to the south to the picturesque small marina.
Where the shore ends, there are soft dunes that turn into wonderful beach meadows with unique flora. Wooden boardwalks are crossing the sensitive meadow, please stay on these to avoid causing damage. From the bay, you can enjoy both walks and bike rides. Lush forests and a bird sanctuary can be explored nearby. The water also offers exciting excursions. If you are lucky, you can see some non-stinging jellyfish species in the water. In Sweden, there are about 14 different types of sea jellies, whereas Moon Jellyfish (Öronmanet) is the most common in the Baltic Sea. The Moon jellyfish is flat, round, and slightly transparent in a faint blue or pink tone with four characteristic and light rings. Did you know, jellyfish float where the currents take them and are counted as large plankton? The only thing they can control is whether they want to sink or rise.
Along Sandbyviken there are several campsites, and by bike, you can visit restaurants, shops, and local crafts and farm shops. The beach has a separate area where dogs can enjoy a cooling bath. There is a public car park with a small fee, the money is used for beach management and conservation. There is a boardwalk from the parking area all the way to the beach.
Contact information
0485-880 00
Strandängsgatan, 387 73 Löttorp, Sweden
Opening season: All year around
Where we are at: