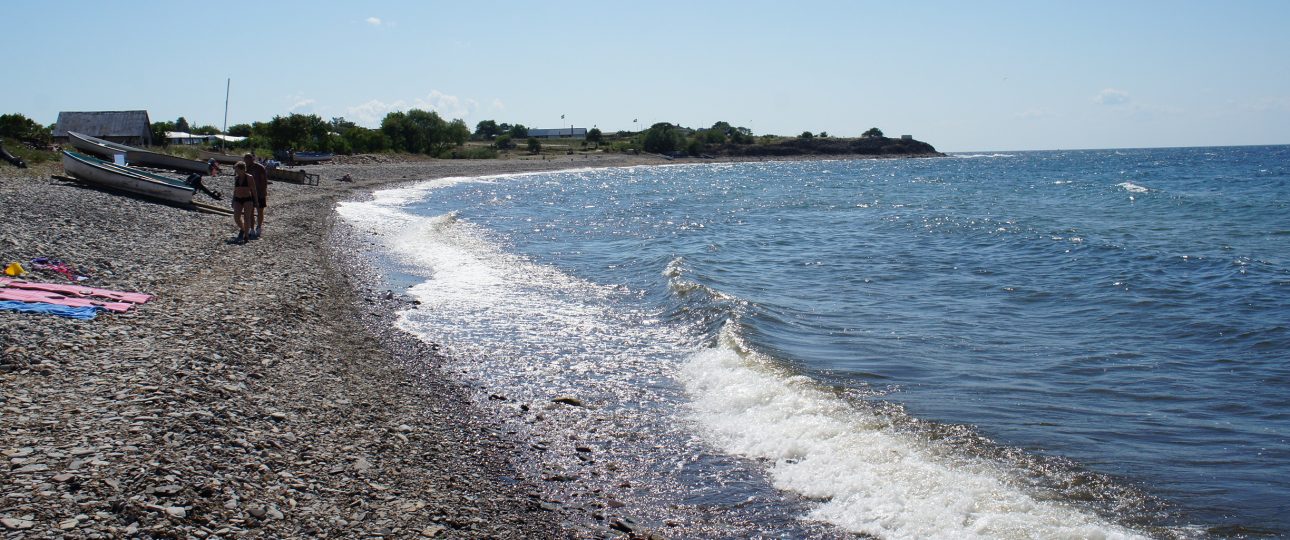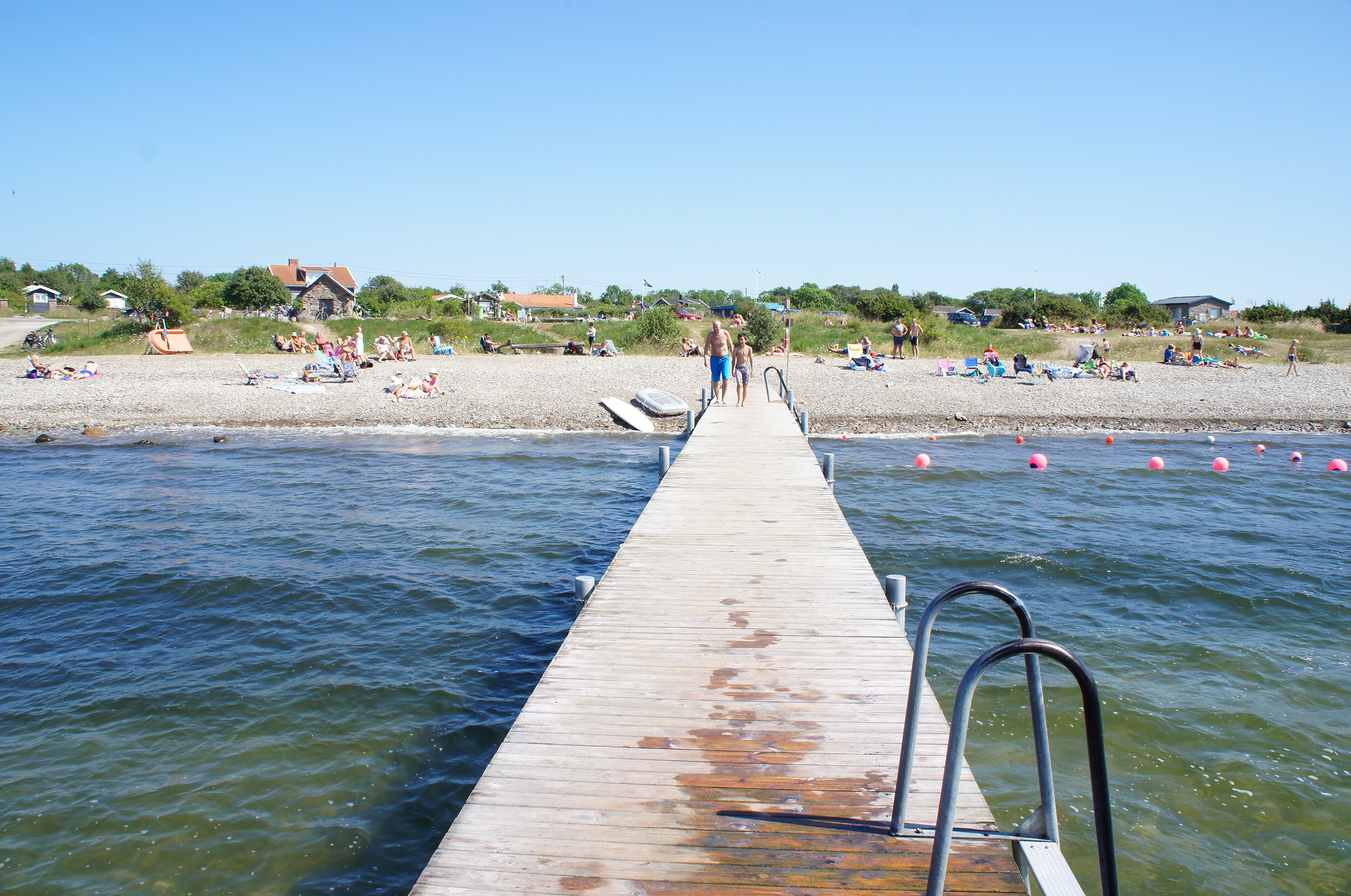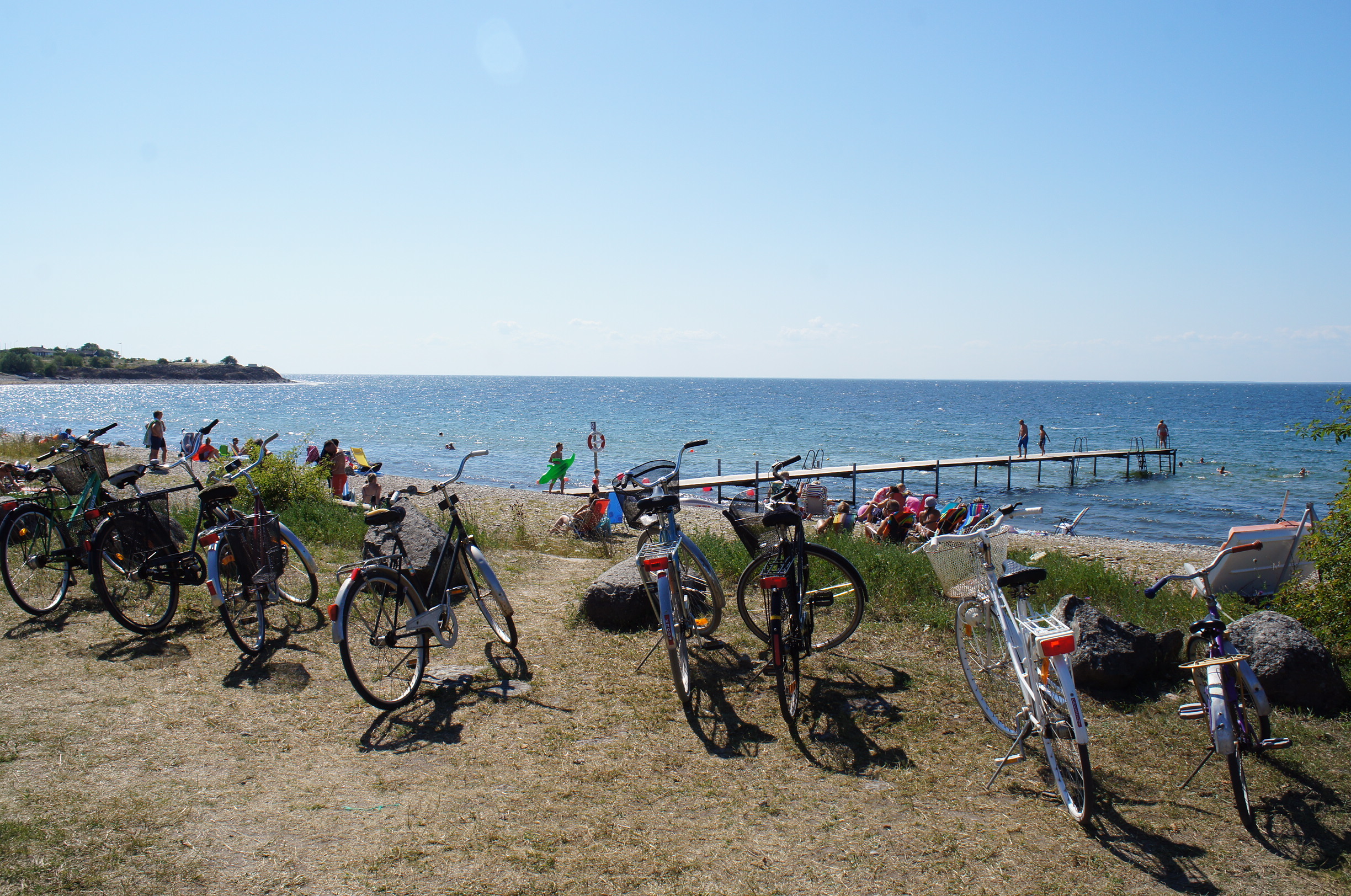 Djupvik's strand (beach) is a strikingly beautiful stone coast with ancient origins. The beach is a curved pebblestone beach that stretches about 800 meters and faces the mainland of Kalmar County. The landscape is open and invites the wind to pick up speed. The sound of the waves rolling in along the stone line can be powerful and loud or soothing and relaxing. The sea bottom closest to the shore is composed of pebbles but only a few meters out the bottom is sandy.
The coastal area, on which Djupvik's beach is located, forms part of the coastal road between Äleklinta and Byrum, which has attracted attention for its beauty, recreation, and cultural environmental values. The coastline consists of barren, open alvar fields, sparsely overgrown with juniper bushes and occasional low shoulders. The views are almost endless, the sky and the sea constantly present. Down towards the water there are closed quarries with scrap stone masses and boathouse.
The area has a history of high historical value that stretches from prehistoric times to the present day. The villages' quarries, stone-cutting plans, boathouses, boats, and fishing spots are part of what you can still see traces of. From the 1920s, Djupvik changed to become a summer village and still is today.
The beach is well visited during the warmer months and here there is a raised pier that leads you past the rocky beach and reaches the sandy part directly. Note that the water gets deep rather close to the shore. Djupvik strand is classified as an EU bath.
Contact information
0485-880 00
Djupviks kustväg, 387 91 Borgholm
Opening season: All year
Where we are at: