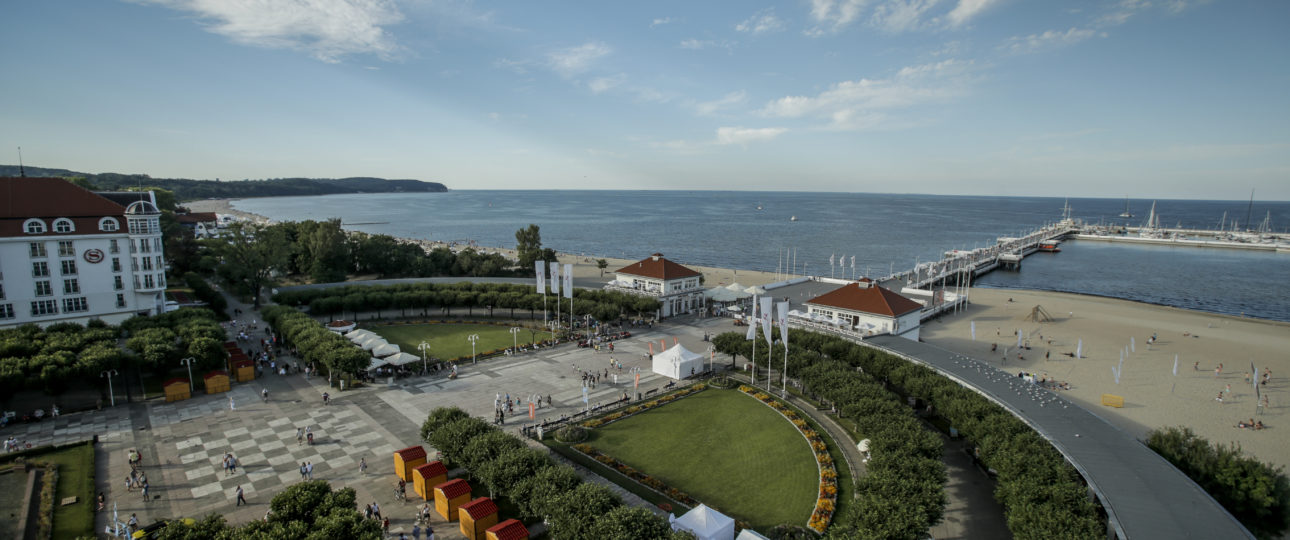 The sea in this place is relatively warm, because on one side the land is surrounded by moraine hills, and on the side of the sea there is the Hel Peninsula, protecting the Bay of Gdańsk.
Sopot is a unique city with beautiful greenery, beautiful tenement houses and historic parks. A number of cafes and restaurants diversify tourists' free time. Sandy, well-kept beaches, 4.5 km wide, where everyone will find something for themselves, from pubs with cold drinks to playgrounds for children, water slides or beach and water equipment rentals, are an attraction for everyone.
It is here, in Sopot, that there is the largest pier in Europe, more than 500 meters long, where you can meet people walking, participating in festivals and games organized there. The pier in Sopot is bustling with life throughout the summer season, here people gather to have a good time, look at the landscape, and also enjoy the entertaining lifestyle during the high season. During the autumntime, Sopot is getting quiet and even more magical and charming.
There are also sports attractions, so there is a sensational Aquapark, a place of entertainment and fun for the whole family.
Wejście nr 26, Aleja Wojska Polskiego, Sopot, Poland
Opening season: Always
Where we are at: