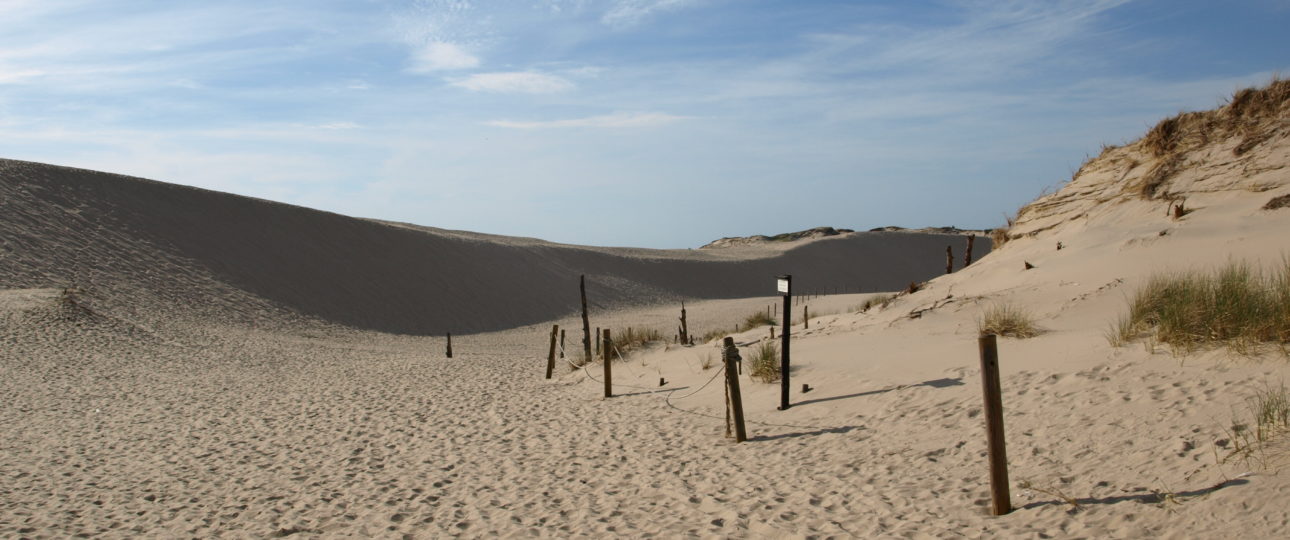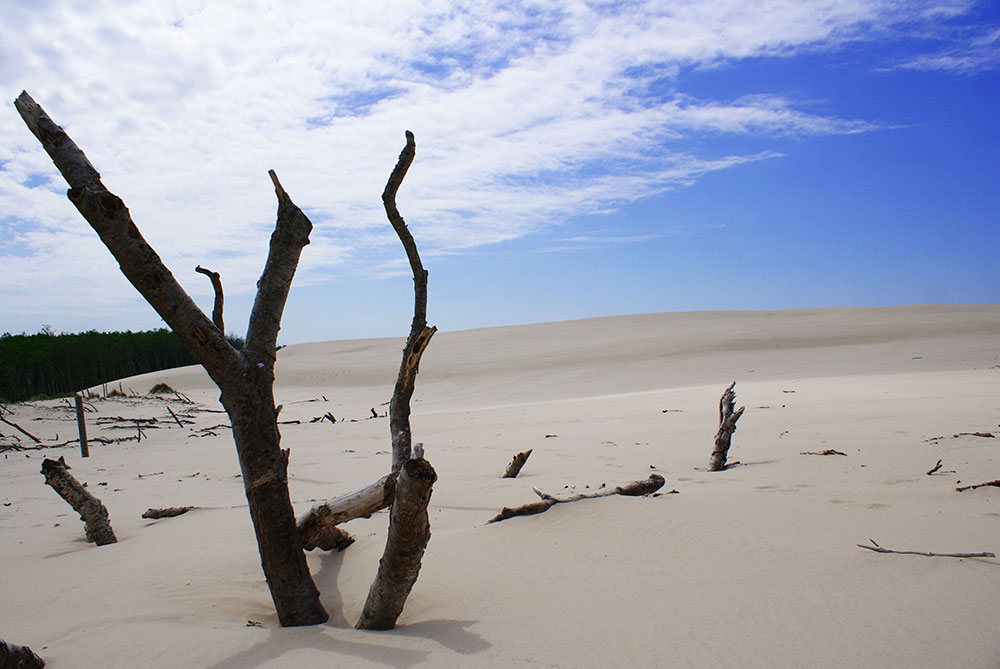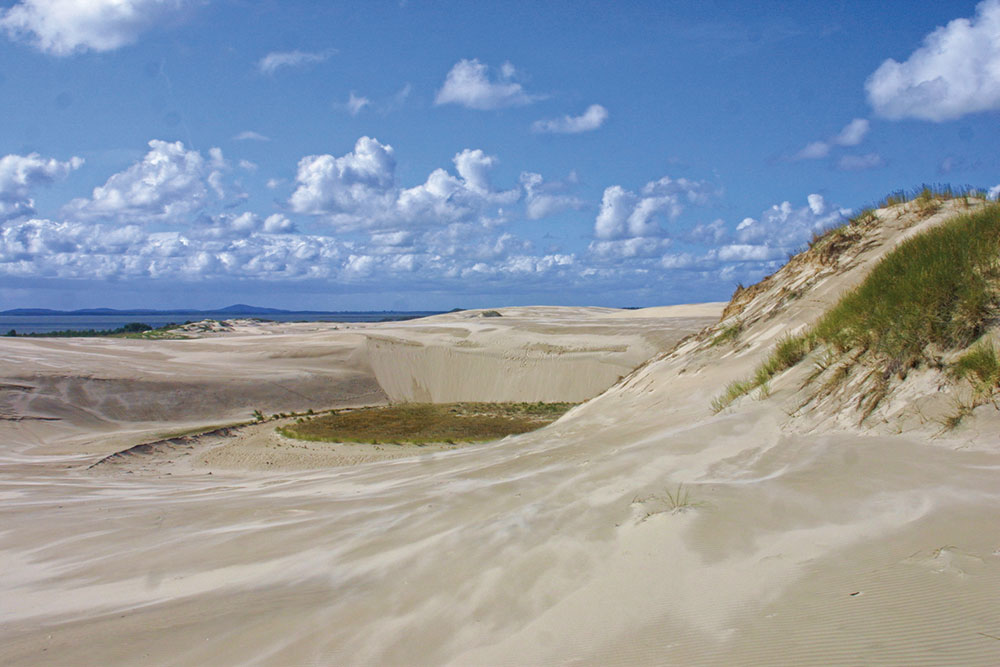 The park's greatest pride is the largest stretch of moving sand dunes in Europe. The dunes can move by up to 10 meters every year, sometimes are called a sandy desert. Słowiński National Park protects the Łeba Spit and the Gardeńsko-Łebska Lowland. The spit has separated many lakes near the coastline from the open Baltic sea, including Łebsko, the third-largest lake in Poland.
However, the Słowiński National Park consists not only of dunes known all over Poland. It's also about very unique lakes. Unique because fresh and saltwater are mixed in them, unique also because they are located on the international avian "highway route"- this way birds fly from Siberia to the south of Europe.
The highest dune is Góra Łącka. From its top, as from the Czołpińska dune, there is a panorama of the Słowiński National Park and the Baltic Sea. The desert landscape stretches to the horizon. Moving dunes, constantly wandering, change the landscape, covering trees and paths with sand. In the Słowiński National Park there are places available for sunbathing, walking, and hiking.
The Słowiński National Park is a holiday offer for those enthusiasts of the Polish coast who want, in addition to sunbathing, also active rest and contact with nature and culture that cannot be found anywhere else.
Słowiński Park Narodowy, Bohaterów Warszawy, Smołdzino, Poland
Opening season: Always
Where we are at: