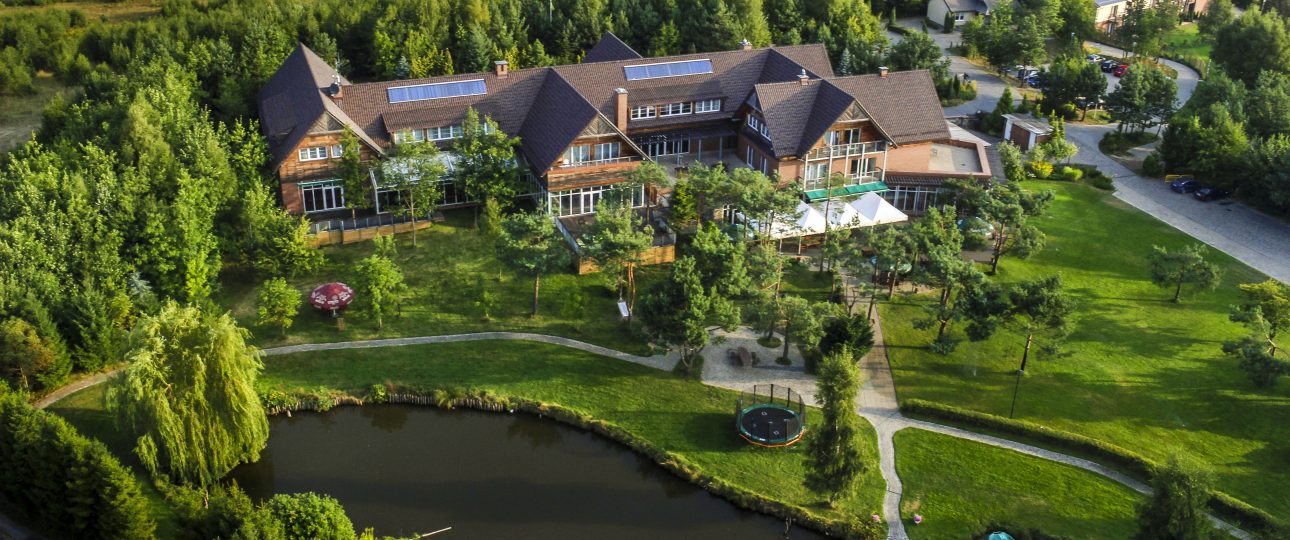 We hope you enjoyed your visit and we love to have your feedback. How well do the Hotel Kozi Gród deliver wellbeing to visitors?
Cancelm
Jeśli szukasz spokojnego miejsca na wypoczynek dla całej rodziny to jest to świetna propozycja. Nasz hotel otacza niespotykana i dziewicza przyroda z dala od zgiełku miasta, choć hotel znajduje się w odległości 25 km od ścisłego centrum Gdańska.
Hotel Kozi Gród powstał jako rodzinny biznes zrodzony z pasji, co przyczyniło się do autentyczności tego miejsca. To dzięki entuzjazmowi bliskich sobie ludzi w 2004 roku w urokliwym zakątku Kaszub wybudowano jedyny w swoim rodzaju hotel. Kontynuując rodzinną tradycję, której korzenie sięgają pokoleń leśników, zapoczątkowaliśmy życie w zgodzie z naturą przejawiające się m.in. w szczególnej dbałości o teren i zwierzęta. Swoje doświadczenie oraz bezcenną wiedzę przekazujemy kolejnym pokoleniom. Po wielu latach spędzania cudownych wakacji w Koziej, dzięki zamiłowaniu do podróży i hotelarstwa narodził się pomysł rodzinnego biznesu.
Staramy się prowadzić naszą firmę szczególnie uwzględniając kwestie zrównoważonego rozwoju – do minimum ograniczyliśmy zużycie plastiku, segregujemy śmieci, korzystamy z naturalnych materiałów. Dbamy o dobrą komunikację z klientem i personelem. Serwujemy dania pochodzące z produktów kupowanych w dużych ilościach od lokalnych dostawców. Zapraszamy!
Informacje kontaktowe
+48 58 692 07 80
+48 601 610 453
Leśników 3, 83-047 Pomlewo, Poland
Otwarcie w sezonie: Cały rok

Gdzie jesteśmy: