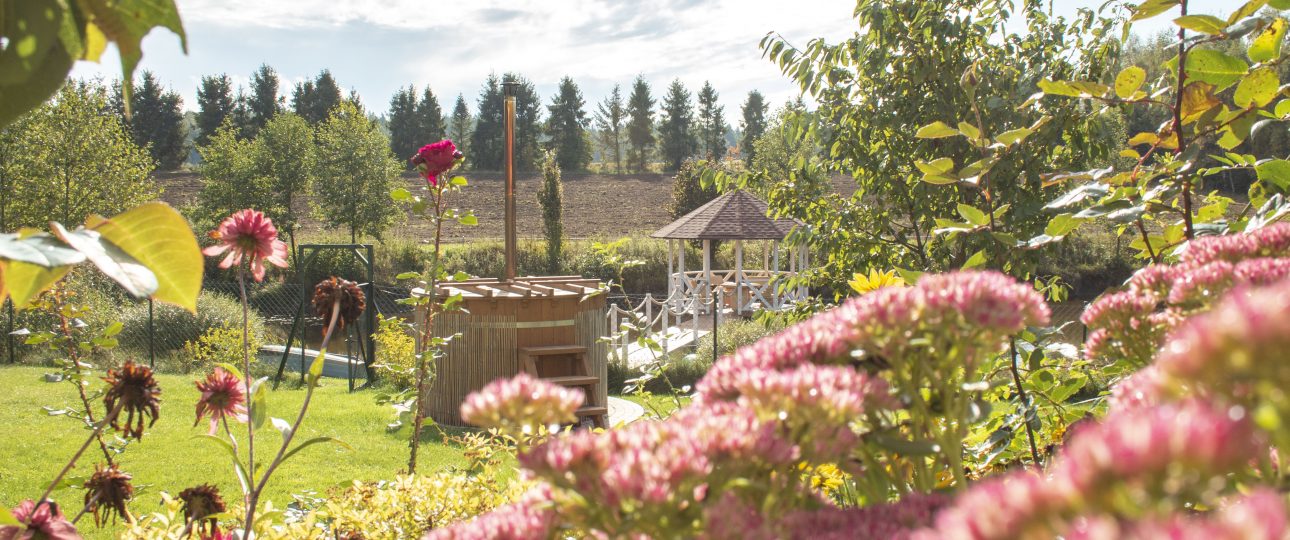 We hope you enjoyed your visit and we love to have your feedback. How well do the Dolina Miodu deliver wellbeing to visitors?
Cancelm
Zapraszamy w piękne kaszubskie strony, na słodki wypoczynek do domku z tarasem i widokiem na staw, łąki i las oraz ogród pełen kwiatów. Naszą pasją jest praca w pasiece z której pozyskujemy miód o wspaniałych walorach smakowych i zdrowotnych.
Jesteśmy rodzinnym gospodarstwem agroturystycznym położonym na Kaszubach (około 40 km od Gdańska).
Oferujemy atrakcje dla całej rodziny, ale przede wszystkim dzielimy się naszą pasją do pszczół i miodu. Posiadamy przydomową pasiekę. Tutaj kupisz miód i lecznicze produkty pszczele.
Swoim gościom zapewniamy żywność ekologiczną m.in. jajka od własnych kur, domowe kompoty, sery i jogurty z mleka.
W domku w ogrodzie oferujemy uloterapię – specyficzny typ terapii polegający na inhalacji powietrzem z ula (dostępna od czerwca do sierpnia). Inhalacje te wspierają naszą odporność, eliminują infekcje dróg oddechowych oraz poprawiają nasze zdrowie fizyczne i psychiczne.
Zapraszamy do skosztowania wszystkich atrakcji!
Informacje kontaktowe
607 547 979
83-047 Borowina, Polska
Otwarcie w sezonie: Cały rok

Gdzie jesteśmy: