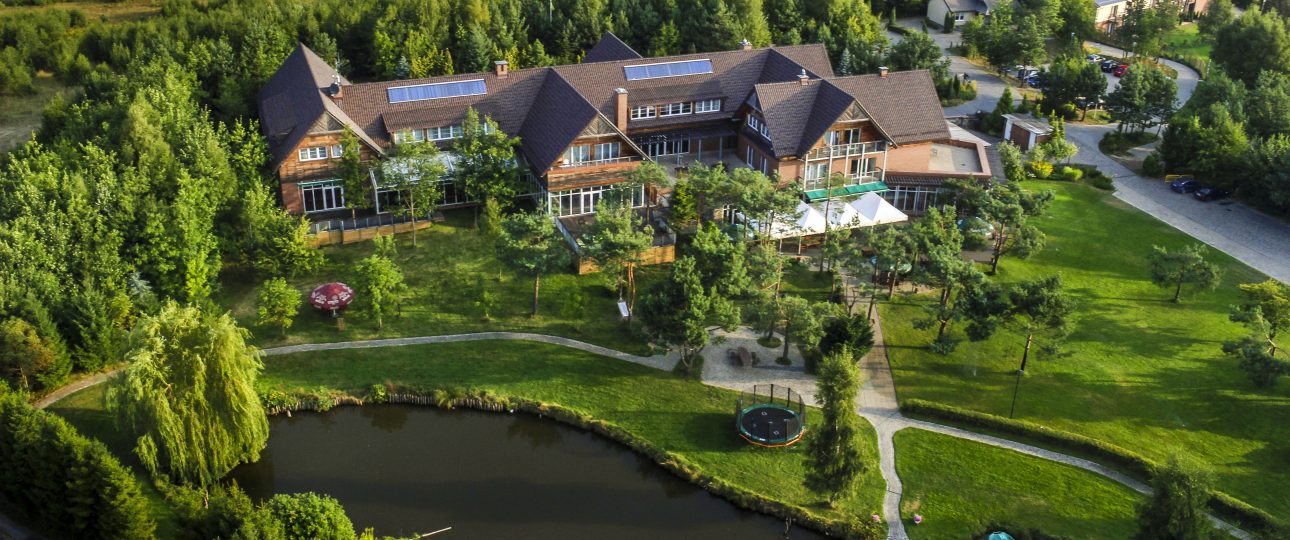 We hope you enjoyed your visit and we love to have your feedback. How well do the Hotel Kozi Gród deliver wellbeing to visitors?
Cancel
If you are looking for a quiet place to relax for a whole family, this is a great proposition. The hotel is situated in the heart of nature, away from city noise, but only 25 km from the center of Gdansk.
Hotel Kozi Gród was built in the surroundings of extremely beautiful nature. We value and respect the unique location of Hotel Kozi Gród. We want to be in harmony with nature and, at the same time, provide our guests with positive experiences. The dishes served come from products purchased in large quantities from local suppliers.
The hotel is managed in accordance with the policy of sustainable development -the use of plastic is minimized, rubbish is segregated. The owners ensure good communication with the client and staff. The hotel organizes special events, weddings and banquets.
Apart from the place to relax, there is also a space for sports and games for children.
Contact information
Leśników 3, 83-047 Pomlewo, Poland
Opening season: All year

Where we are at: