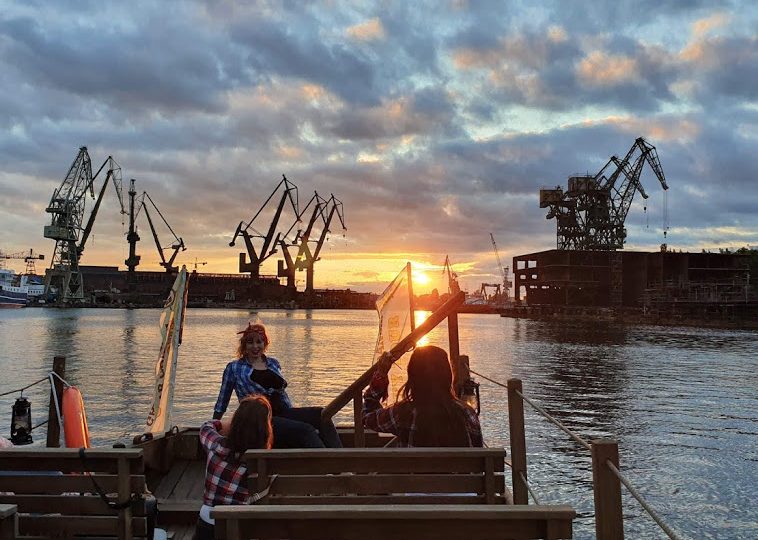 We hope you enjoyed your visit and we love to have your feedback. How well do the Galar Gdański deliver wellbeing to visitors?
Cancel
We offer tourists cruises by replicas of Galar boats. These boats were popular in XVIII century and they are part of Pomeranian cultural heritage.
By sailing them, Visitors can discover Gdańsk from completely different perspective. Our guides are not just the guides – they are storytellers. They adapt the content to every group of tourists. Traveling with them is real adventure and every cruise is different.
There are several routes to choose. Guides provides visitors experiences, which they will not find in regular tours with books or virtual guides.
In addition to regular cruises around the Gdansk, there are also cruises around the shipyard at night. Visitors can admire sunset and just relax.
What is important Galar Gdański is also the Foundation, which supports children from foster care, promotes the sustainable tourism and actively cooperates with other NGO's.
Galar Gdański is the company that take care… of the visitors, of the environment, of the society.
Contact information
aleja Grunwaldzka 5, 80-236 Gdańsk, Gdańsk, Polska
Opening season: All year

Where we are at: